I love shopping…. for my kids. I can spend hours at the department store, going through clothes, shoes, toys, and all the cutesie stuff for the little princesses of my life. My eldest Ykaie though is growing up into a tween and her needs and sizes has changed. I now go to the department store so I can shop for both of them at the same time.
Good thing that aside from the Baby Company store branch at SM Fairview, there's also one inside the department store. I was there last week shopping for  diapers, wipes, and dinner set for Twinkle.
I chanced upon this Rechargeable Portable Fan with Torch Light which I think is something we all need when we have a baby. It's so hot these days even when it rains in the afternoon, this is a great way to keep her cool and presko eeven if we're out and about.
But do you know what's the best thing to shop for at Baby Company this month?
If you're in the market for Arm's Reach Co-Sleeper, cribs, playpens, toddler beds, or high chairs, then now is the best time to make a purchase.
From June 1 to June 30, 2017, you can get up to 50% off on select baby furnitures!
20% off on select Arm's Reach Co-Sleeper
and Joie items
10% off an all Baby 1st and Uratex items
10% off on all Safety1st playpens
10% off on select Apruva and Giant Carrier
items
₱1000 off on Cuddlebug Madison Crib
₱500 off on all Royal Touch 28×52 cribs
₱300 off on all Royal Touch 24×42 cribs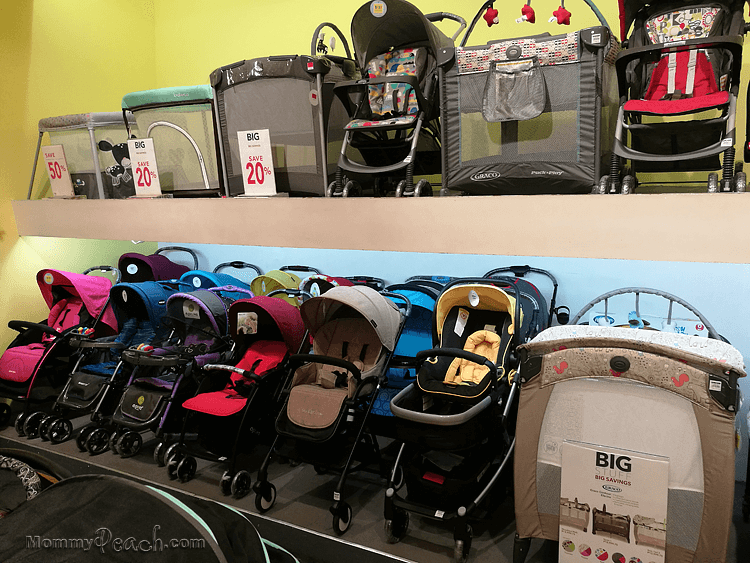 When you buy the Graco Contour Electra playard ( that's the one on the lower right), you also get a Playgro Jerry Giraffe Activity Gym (worth ₱1,499.75). With this, you can be sure that your baby stays comfortably cushioned on and off the playard.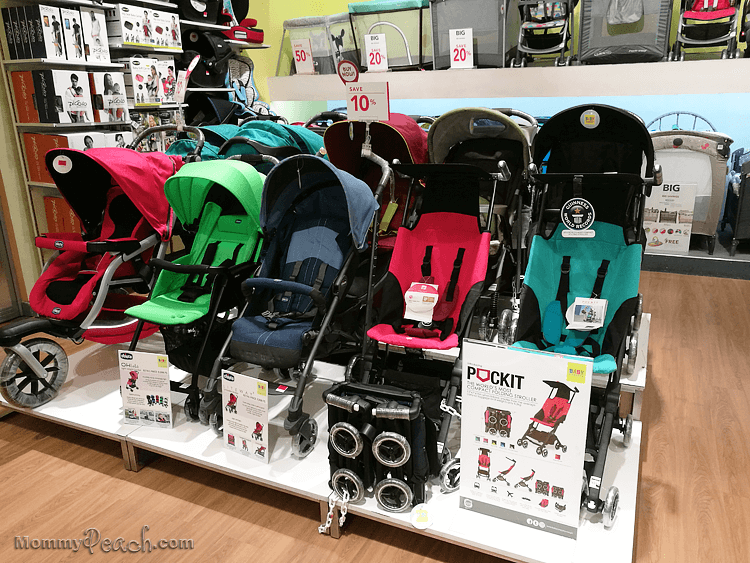 I am eyeing this Pockit Stroller though. Just look at it. It's the world's most compact folding stroller. Kasya yata to sa bag ko….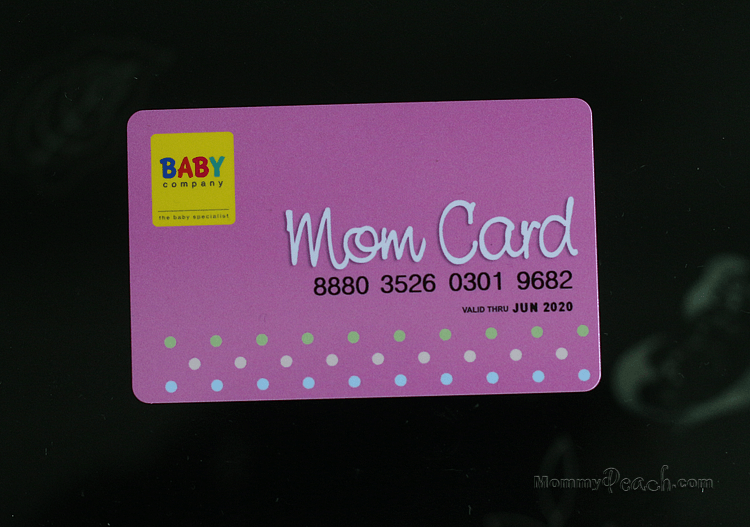 If you're a Mom Card holder, then you can enjoy other items on discounts too!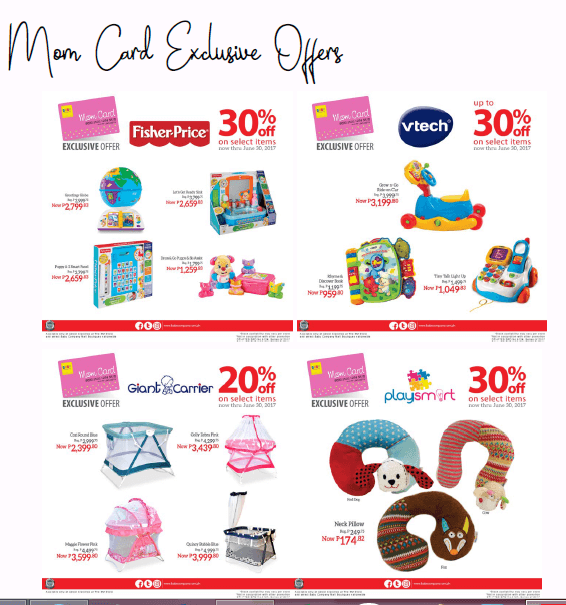 Like toys from Fisher Price and V-Tech, cribs from Giant Carrier, and neck pillows from PlaySmart.
LOOKING AROUND BABY COMPANY
Here are some of the items you can find at Baby Company SM Fairview Department Store Branch
Travel Chummies
Sesame Street products
Hello Kitty products
Ai Non products
Pigeon and Avent products
Baby Clean products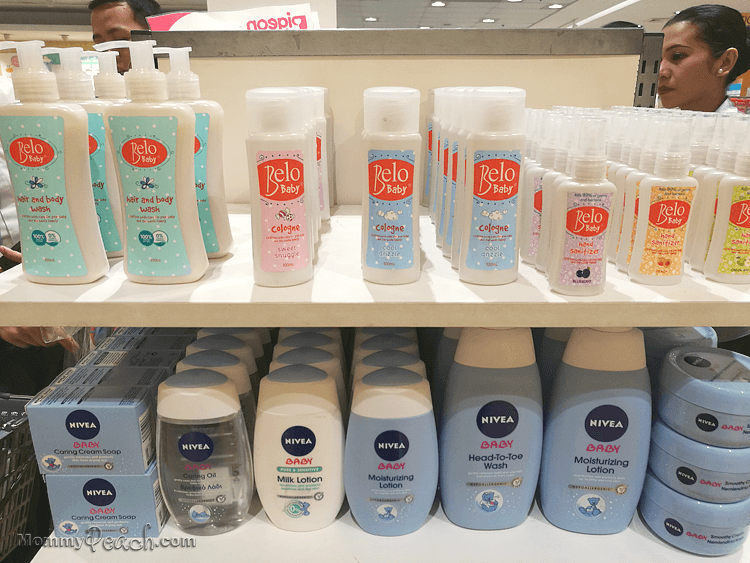 Our favorite Belo Baby and Nivea products
Pretty baby bags
Tiny Buds products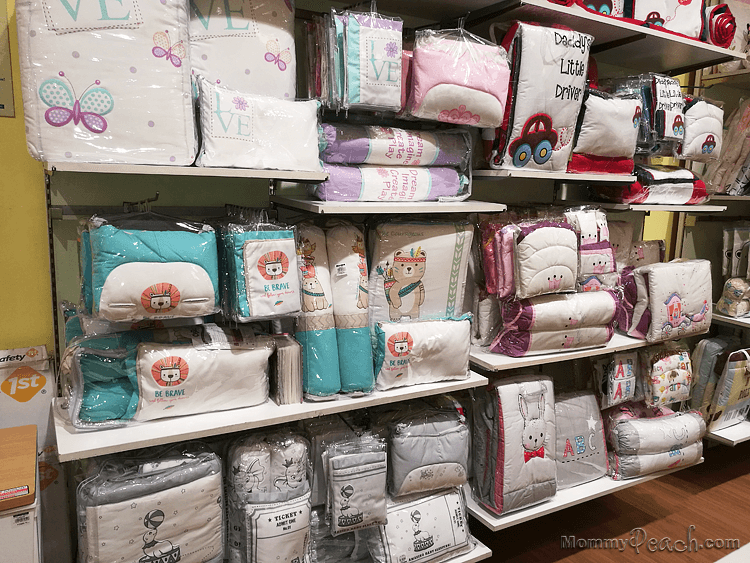 Beddings for your little ones
Kiddie Rides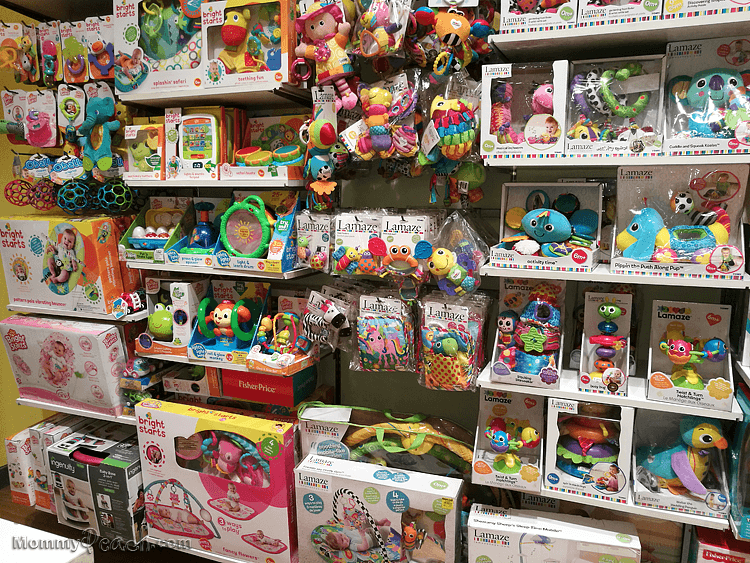 Toys
Dinner sets
I really enjoyed shopping at Baby Company. It is truly a a one-stop-shop for new and old moms alike. They carry all the product that you will need for your baby — from nursing, feeding and weaning essentials, clothes, toys, diapers and toiletries, to furniture and carriers even educational media for the enhancement of the baby's mental development.
Watch this video to know more about what's instore for you with the June Big Stuff, Big Savings Sale!
To know more about the All Things Baby Sale or to be updated, follow
www.babycompany.com.p
h, 
Baby Company PH Facebook Page
and
Baby Company on Twitter
, and
Baby Company on Instagram
.