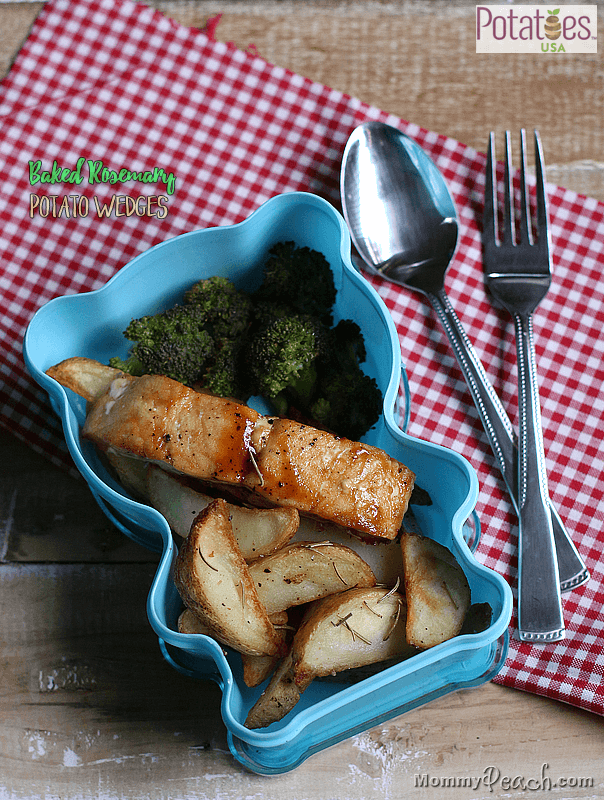 Hello busy mommies! Yes, I know how busy you are doing your job and running a household 24/7. Because I am just like you — busy and chaotic.. Every. Single. Day. I bet you don't even have time to think about what to prepare for your kids baon for school. Well, let me share a couple of easy and healthy school baon ideas you can prepare with your eyes closed and with one hand tied on your back. It's something I know your kids wouldn't be able to say NO to — potato wedges and hashbrowns!
Here at home, both the kids and kids-at-hearts love US Potato. I'm sure we've consumed our body weight of it if you're gonna compute how much we've eaten in this lifetime. But first and foremost let me tell you why I love US Potatoes. As a busy mom of a 9 year old and a terrible two, US Frozen Potatoes makes it easier for me to cook because I don't have to peel, wash, and cut anymore. It's already pre-prepared and pre-cut. It's a bonus that it comes in all shapes and sizes. Number 2, – it's affordable! I can buy in bulk or retail. What, four hashbrowns for ₱40? C'mon, isn't that something to love? Last but the least, US Potatoes are healthy. It's an excellent source of vitamin C, a good source of potassium (more than a banana!), vitamin B6, folate, manganese, niacin and phosphorus, and is naturally fat, sodium, and cholesterol free.
Having said that, it's really what you put in your potatoes that makes it unhealthy. So today, let us not do that… LOL!
I have three easy-peasy baon ideas for you, two of which can be great for breakfast too. Since Ykaie loves hashbrowns so much, I turned it into a Egg and Cheese Hashbrown Sandwich. This is so easy. Just fry the hashbrowns in very little oil or using an oil spray in a non-stick pan. When done, pat the extra oil with a paper towel and layer with cheddar cheese and a sunny-side up fried egg.
If you don't have time to fry an egg, then just slip a slice of cheese in between the hashbrowns and make a Grilled Cheese Hashbrown Sandwich.
Kids will love these for breakfast or baon.  Since potatoes are more energy-packed than any other popular vegetable, it will definitely keep your kid(s) bustling with energy throughout the day. It will also will keep their cognitive activity and performance high.
The above photo is for Ykaie's lunch. It's Baked Salmon with Rosemary Potato Wedges and Broccoli. It might look like it's a lot of work but it's a one pan meal. You can stick it in your oven while you multi-task and take it out when done. Potatoes are a true gateway vegetable too. Recent research shows potatoes do not displace other vegetables on the plate. In fact, when potatoes are served, a wider variety of vegetables are consumed. Now's your chance to serve broccoli… heehee.
Here's how to prepare the Baked Salmon with Rosemary Potato Wedges and Broccoli.
Ingredients:
1 slice of salmon fillet
100g broccoli florets
100g US Potato Wedges
salt and pepper
1-2 tbsp olive oil
Directions:
Assemble everything in a sheet pan/baking pan.
Drizzle with olive oil and season with salt and pepper. Make sure you stir the broccoli florets and US Potato wedges to make sure each pieces is coated with olive oil and well-seasoned. Since I have teriyaki sauce, I brushed the salmon with a little of it for extra flavor.
Bake in the oven at 350ºF for 20 minutes. About 10 minutes through the baking, broccoli is already cooked and you may take it out.
Assemble in your child's lunch box.
Easy-to-do, healthy, and something your kids will love♥. It saves you time and energy and it earns you mommy-points… (*wink*)
Here's a few more US Potato Recipe to check out…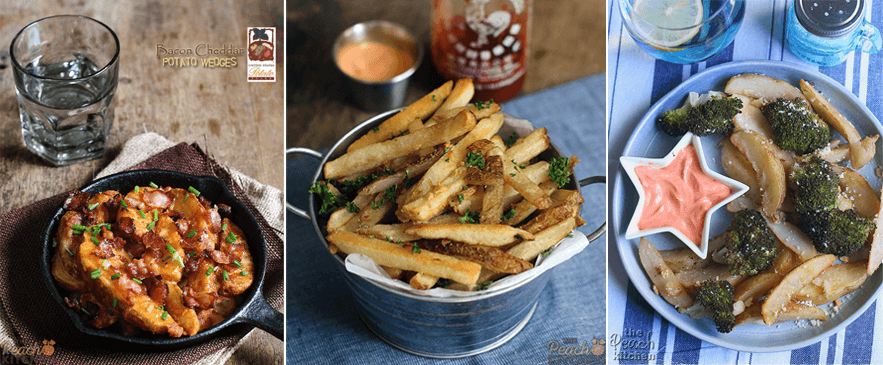 AND more baon ideas using US Potatoes prepared by the #KumareBloggers:
To know more about US Potatoes drop by the US Potatoes Facebook Page.