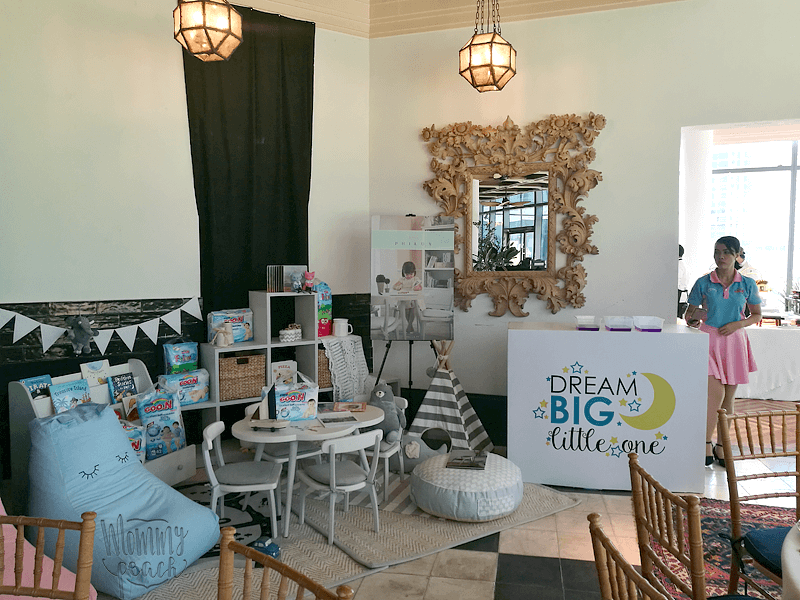 Diapers are a part of our bi-monthly groceries and it takes up a big part of our budget because of Twinkle. Her ever changing needs like her growth, daily activities, her energy, and what she eats all count as factors on how I choose her diaper. It's a trial and error sometimes because of all the diapers in the market today. As a matter of fact, there's a big aisle to choose from. So I am always excited to get to know new diapers in the market.
Last week, I was invited to the launch of the new GOO.N Diapers.
GOO.N Diapers is a leading diaper brand in Japan and Southeast Asia such as Thailand and Indonesia, and is now in the Philippines through One-Stop Distribution Inc (ODI), a distribution company known for bringing premier brands in the country.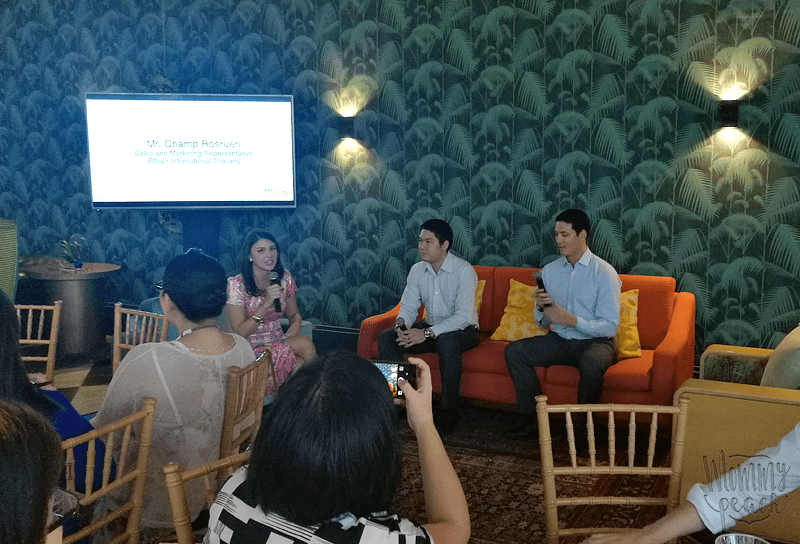 "Japan is known for its cutting-edge technology when it comes to their products, and diapers are no exception. We are thrilled to bring GOO.N Diapers to the Philippine market. Its affordable price points will make sure that we can bring these superior-quality diapers closer to Filipino families, so infants and toddlers can enjoy the best of their surroundings, while parents relish in quality time without worrying about their babies' comfort." says Jesse Ho-Maxwell, President of One-Stop Distribution, Inc.
During the launch, we also got to know sisters Jessica Kienle-Maxwell and Stephanie Kienle-Gonzalez, GOO.N Diapers' newest brand ambassadors. They are ideal examples of moms on-the-go. As these well-known designer duo lead hectic schedules, making time for both their families and their careers can be quite a challenge.
"Motherhood is such a life-changing experience. Your priorities and your values change, and ultimately, you just want the best for your baby. When I first had my child, juggling my work and parenting together was tough. But as I learned along the way, choosing high-quality diapers was so important for my baby's welfare and makes my job a lot easier," shares Steph "And now that Jess has just given birth, I can't wait to share more of my parenting tips and experience motherhood together with her!"
GOO.N Diapers give the best diaper technology and offer the best comfort for babies as they grow from newborn to toddler. Its ultra absorbent core and super soft, dry and breathable outer sheets wick moisture away from your child's skin and allows your baby to move freely! With GOO.N, babies can experience uninterrupted sleep and more active playtime. Moms need not worry about having to change diapers all the time nor feel anxious that their babies will get messy leakage or diaper rash.
GOO.N offers premium (GOO.N Premium) and economy (GOO.N Friend) diapers. Each one comes in pants and tape variants depending on your child's needs.
The tape variant comes with a wetness indicator located on the front of the diaper. Yellow means dry and Blue means it's time for a nappy change! Isn't that great?
While GOO.N Friends Diapers pants variant features Doraemon, a super cute cartoon character….
It was really nice to know more about GOO.N Diapers. I love that it is super absorbent and that it has a super soft, dry and breathable outer sheets that allows Twinkle to move freely.
To know more about GOO.N Diapers visit @GoonDiaperPH on Facebook and @goonphilippines on Instagram.