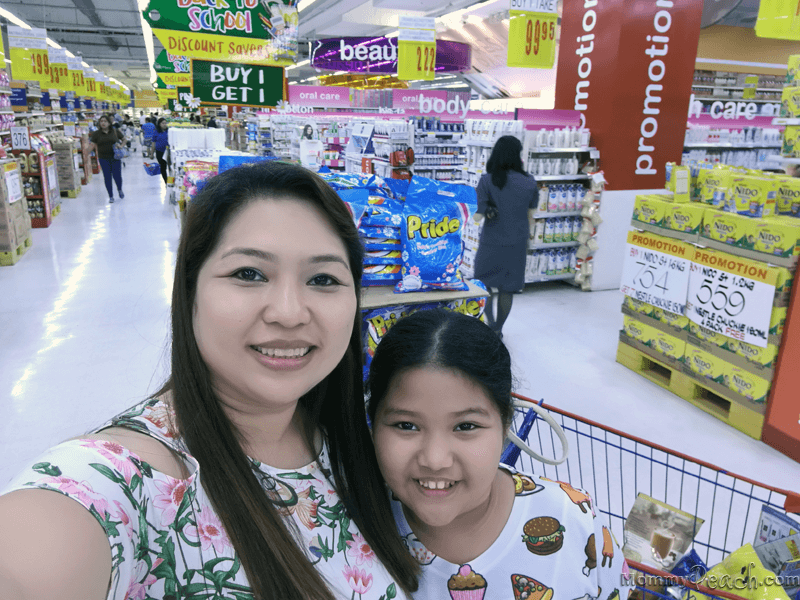 Hello mommies! It's been a couple of weeks and our kiddos are back to school. Because of that, Ykaie and I had a back-to-school grocery shopping at our favorite hypermarket: Shopwise!
There isn't any Shopwise near our house but we frequent their branch at Commonwealth because that's the branch that we pass by every Sunday on the way to my in-laws. We do our grocery shopping on the way home. But ever since I rediscovered their Harrison Plaza branch, I dropped by there often too.
You know why I love shopping at Shopwise? Because it's so sulit! There's a sale every day. There are lots of discounted items and Buy 1 Get 1's as well. As a mom who's in charge of budgeting, it really makes me happy that I get to buy my favorite items on a discount.
More Promotions and Discounted Items
I love shopping at Shopwise because of its great deals and discounts. Ongoing now is Shopwise's US Festival with its All American Treats. You can splurge on US products at a discount!
On top of these treats, Shopwise's Save Big promos are now back with even more choices and great discounts to offer.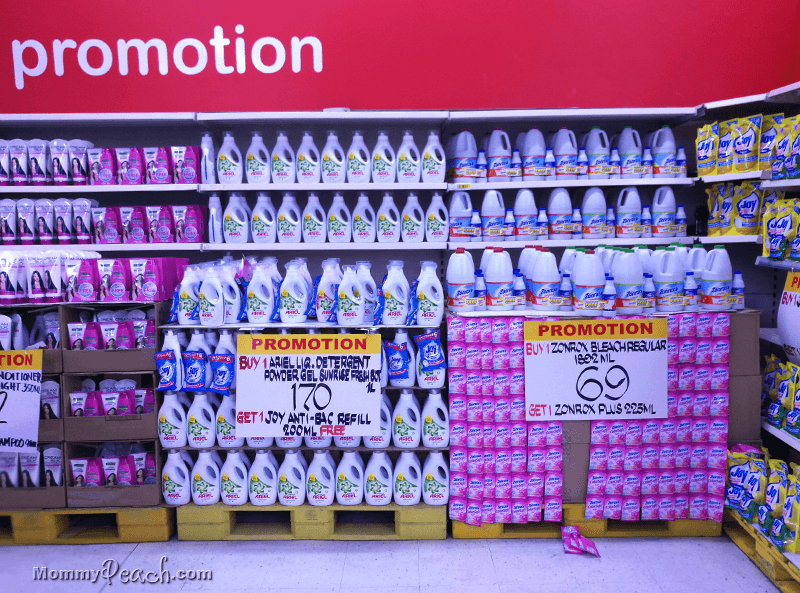 More discounted items that I bought: conditioner, bleach, and dishwashing liquid. I also bought Canola Oil.
Farm To Fork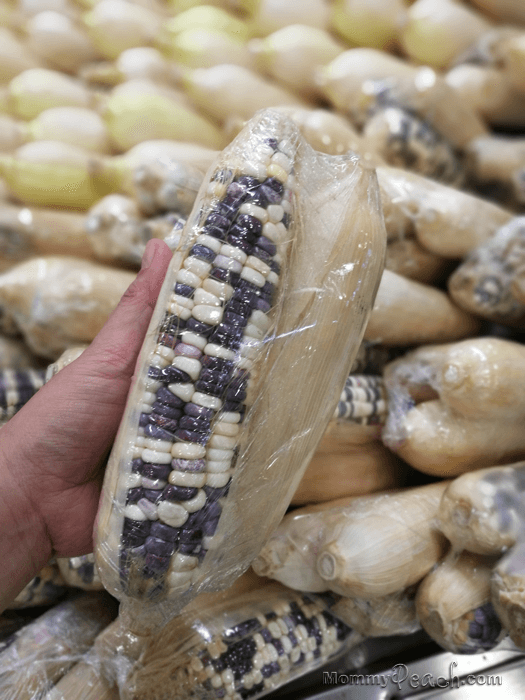 Purple Corn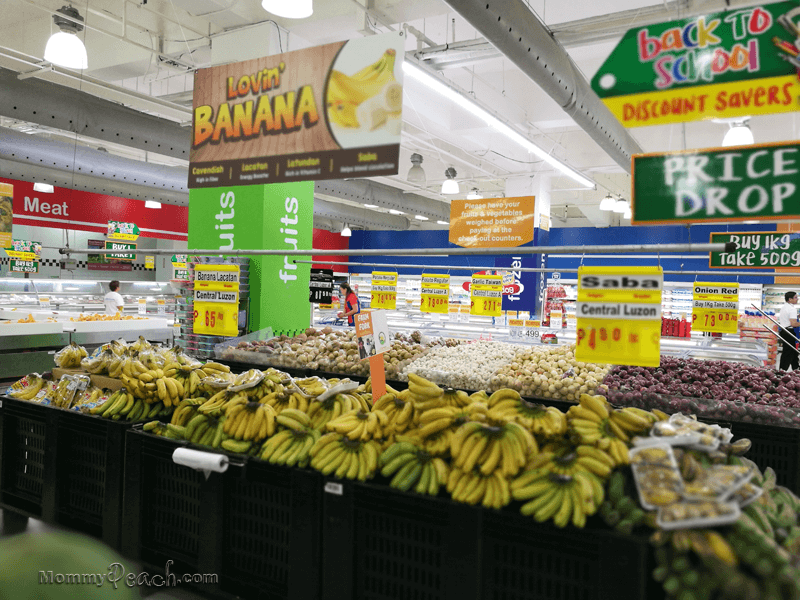 I love that Shopwise supports local farmers with their Farm To Fork and Lovin' Banana program. They make sure to source out locally grown fresh produce that are naturally grown and pesticide-free.
Essential Everyday
Essential Everyday is an exclusive brand that Shopwise Hypermarket carries. It's an imported brand that is also of top notch quality as their branded counterparts but not as expensive. They have everything you can think of from hot chocolate to bottled juices.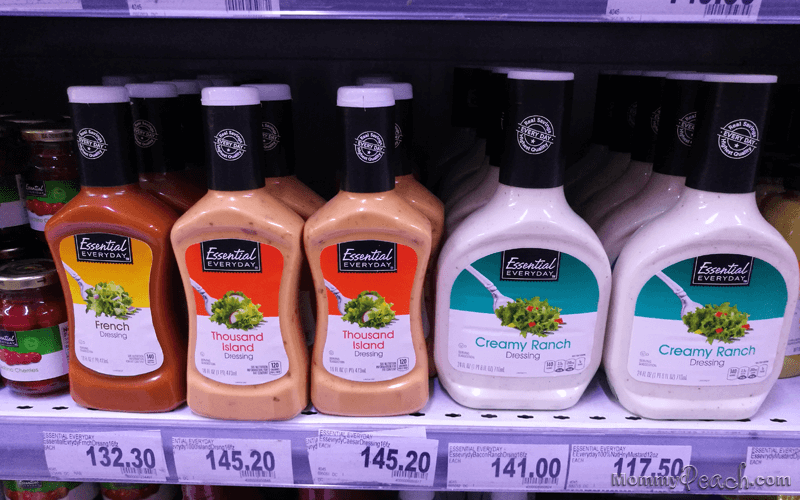 They also have salad dressings. I bought the creamy ranch because it can double as a hot wings dip..heehee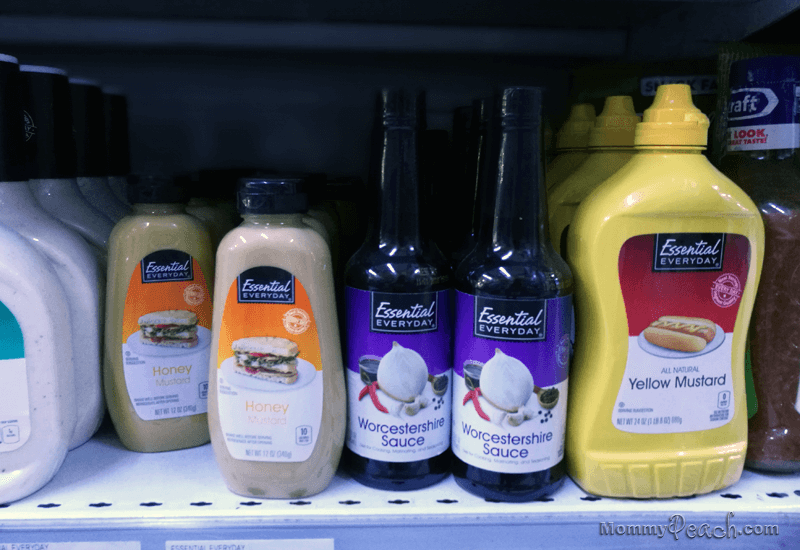 Honey Mustard, Worcestershire Sauce, and Yellow Mustard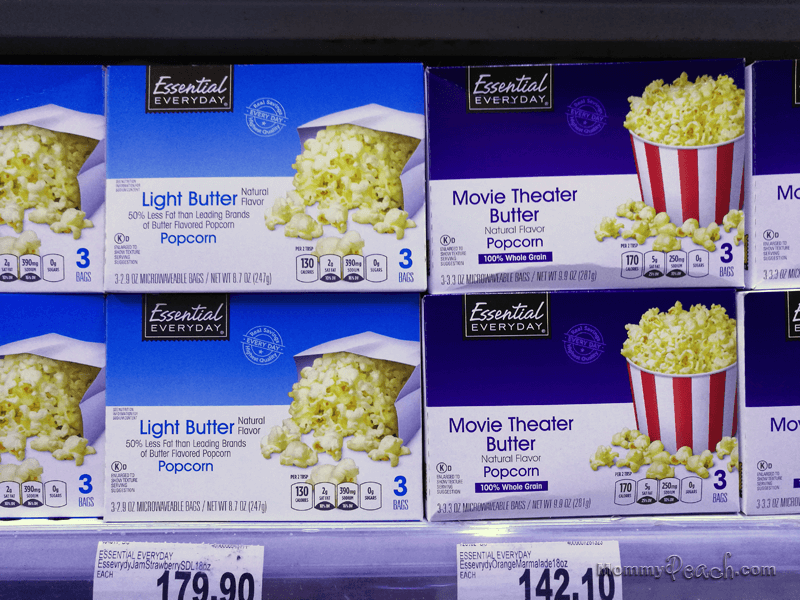 Popcorn!! They have Movie Theater Butter and Light Butter. Since I am on a diet, Light Butter is my choice.
They also have seasonings and spices: Taco Seasoning, Gravy Mix, Spaghetti Seasoning, and more..
I have yet to try their Corned Beef Hash but I will on my next grocery trip…
Garbanzo Beans and Black Olives
Pumpkin Purée, Whole Kernel Sweet Corn, and Cream Style Sweet Corn
Semi-Sweet Chocolate Chips for Choco Chip Cookies!
Check out our grocery cart!
Deli Cafe
For families like us who enjoy dining out after groceries, it's so nice to know that we don't have to go very far to look for a good place to eat. There's the Deli Cafe wit a big dining area and lots of choices.
Craving for Filipino food? There's Roasted Pork Belly, Pinakbet, Sweet and Sour Meatballs, Pork Binagoongan and a lot more!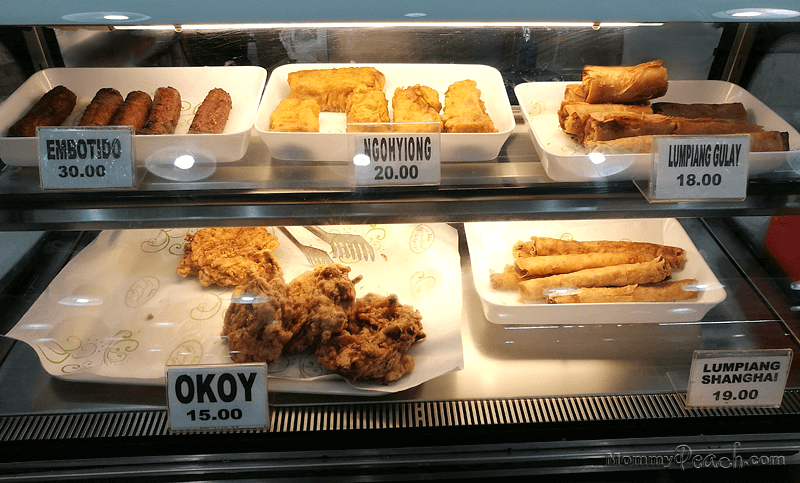 There's Embotido, Ngohyiong, Okoy, Lumpiang Shanghai, and Lumpiang Togue.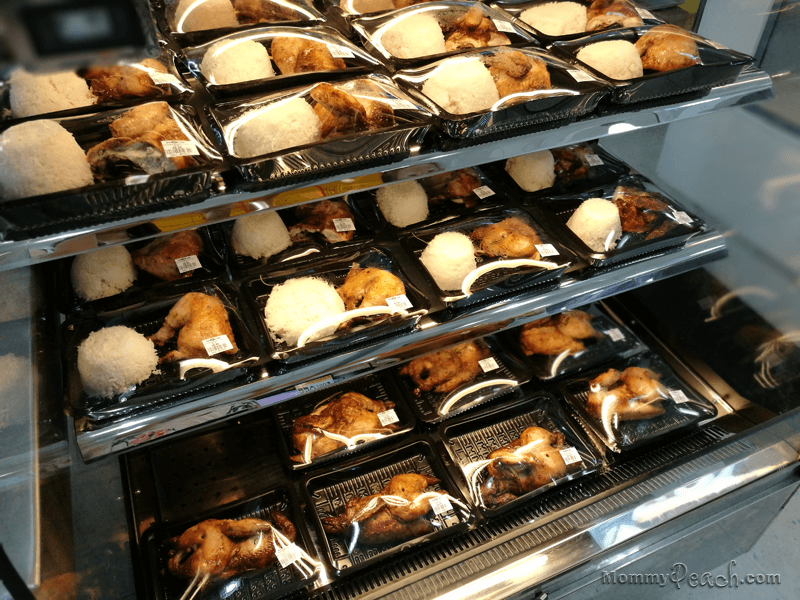 Roasted Chicken with rice
Would you believe there's PanPan too at a super affordable ₱22 per serving? It's your choice of pancit canton variant + 2 big freshly baked pan de sal. And because I don't let Ykaie eat instant pancit canton often, this is her choice of merienda when we went grocery shopping.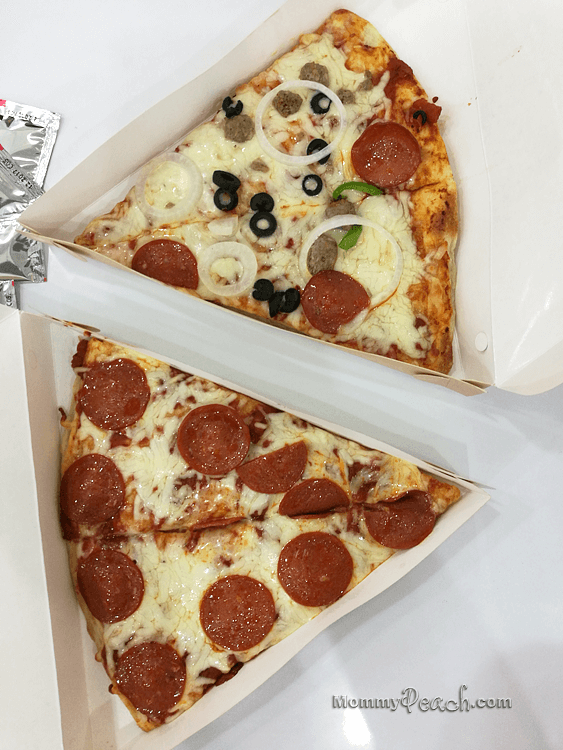 Get homemade delicious pizza (and hotdog) at Pizza Yolo.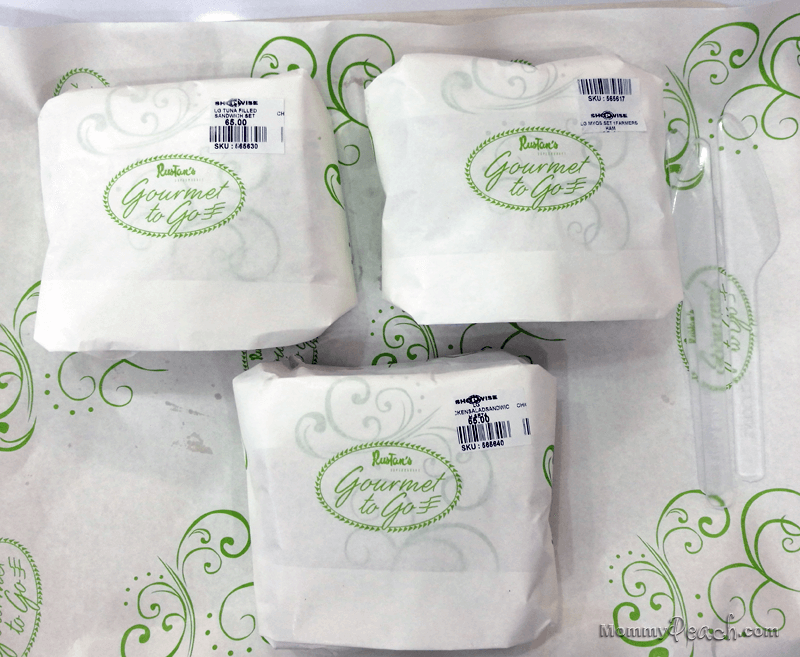 Gourmet To Go Sandwiches in Tuna, Chicken, and Farmers Ham. The Tuna Sandwich is so good! Healthy pa because it's made with wheat bread and has lots of veggies.
Back To School Baon Ideas
Now, here are my baon ideas. Like you, I am also a busy mom and there are times when I also can't think of what to cook for Ykaie. I told you we love the BBQ Drumstick, right?
I just put it in a tray and brush it with a little oil and then roast/bake it until cooked and skin is brown. Then I pack it in her lunch box together with brown rice, fruit (an apple), and water or juice drink.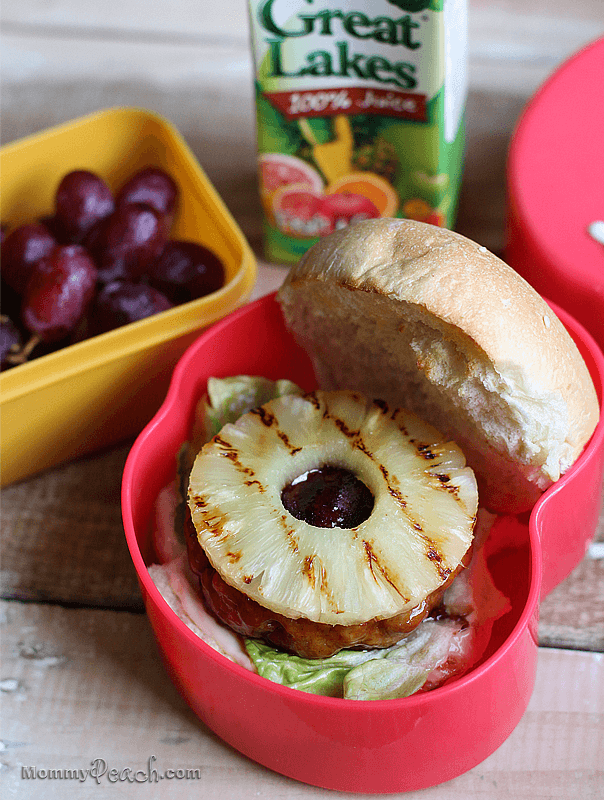 For the pork burgers, I made a Hawaiian Pork Burger for her and she loved it! Pack it in her lunchbox together with fruit (grapes), and water or juice drink.
Those pork burgers are a lot and I bet you I can make lot of dishes with it!
Oh I really love shopping at Shopwise Hypermarket! They do give "The Good Life You Can Afford"
To know more about Shopwise, drop by www.shopwise.com.ph. or to be updated on the weekly discounts, drop by their facebook page: https://www.facebook.com/ShopwiseSupercenters/