You might be wondering why I haven't been blogging the past two weeks. Well, the last two weeks have been the longest, most stressful two weeks of my life.  A week ago, my nanay got hospitalized because she got so weak and dehydrated. She lost her appetite and had been eating and drinking so little. My siblings and one of my aunts took turns taking care of her at the hospital.
Thankfully, she became better and got discharged after five days.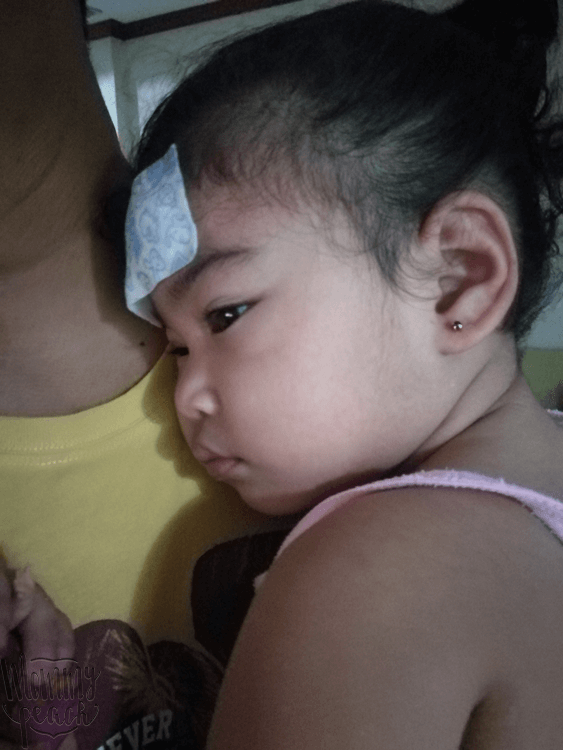 The next day after nanay got discharged, Twinkle got sick. She had fever that didn't go away for a day and when we took her to the doctor, we found out she had tonsilitis. An antibiotic was prescribed but it was a challenge to make her drink it. She was very clingy and she wanted to be carried all the time — even when sleeping! peanutbutter♥ didn't go to work for a week because we had to take turns in taking care of Twinkle.
Two days in taking the antibiotic and her fever was gone. Tonsilitis was gone too. We found out when we took her to the doctor again because she had rashes all over her body. German Measles followed her tonsilitis.
Thankfully, the fever, rashes, and the tonsilitis were all gone by saturday.
Twinkle was active and well on saturday night and sis treated us to a Japanese resto in Malabon called Tako Tako Dan. Food is okay and the ramen is good too!
Sunday was movie day at home — well, that's sis's poor excuse when she wants to binge on chips all day.
On other news, which is my health update. I  was so lax on work-out and diet last July. To make up for it, I decided to try a new work out routine two weeks ago but I failed to follow through because of what happened. So I am starting it out today.  Hello Focus T25!
What have you been up to the past weeks that I was out?