This is why we were busy last week. One of our neighbor-slash-friend's daughter got married and Ykaie was one of the flower girls. The wedding took place in Taal, Batangas.
They got married at the Basilica of St. Martin of Tours. Taal, Batangas is around 3-4 hour drive from Manila. We didn't want to go home after the reception so we looked for a place to spend the night. It has to be near the church too because that's where we're going to change clothes before the wedding.
We were eyeing Paradores Del Castillo hotel because it's near the Basilica of St. Martin of Tours. But syempre, when you say spend the night — it has to have a swimming pool too so the kids can enjoy swimming the next day.
So we ended up with  Taal Imperial Hotel and Resorts which was 8 minutes away from the church.
Taal Imperial Hotel and Resorts
Taal Imperial Hotel and Resorts is just a small resort. We had one room with two double beds and the coldest aircon on the the planet… ang saya! There's tv in the room but they don't have cable.
We arrived there at around 12:30pm. They didn't have a restaurant but they handed us a menu from a nearby Bistro so we can order lunch. Lunch was delivered to our room and we were able to eat before going to the wedding.
There's a small playground for the kids but it was kinda old. Some things doesn't work anymore like the kiddie ride in the photo above and some has missing parts. Twinkle was able to enjoy the slide, though.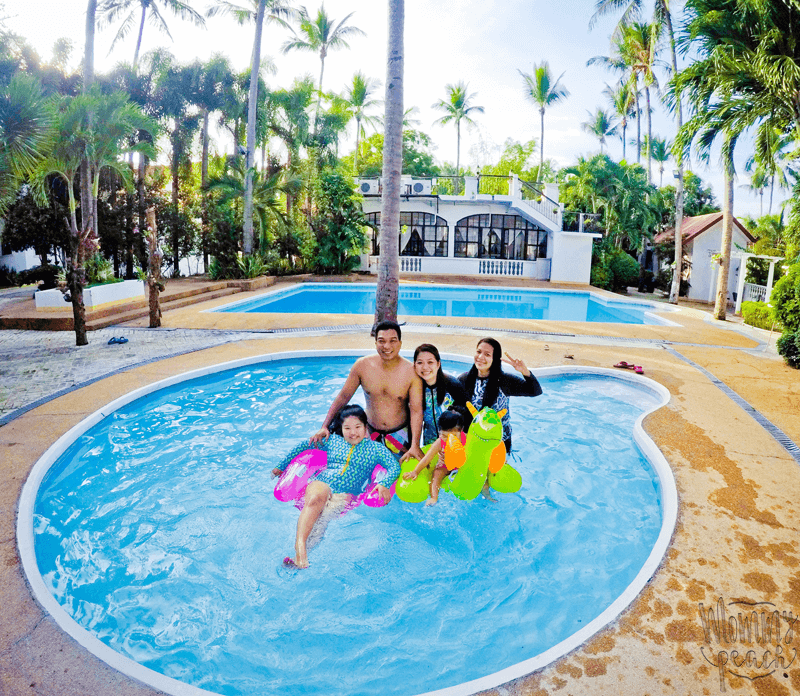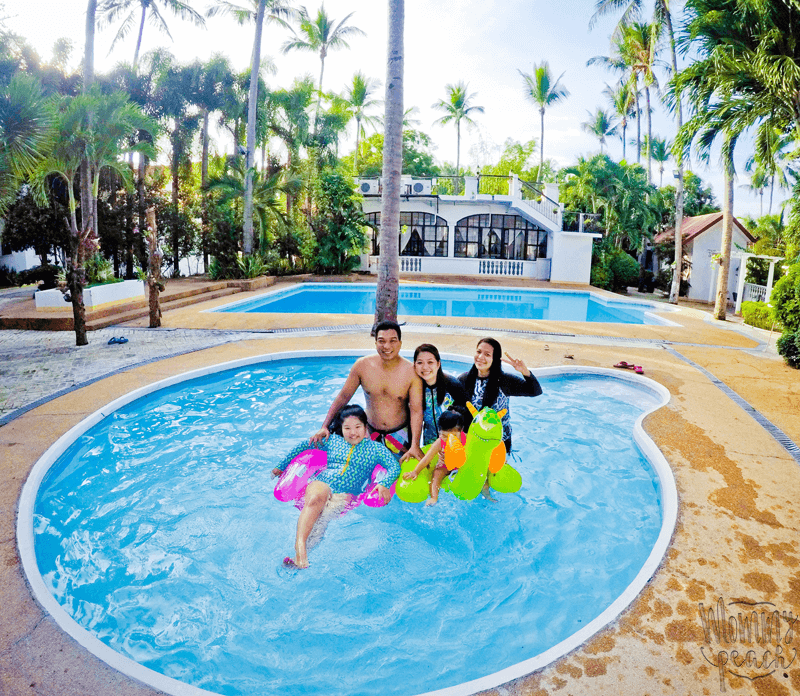 They had two swimming pools, one kiddie pool and one that's 4 ft deep.
The kids enjoyed swimming and syempre paiyakan pa kay Twinkle bago umahon ng pool.
The Wedding
The wedding's motiff was burgundy, the bride's favorite color.
And this is how we looked like….
Yes, dalaginding na si Ykaie no?
Congratulations and Best Wishes Marjorie and Malcolm! Thank you for inviting us and letting us be a part of this important event in your life.