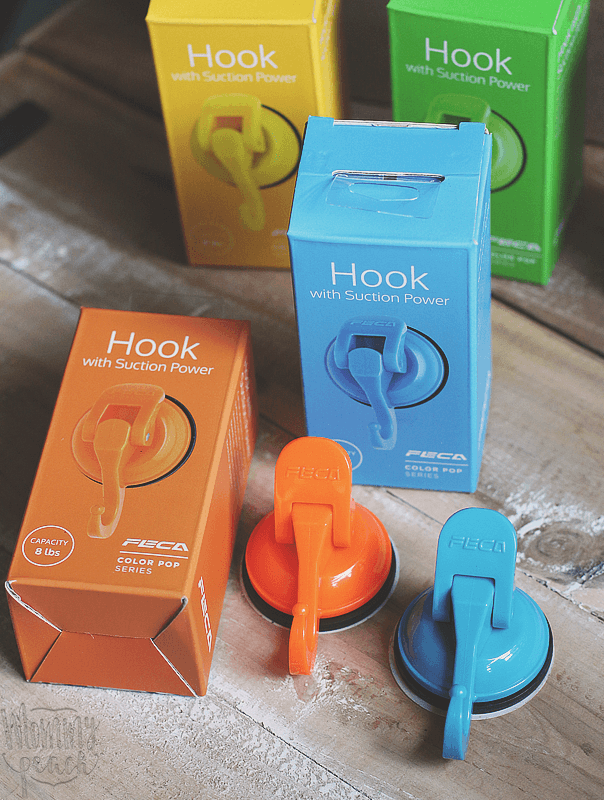 This year is the year I organize and declutter — well, at least that's what my #LifeGoals for this year says. We moved into our home in 2014 and since then we've accumulated a lot — AS IN, A LOT! — of stuff. I have no idea how it happened, I just saw things piling up year after year. So this year, I've decided it's high time I say goodbye to things we are not using anymore and to organize the things we are using to have more space.
FECA Philippines sent me one of their products late last year but I haven't had the chance to try it since it has been super busy. But now that I'm trying to get things organized here at home, I was able to take a look at it.
I was sent these colorful FECA Hook with Suction Power. I loooove how colorful these are and they can really give life to any space. These hooks can be attached on any non-porous surface such as tile, mirror, glass, stainless steel, plastic/acrylic boards etc. And there are no tools required. It can carry up to 8 lbs in weight — that's around 3.5 kg — ang bigat din ano?
Since I'm starting my decluttering and organizing in the living room, I found a great use for my FECA Hook.
One of the things I hate is walis tambo that turns into bigote after a few days. I've been wanting a hook for it but I didn't wanna buy hook that I have to glue on our wall or on the door. I didn't wanna drill too just for hooks. So good thing I have FECA Hook, I attached one of the hooks at the back of our door and voilà! Instant sabitan for our walis tambo –which I can remove or move when I'm being fickle minded. Now our walis tambo will last longer.
I'm planning to use these FECA Hooks in the bedroom too as sabitan for clothes and in the kitchen.
What I love about FECA HOOK
It is so easy to use
No drilling and no nails needed
It has firm suction power
It is easy to adjust and it is reusable
It's portable
You can buy FECA Hook at Rustan's, True Value, and Make Room.
To know more about FECA and their other products, you may drop by the FECAPH Facebook Page.