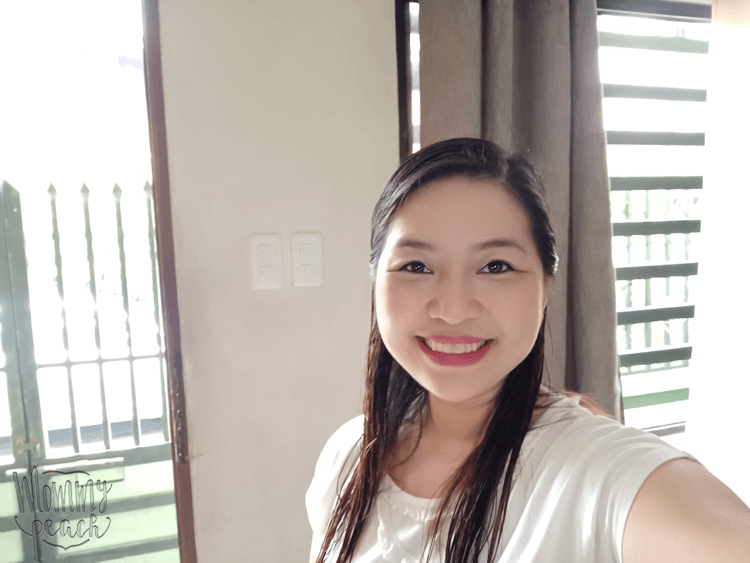 If you know me, you know I rarely take selfies… like once-in-a-blue-moon-rare. The gallery on my mobile phone has more food photos and photos of my kids. And you can count on my hand the selfies that I saved. You know why? Honestly, I feel awkward because I don't know how to take good selfies. So last year, I made this promise to learn how to do it. No follow through happened on that promise after I took several ones that didn't look too good.
Well, this year, I think the selfie gods heard my plea and sent an Oppo F5 Youth my way! Oppo is known as the selfie expert and leader and the Oppo F5 Youth, as the name suggests, is their selfie-centric phone for young people.
Unboxing Oppo F5 Youth
Oppo F5 Youth costs ₱12,990.
The contents of the box includes: Oppo F5 Youth, earphones, micro usb cable, charger, sim ejector tool, documentation, and case. The smartphone already has a tempered glass, no need to buy it anymore.
It's available in gold and black. This is how the gold looks like…
After charging and downloading all the apps that I need. I started taking those dreaded selfies.
#Selfies and #Famfies + Oppo F5 Youth Features
First up was when the first half of my day was done and I looked like trash. So haggard from work-out, work, cooking, and Twinkle kulit! Surprisingly, I looked glowing and well, I didn't look haggard!
I guess I have to thank Oppo F5 Youth's 16MP front camera and its A.I. Beauty Technology that gives natural and awesome selfies. It doesn't give you beautiful image that is far from how you look, instead it heightens your natural beauty base on your age, skin tone, and skin type. It also has that Bokeh effect that makes you glow.
It has facial feature optimization that presents the real you, I guess that's where their hashtag #CaptureTheRealYou came from.  By using 200 facial recognition spots, the F5 Youth highlights the contour of your face to present a natural selfie just like my photo above. Pero parang kulang, so nag-lipstick ako (that's the topmost photo)
Here's a famfie when we had a lunch out last weekend….
and a selfie…
another famfie…
and a selfie with my nanay…..
One of things that I love about the Oppo F5 Youth is that it has a 6" FHD+ (2160×1080) Full Screen Display. I love smartphones with big screens because it makes  for a better experience when browsing photos, watching videos, and playing a game.
Like any other smartphones, it has a fingerprint sensor at the back you can use as passcode to unlock your phone but it also has a super friendly flagship function — a Speedy facila Unlock feature, where you can unlock your screen simply by holding the phone up as if to say hi. I haven't tried this feature yet but I'm sure it's useful especially when your hands are busy or wet and you need to unlock your phone.
But of course, among all those feature what I love the most is that it gives awesome selfies whatever time of day and whatever situation I'm in! I think you're gonna be seeing a lot of selfies and famfies on my Facebook page, blog and Instagram from now on.
To know more about the OPPO F5 Youth, drop by the OPPO Philippines' Official Facebook page.