Before the love month comes to an end, allow me naman to share with you my Valentine's Day this year. Now we don't really celebrate Valentine's Day.
If you've been following my blog, you know I'm not a fan of flowers — especially during V-Day. My peanutbutter♥ knows that, as a matter of fact, the first (and last) time he gave me a bouquet was ten years ago.
With Ykaie, though, I always get a greeting card (2012, 2013, 2014) Except in 2015, our family's first Valentine's Day together after 4 years. 2016 and 2017 I believe was a blur with Twinkle being born and life being hectic as ever.  So I was really surprised when I received flowers and balloons this year. I believe I'm pretty hard to surprise, just like all mommies, kabisado na natin ang kilos ni husband, diba?
But I had something to attend to that day and I went out for most of the afternoon. Then I came home to….
THIS. Makalat na bahay, flowers, chocolates, and balloons!– The works! Ang saya.. It was such a surprise and I was so touched.
May pa-card pa si Mayor.
Ykaie is not to be outdone by her daddy. She gave me these –earrings, keychain, card, bears and pillow heart, and a plastic rose.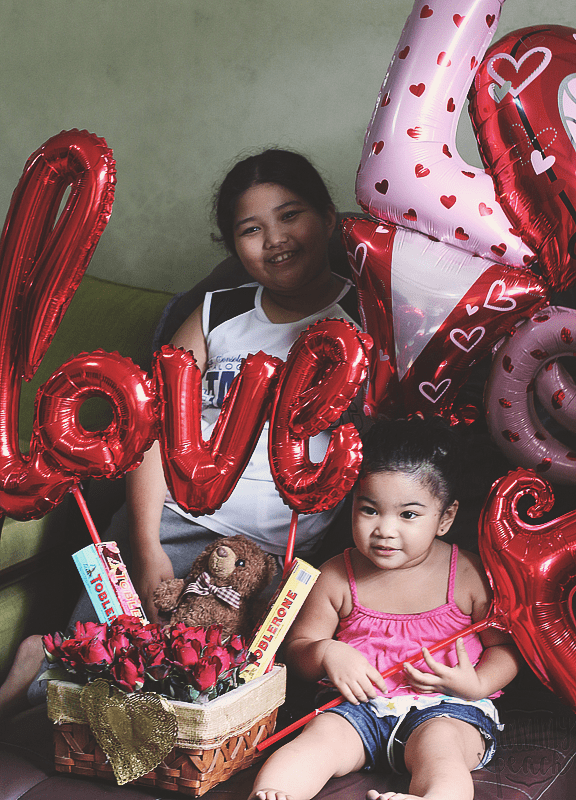 It was indeed a Happy Valentine's Day to me….
Thank you so much, Mahal, Ykaie, and Twinkle..
How was your V-Day?