The first ever unlimited plans with no-lock up, no data cap, and no throttling.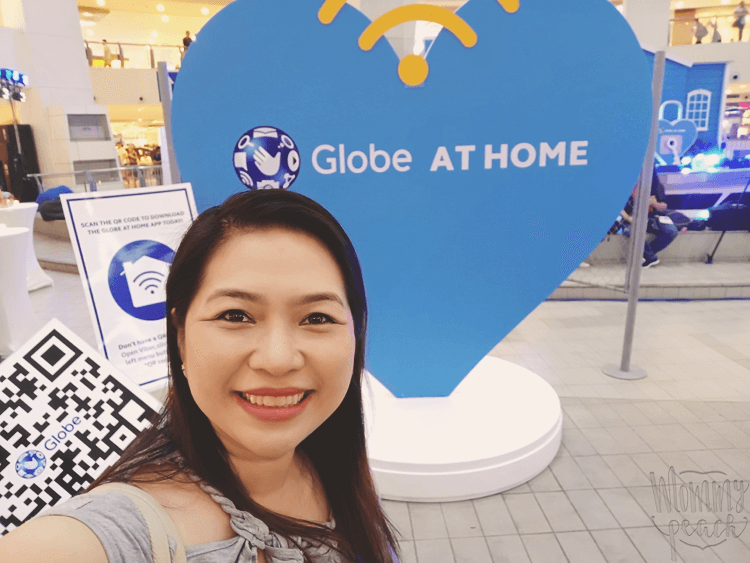 Globe Telecom heard the clamor of its customers and has brought back an upgraded version of its unlimited internet plans through Go Unli. Go Unli is the ultimate unlimited data offering that allows customers to stream video, play music and games without having to worry about lock-up period, data capping, and speed throttling. Go Unli works for all legal sites to make sure that Globe and its customers participate in making the internet safe for everyone.
"We want all customers to enjoy a superior internet experience. This is the reason why we spend billions of pesos every year to improve our network and expand internet connectivity in the country," said Globe President and CEO Ernest Cu.
Cu said that the Globe #PlayItRight advocacy plays an important role in eliminating illegal sites out of its network. In 2017, nearly 2,500 illegal sites that hosted child pornography were blocked by the company through the #PlayItRight program. "Our efforts to protect our network against illegal sites will continue so we can give our customers the best internet service they deserve. You can expect us to put up an even stronger fight against illegal content this year,"said Cu.
Go Unli wired plans start at P1,699 a month, which come with unlimited surfing and streaming up to 5Mbps. Faster speeds are also available with the following plans: Plan 1899 for speeds up to 10, 15 or 20Mbps, Plan 2499 for speeds up to 50Mbps, and Plan 2899 for speeds up to 100 Mbps.
To avail of the no-lock up offer, interested parties need only pay for a one-time modem fee of P2,500 or P4,500 depending on the chosen plan. Those who choose to discontinue their subscription within the first 15 days will get a 100% refund of their modem fee upon the return of the modem and telephone set provided during installation. For those looking for an option without modem fees, 24-month contract plans are also available. All plans come with free landline with unlimited calls to Globe and TM for 24 months, six months access to Netflix and Disney Channel Apps, and two months access to HOOQ.
Globe is bringing in more content partners, with VIU and FOX+ now joining its extensive roster of content providers giving Globe customers access to a wide library of premium shows.  VIU delivers the latest Korean entertainment, and FOX+ provides an unrivalled combination of TV, blockbuster movies, sports and documentaries.  Starting April 15, 2018, Globe At Home Postpaid Plans will come with 6-month access to FOX+. Meanwhile, Globe At Home Prepaid WiFi devices will come with free 3-month access to VIU starting April 30, 2018.
Globe has also introduced innovations such as the Globe At Home App and Globe Tech Squad to improve overall customer experience. The Globe At Home App allows customers to easily manage their account, track their data usage, and add more data for applicable plans and promos. Meanwhile, the Globe Tech Squad is a special tech service team that provides end-to-end support for WiFi connectivity and home related needs.
New customers can apply for the new Globe at Home plans online, in Globe Stores, at booth activations and through accredited Globe sales personnel. Existing subscribers can download the Globe At Home app to check if they are eligible to upgrade. Promo period is from January 8 to June 30, 2018.
For more information on the new unlimited plans, visit the website at http://www.globe.com.ph/help/globeathome-gounliplans, call the Globe hotline at 730-1010, or visit any Globe Store.