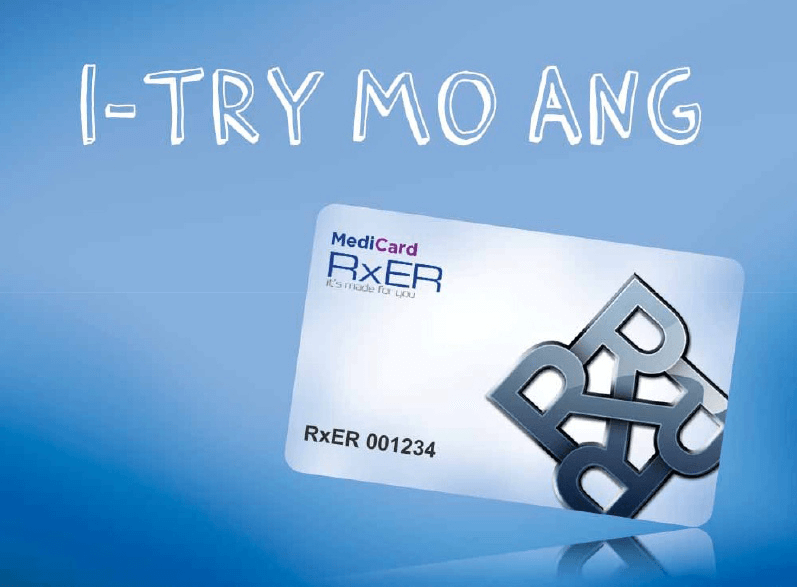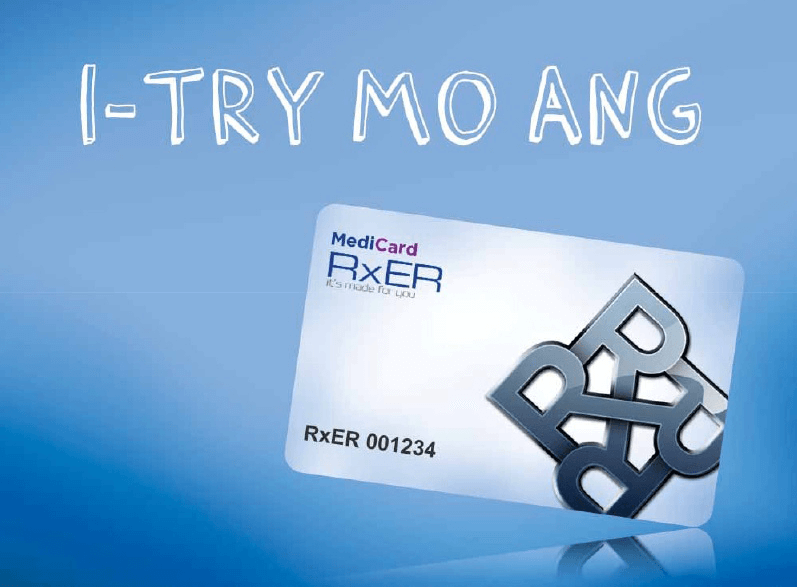 Every once in a while, human being, especially kids and elders are susceptible to becoming sickly or getting involved in an accident. When there is an ill person or a dying person in a family, aside from the difficult burden, the financial problem comes its way. Many Filipinos have been victimized by this scenario due to lack of preparation and emergency fund.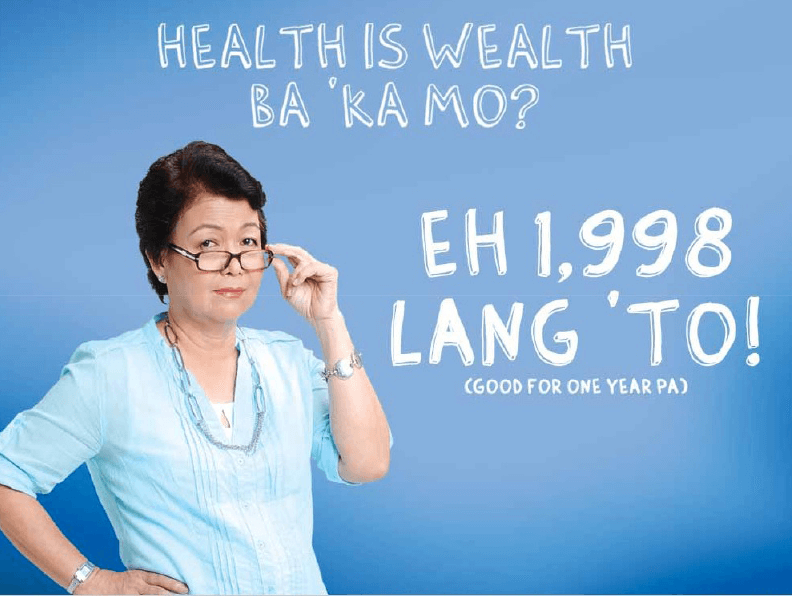 Good thing, MediCard, one of the leading healthcare card providers, launched RxEr. This exclusive card is open to all ages and good for a whole year. The card is amounting to ₱1,988 pesos only with extensive coverage. MediCard, in part of its 31st-anniversary celebration, they will give Buy One Take One RxEr for only 1,988 pesos that is good for two persons. In light of Mother's day, you can give it as a post-gift to your mom and yourself.
The gift of health is the best you can give to your loved ones. One of the best investments you have is being healthy as they say, health is wealth. We all know how expensive it is when one member of the family is sick. Not only that, the emotional stress, time, and strength you need to take care of your loved ones is beyond calculation.
Thank, goodness that Rx is now available for everyone, no more worry nights especially for the financer in the family. Your 1,988 pesos will have its long way that includes emergency coverage up to 20,000 pesos, free and discounted preventive and outpatient services, and life and medical insurance up to 50,000 pesos.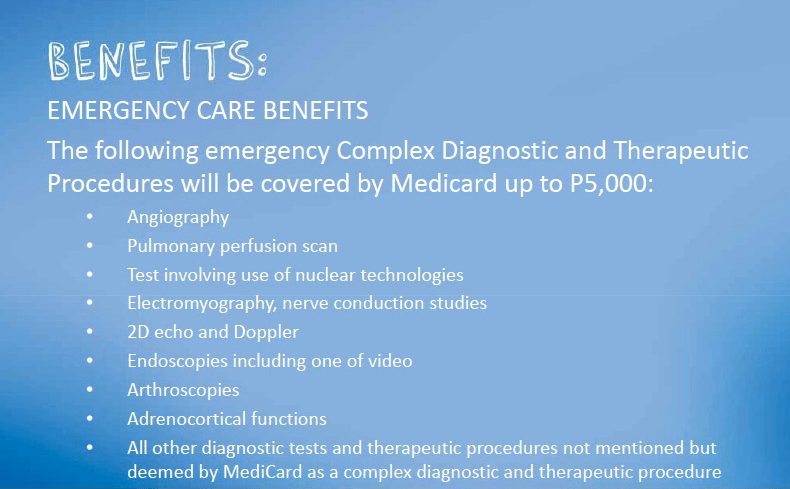 The RxEr card is available on MediCard website, or you can visit the MediCard Standing Clinic near you. For preventive and outpatient services, you can check the following health check on the nearest MediCard Standing Clinic near you:
Annual Physical checkup (physical examination, complete blood count, urinalysis and fecalysis, x-ray)
Dental checkup (consultation, one-time oral prophylaxis, and 30% discount on dental procedures)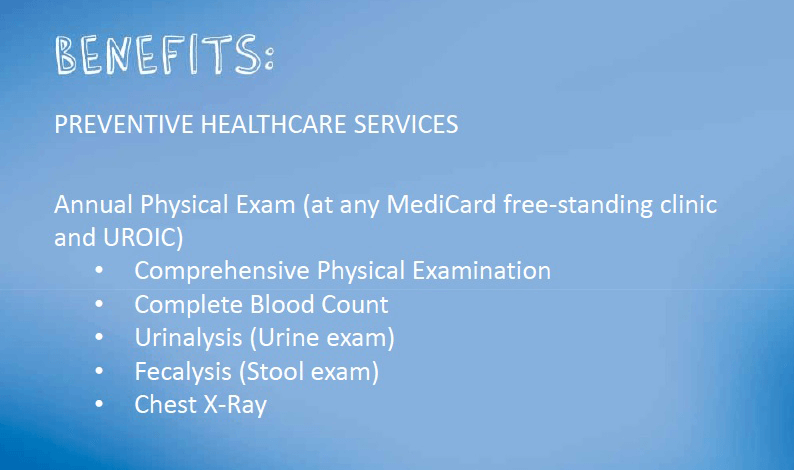 You can avail this RxEr card anytime but make sure to take advantage of its Buy One Take One promotion this May 15, 2018 the promo is open for 24-hours only.
HEALTH CHECK CARD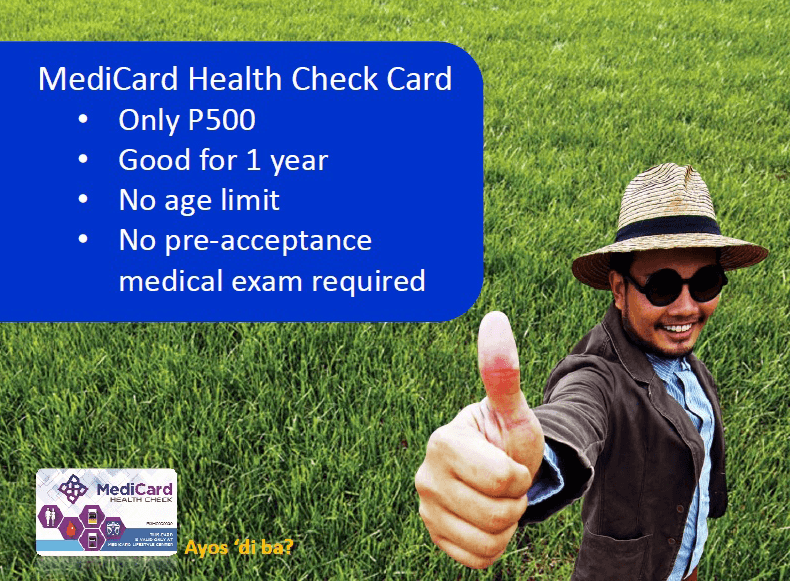 Another health card you can take advantage of is the MediCard Health Card whcih you can avail of for only ₱500. can you imagine that for the price of a consultation, you can get unlimited check-up and an annual physical exam. t's also good for 1 year and there's no age limit.
BENEFITS:
Annual Physical Examination consisting of: Comprehensice Physical Exam,  Complete Blood Count, Urinalysis, Fecalysis, and Chest X-Ray.
Unlimited consultations with MediCard primary care physicians, general internists, general surgeons, pediatricians, and gynecologists.
Get 20% discount on laboratory or diagnostic tests
HOW TO APPLY
Visit any MediCard Free Standing clinic.
Fill out an application form and submit to the staff
Pay ₱500
Get and use your Health Check Card right after.
Health is vital to success, if one is not healthy, it will be a hindrance to growing and being a successful individual. In everyday life, one needs to be healthy regardless the activity, profession, age, and social standing. Whether you are a mom, dad, daughter, son, construction worker, stay at home worker, night shift worker, health care worker, etc.- we all need to be healthy and make sure that the lived depending on us can still count on us. Being healthy is a key to live your life to the fullest, so a wise Pinoy invest for the health because, health is wealth- no more, no less.