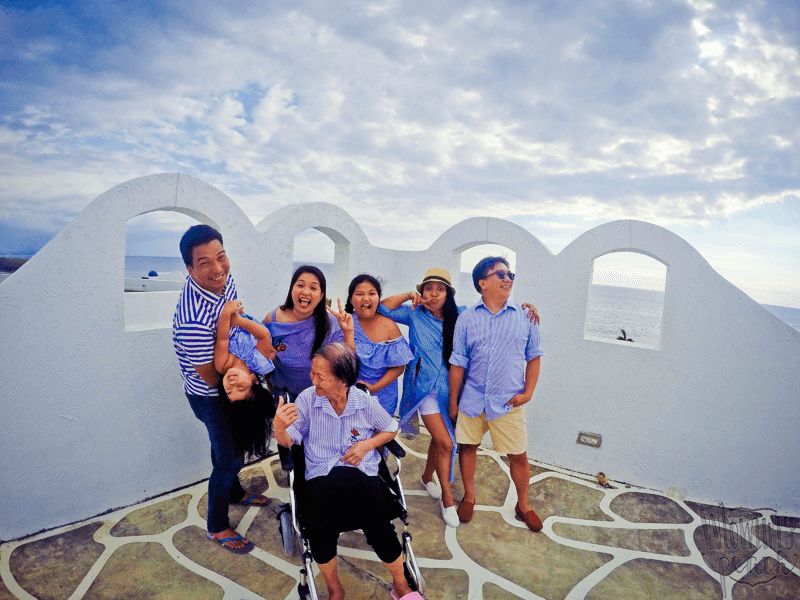 After checking out of Sunset Bay Beach Resort (Part 1|Part 2), we went straight to our next destination: Thunderbird Resorts Poro Point. We were excited because the resort has earned quite a reputation. Aside from that we've been to Thunderbird Resorts Rizal five years ago and we really enjoyed our stay back then. This time, I'm excited 'cause we had a two day reservation — meaning there's more time for sis to chill at hindi picture taking every second of the day… heehee.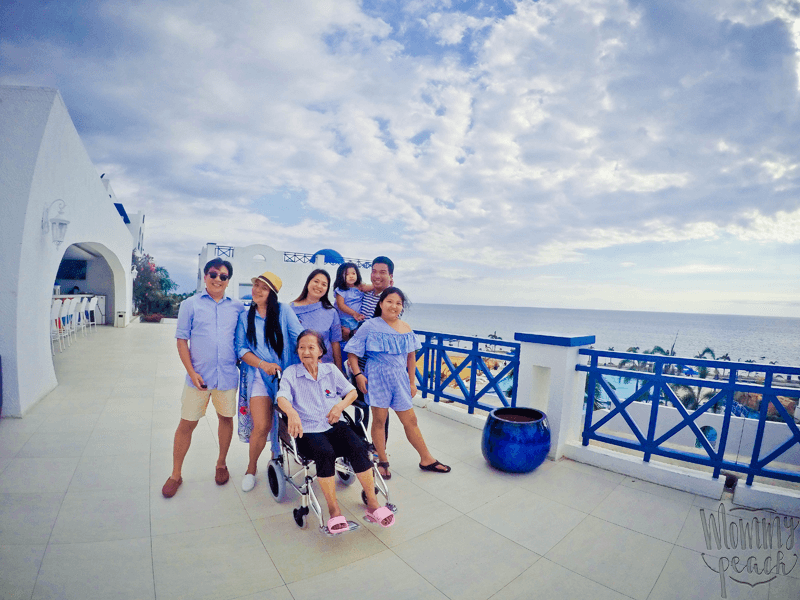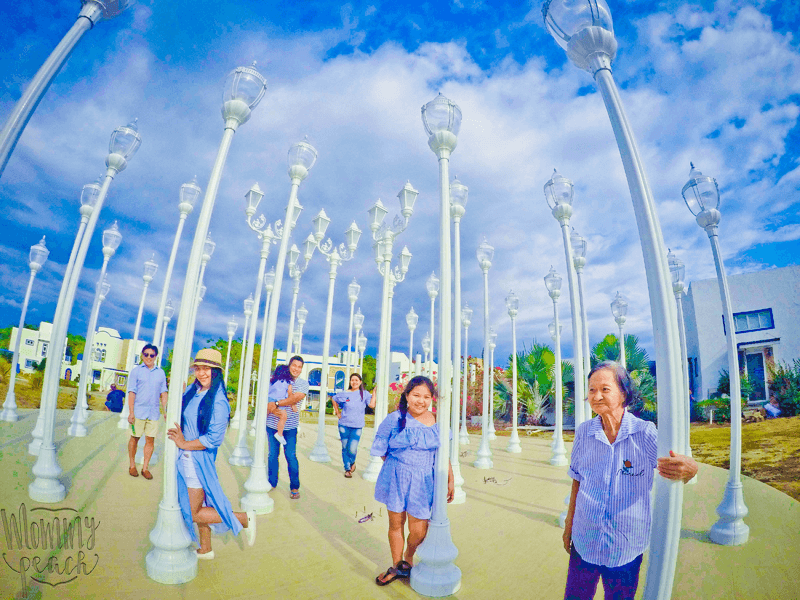 At talagang tumerno kami sa color theme ng resort because we had matchy-matchy striped blue and white OOTDs.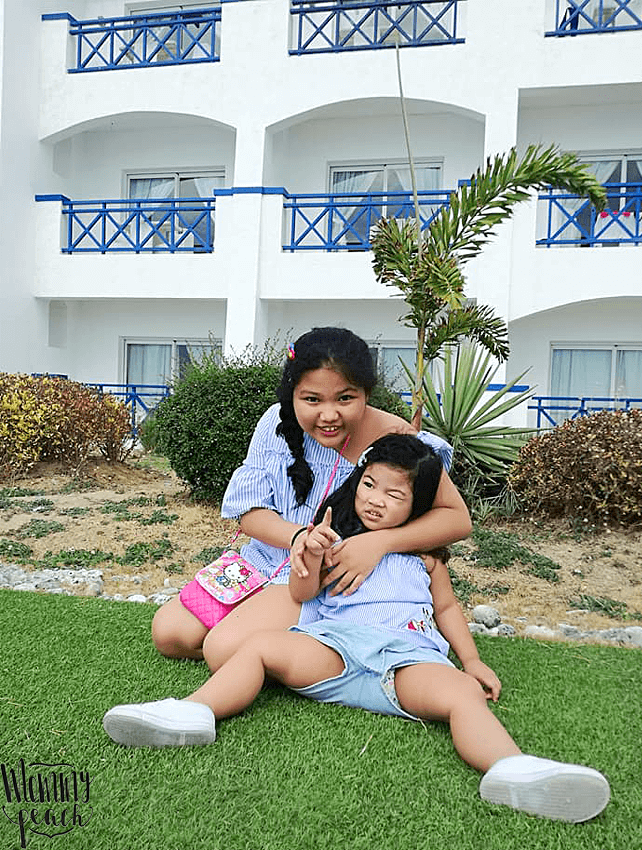 Oops, hinangin ang dress ni ate Ykaie! Pretend you didn't see that.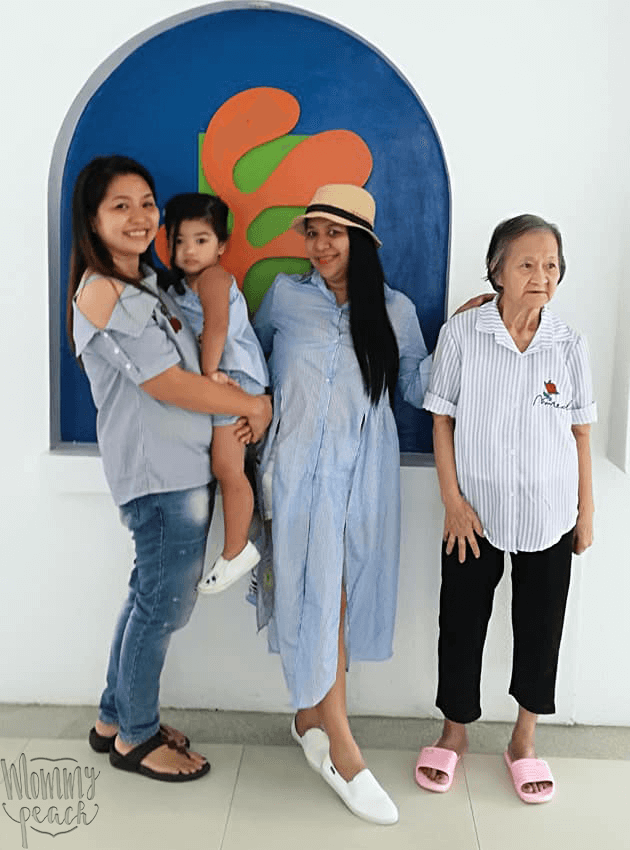 Our Room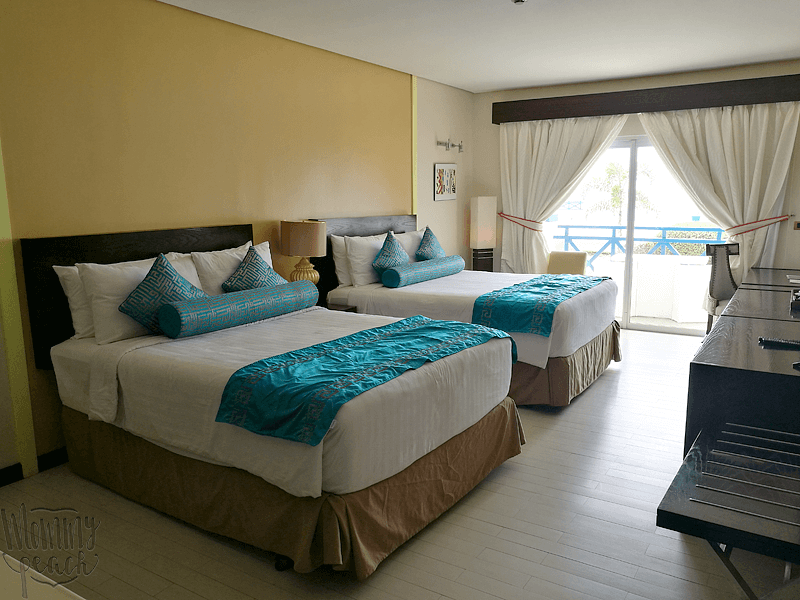 We had two Premier Deluxe Room which we got for around ₱9,000+++ per room per night. We requested for the rooms to be beside each other and for it to be at the ground floor since we have our nanay with us who is a senior and needs a wheelchair from time time.
Each room has two double beds, cable tv, balcony and a coffee and tea making facility.
Our room didn't come with a bathtub but the other room has it. Both came with complete with toiletries.
Swimming Time
This is what the pool looks like. Their infinity pool is located in another area and is much deeper than the pools in this area.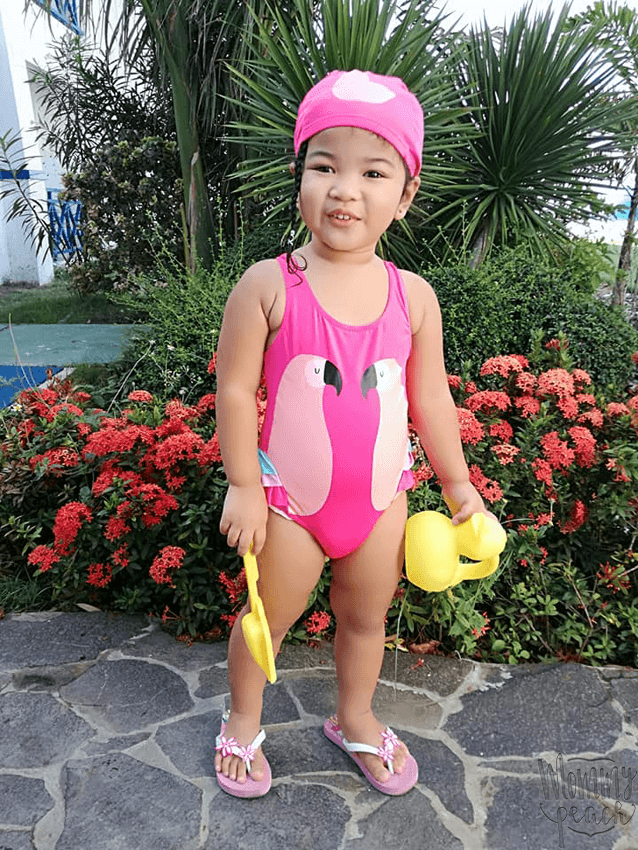 Twinkle was very excited to go swimming in her Flamingo Swimsuit..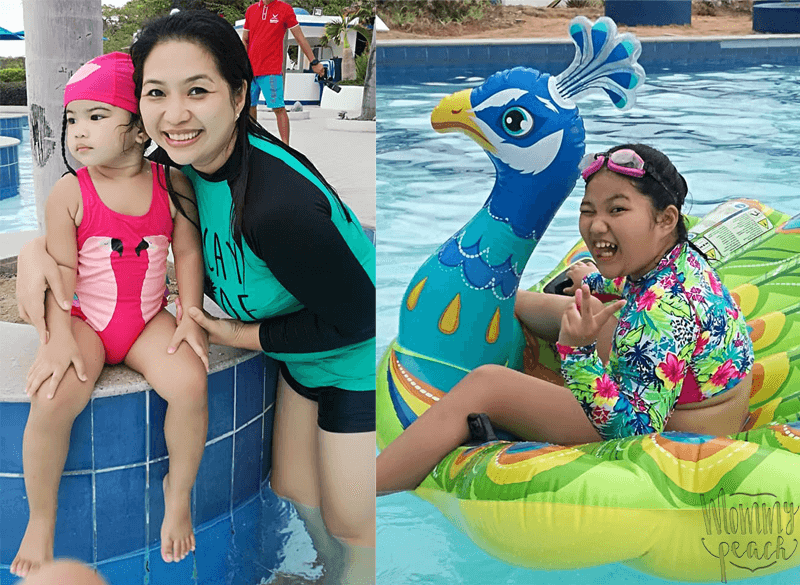 We brought two floaters on this trip… the peacock…
and this rainbow on a cloud.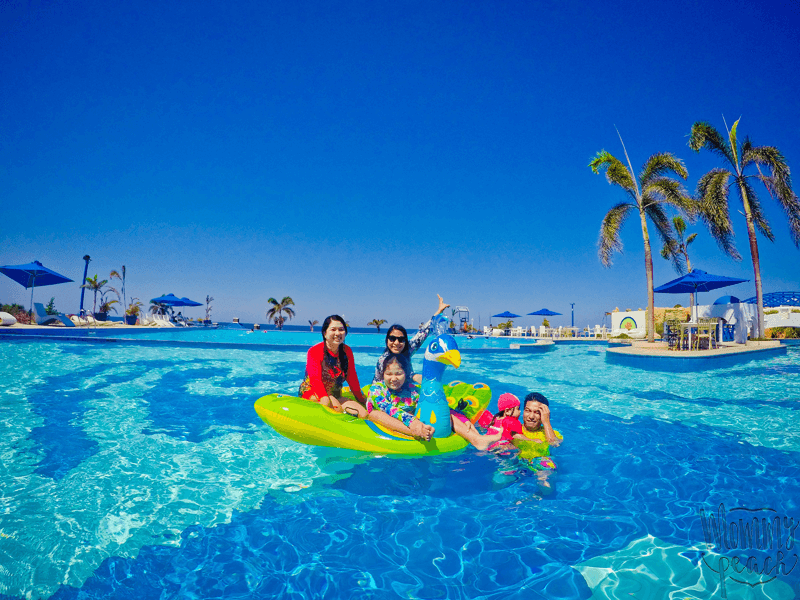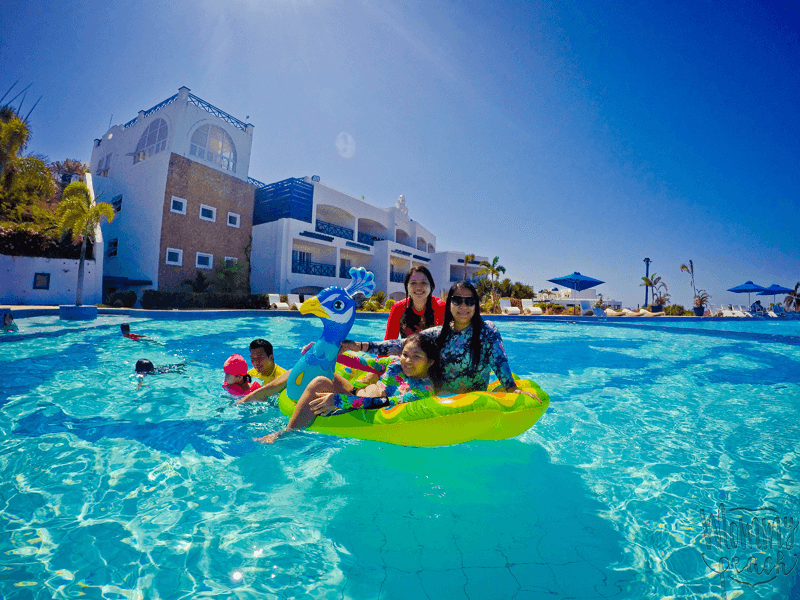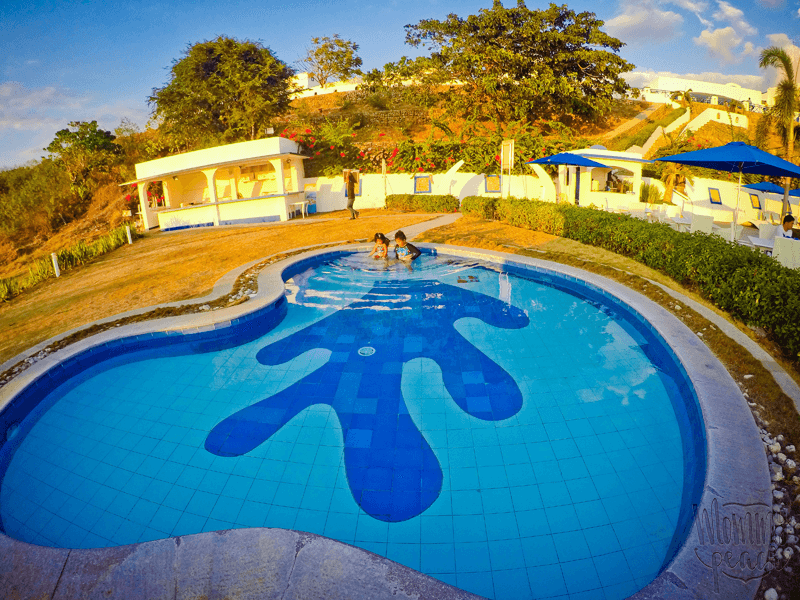 Kiddie Pool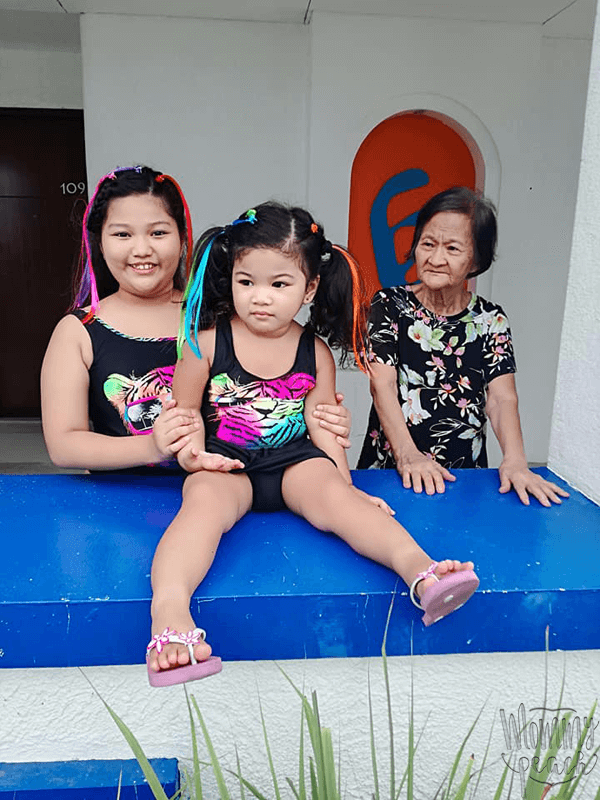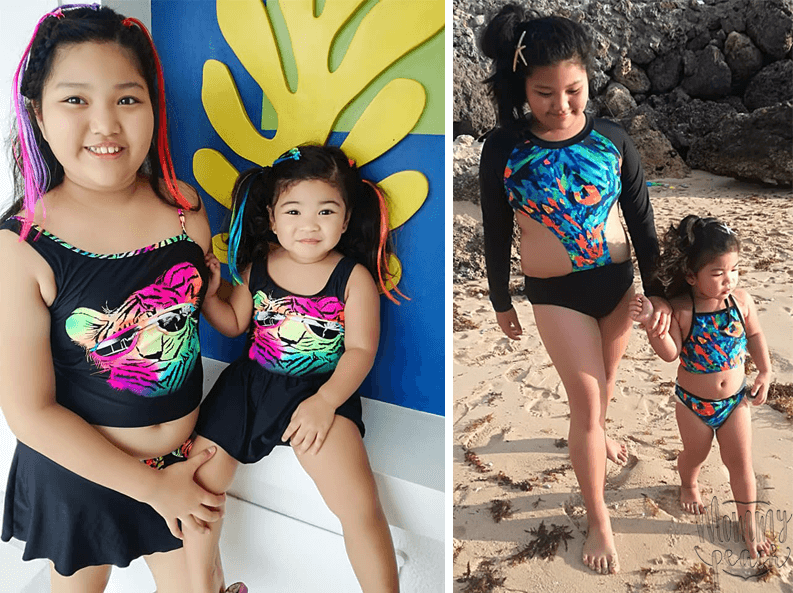 Sis also bought several matchy-matchy swimsuits for Ykaie and Twinkle.
Breakfast is included in our reservation but for lunch and dinner, we chose to dine out. We had lunch and dinner at L.U. BBQ and lunch at Halo Halo de Iloko Balay.
What I Like About Thunderbird Resorts:
The staff are accommodating. We were allowed 1-hr early check-in when they found out we had a senior with us.
They have a coffee shop inside the resort that also serve cookies and cakes.
Lots of restaurants around it if you don't feel like eating at the resort.
The room is worth the price and there's super fast wifi connection.
There's a big pool area.
The place is wheelchair friendly. Pool is kid-friendly too.
We had a great time at Thunderbird Resorts especially Twinkle na hindi na mapaahon sa swimming pool without crying.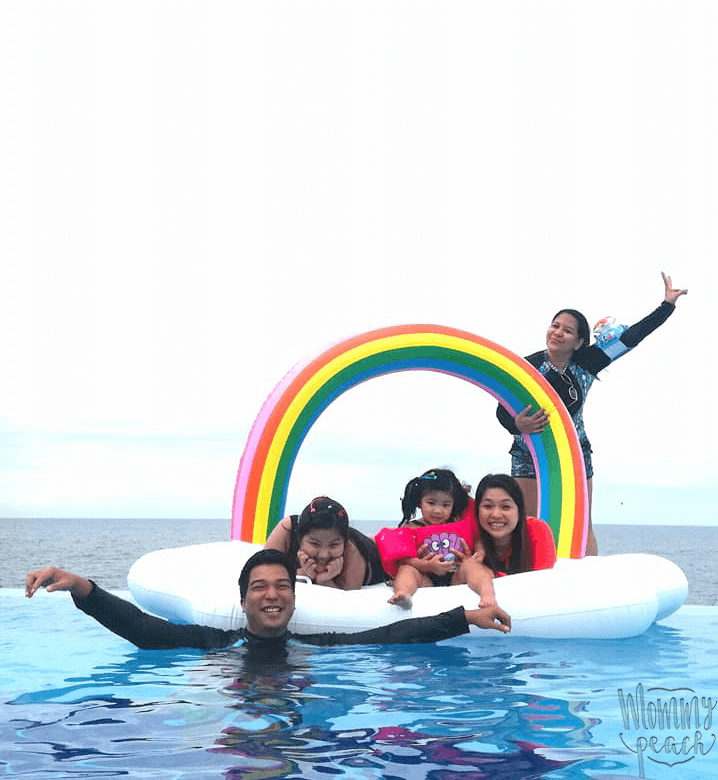 I'd like to think that life is perfect and full of rainbows but it's not the case for us. Just a few days after our La Union vacation, nanay got sick. She was hospitalized for five days and went home weak and is already bedridden. Our plan was to have three trips this Summer and all of them with our nanay. We already cancelled the rest of them and we are taking care of our nanay at home. I'm happy na naipasyal pa namin sya bago sya naging bedridden.
Thunderbird Resorts is located at Poro Point Freeport Zone San Fernando City, La Union