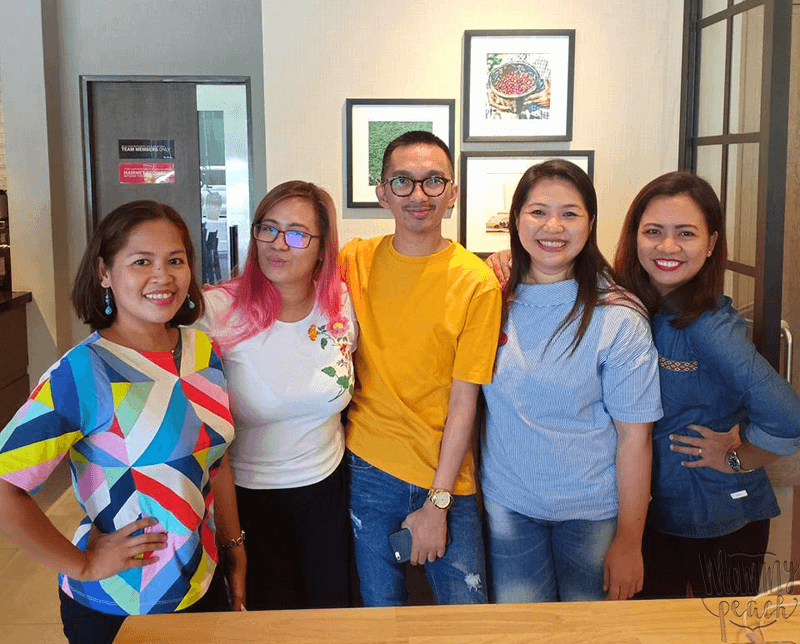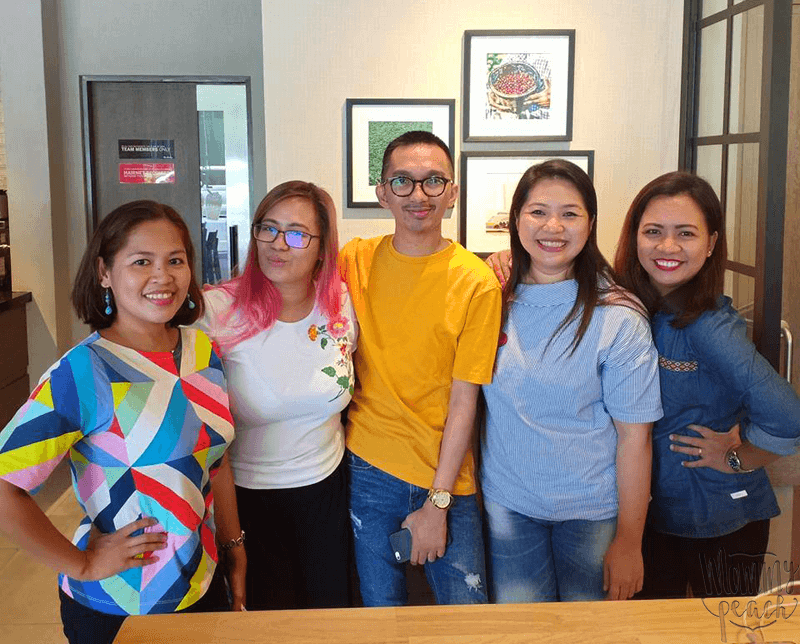 My kumares and I (a.k.a. Kumare Bloggers) seldom see each other. Like all long time friends, we plan to have coffee and make chica, we plan to go to blogger events together, we even plan to go out of town together ( feeling masyado!) — pero syempre hindi naman natutuloy. Something always comes up.
But for some odd reasons, those events and meetings that are not planned, yun pa ang natutuloy. And that's what happened last week. Nabuo ang Kumare Bloggers at nakapag-coffee sa Tim Hortons — kasama namin si Ivan, of course! Actually, binulabog namin ang Tim Hortons, buti na lang they're very accommodating.
I brought the fam with me and we were able to try Tim Hortons new drinks and their new food offerings as well. Ykaie was able to try the Frozen Lemonade, Twinkle and I shared the Pomegrenate-Passsion Fruit Fruit Cooler, and peanutbutter♥ was able to enjoy an Iced Coffee.
So what's new at Tim Hortons?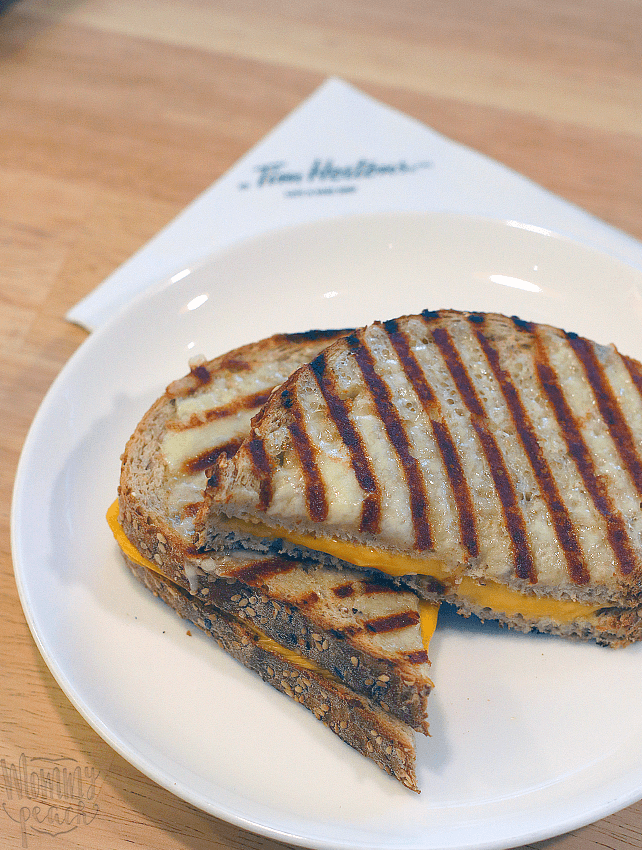 Well, they have this Artisan Style Grilled Cheese Sandwich that's made with orange cheddar and topped with mozzarella cheese on healthy multigrain panini bread. It was served toasty, yet soft and warm — and of course with the cheese melting. Sarap, promise!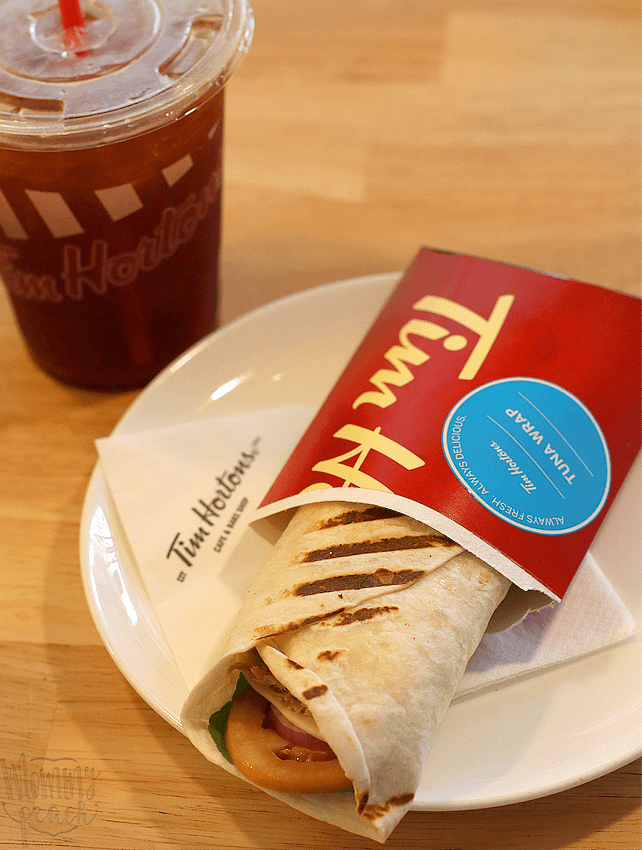 But I only had a couple of bites of that because I had the Tuna Wrap which is made fresh with chunky tuna bits, lettuce, onion, cheese, tomato, and a sweet lite mayo dressing in a grilled tortilla wrap. You can choose to have it warm or cold. Since I love tuna salad sandwiches, I had mine cold and it was really good! It had lots of tuna — so kung medyo iwas ka sa carbs, I suggest you order this.
Have this with the new Sweet Iced Tea and it's perfect!
This is not something new from the menu but we also tried the Steak and Cheese Panini. And because Ykaie loves steak,I think she just found her new favorite sandwich.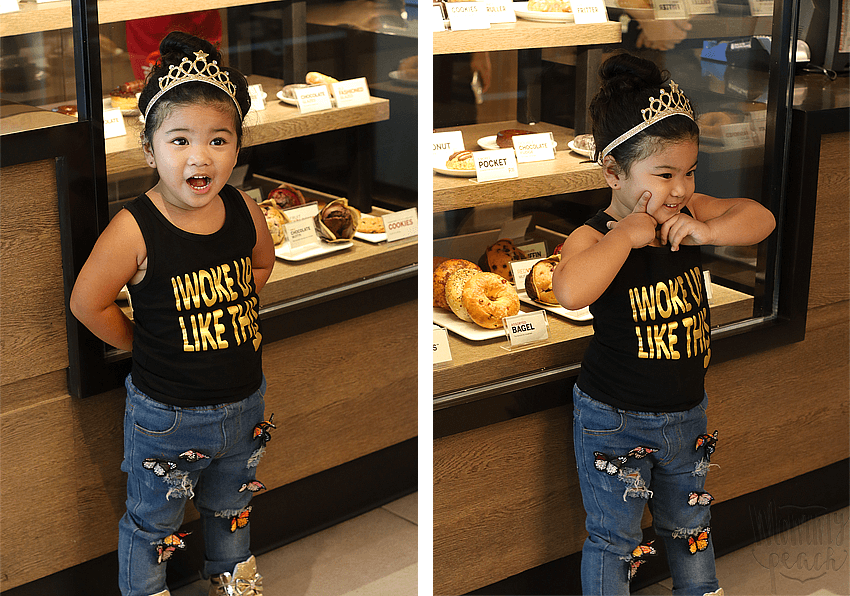 Twinkle just played and talked and danced the whole time.. Here she is posing at the pastry case..
And here we are. We thoroughly enjoyed our chika time since minsan lang mangyari. We also enjoyed our brunch at Tim Hortons.
Where's our next brunch gonna be, ladies?