School girl na rin si Twinkle! Last week was Twinkle's first week of school…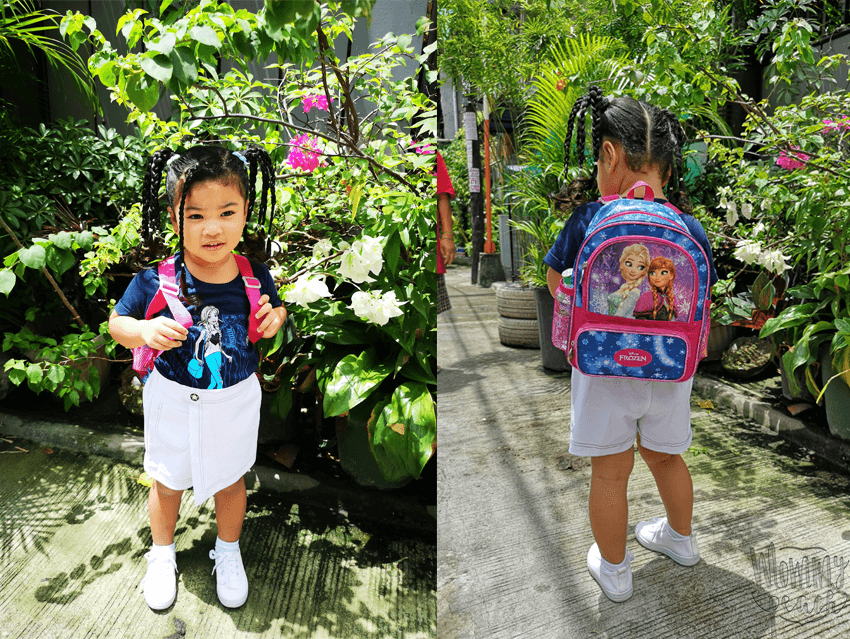 Can you believe that? It was like it was just yesterday when Twinkle was born and now she is going to school. Well, not to big school. We enrolled her at Angel Beats Play and Development Center, a prime play school here in Caloocan that offers multiple services specifically for child development. It's near ate Ykaie's school and I happen to see it one morning after taking Ykaie to school. A first, I thought it was just a play center but upon closer look, I found out that they offer different kinds of services such as Play and Learn for toddlers, School Readiness for pre-schoolers (ages 3-5), Focus Modules (skillset trainings), Communication Therapy, and Occupational Therapy.
Twinkle still has a long way to go when it comes to speech and we thought that going to class, socializing, and playing with kids her age will do her a lot of good. Talking to the teachers and admins at Angel Beats Play and Development Center and having them assess her before starting class really helped us gauge how Twinkle is. So far, she is doing well. Everything that she knows and what she can do is what every 3 year old does but she needs to develop her speech more. I think I may be a little guilty why she's late in terms of communication — it's because I let her play on our celphones.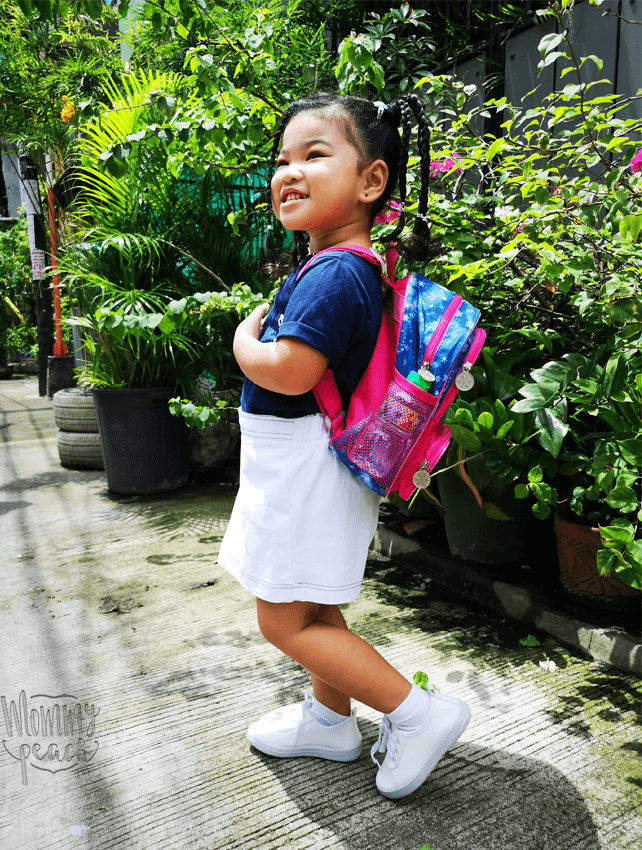 Anyway, she goes to class every other day on a T-TH-S schedule.  She loves it there!
Here's a peek of what's inside…(Thanks teachers for letting me take pictures, pwede more pa next time?) See? what kid wouldn't want to stay in a place that looks fun? The teachers are super bait, super patient and super knowledgeable about kids! Twinkle stays there for two hours and it seemed like it's not enough. There are 10 kids in every class and three teachers who handles them. Teacher to kids ratio is 1:3 which means natututukan talaga sila. The teachers even update the parents on what their child did that day every time they fetch them. So I know twinkle listens to her teacher. (Thanks Teacher Jove♥!)
When she got home the first day, she was so happy she got stars and she immediately showed it to her ate Ykaie.
She also showed what activity she did and her homework….
And her nanay Pinky? She also go so excited, she bough Twinkle a lot of clothes for OOTD every school day….
So here she is on Day 2….
and mala-Cinderella oufit on Day 3.
Tomorrow is gonna be a PINK day for her…
So fellow mommies who live in Caloocan City and who are looking for a play and learn school for their kids, inquire na at Angel Beats Play and Development Center.
Angel Beats Play and Development Center is located at 381 A. Mabini St.,Caloocan City
Contact Number:0917.565.2005 or 871.50.90
Angel Beats Facebook Page