Whether you're a student, businessperson, or a woman with more things than the average purse or handbag can handle, a backpack is a necessary accessory. These days carrying around a laptop as well as any amenities to get through the average day means that you're going to need some substantial storage space to make it work.
That's not to say any old backpack will do the trick. If you're just grabbing some extra supplies to get through a night at a friend's house before going out on the town, you don't need a $200 designer backpack with enough hidden compartments to double as James Bond's personal gadget stash. If you have sensitive electronic equipment though, that large backpack with enough purpose built pockets and flaps will serve you nicely for keeping everything intact and organized.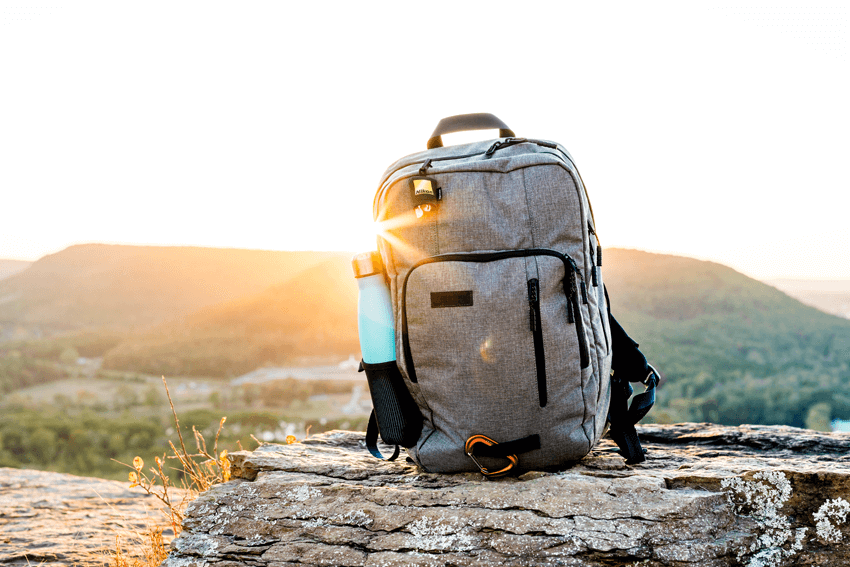 Here's a list of the most common types of backpacks and what they're good for:
Daypack
The daypack is the standard schoolbag type of bag. It'll have at least one large compartment and are what I'd call "average" backpack size. The only other things you could consider features are the shoulder straps and the handle on the top. There's little in the way of organizational extras, so it's essentially a bare-bones backpack made from canvas or similar inexpensive material made to hold items with no extra frills. They're a good choice if you don't want to spend a lot on a backpack and your needs are relatively simple.
Drawstring Backpack
Perhaps the simplest kind of backpack on the market, these are simple bags that are closed with a pair of drawstrings that also double as the straps of the bag. They're essentially just tiny sacs that you wear on your back. They're typically extremely small but are good for carrying around items like clothing or small items like a notebook and pencil, i.e. items that won't break easily and aren't particularly cumbersome. The reason the average person would choose a drawstring bag is because of how light and inexpensive they are.
Laptop Backpack
An upgrade from the regular daypack, laptop backpacks are made with carrying around electronics in mind. Inside the main compartment there will be a segregated sleeve that you can strap your laptop into. This not only separates your laptop from the rest of your possessions, but also reduces the chances of your laptop getting jostled around. You'll have to buy a laptop backpack with a sleeve, large enough to accommodate your particular computer, a decent list of these kinds of backpacks can be found if you click here. Laptop backpacks are some of the most commonly sold bags now due to many people having both a highly mobile lifestyle and a laptop to compliment it.
Rucksack
As opposed to a backpack that zips closed, rucksacks function by having a flap that closes over the main compartment and then secured in some way, either by a strap, clip, velcro, you get the picture. They offer a different look to the traditional style of backpack and are good if you don't like having to constantly fiddle with zippers and just want to unclip the flap and get at your goods.
What kind of backpack you'd like to get should hinge on your own personal fashion tastes as well as what kind of purpose you'd like the pack to fulfill. Since a backpack is essentially just a bag with back straps, there's as many styles of backpack as there are styles of bags. Look for a backpack that will be robust, it is worth it to spend money on a quality backpack that will last a long time and not end in all of your stuff falling on the ground should it fall apart while in use.