Happy New Year, mga kumare!!!
O ayan ha, instead of mommies, I'll call everybody kumare starting this year. I think it makes sense no? .. because we call ourselves #KumareBloggers,( at magku-kumare talaga kami.) And since you're also a part of my community, syempre kumare ko din kayo.
I know, I know. I've been missing in action over the holidays. My holiday was super kadooper busy! peanutbutter♥'s sister went home from Dubai and one of the things we did right before Christmas is — go to Baguio for a vacation!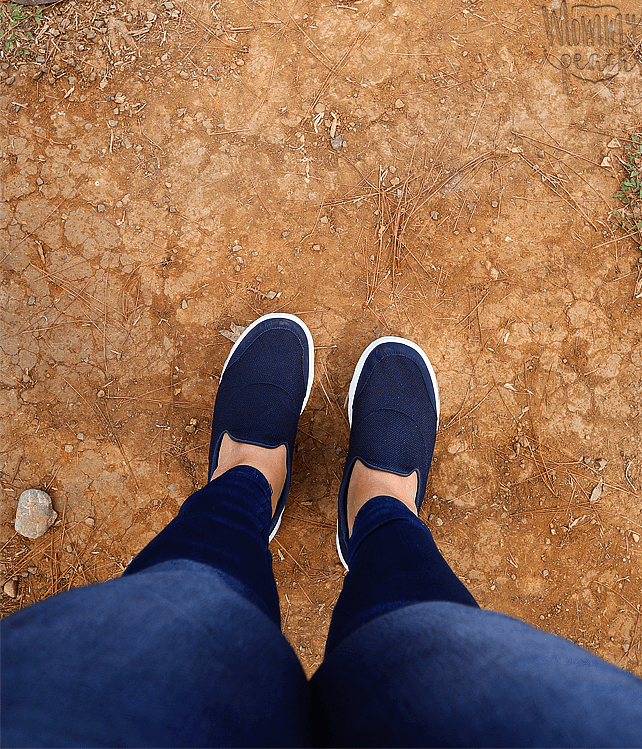 But before I tell you anything about our trip, let me just tell you that I have a new pair of shoes! Yay! Friends from Skechers sent me a pair of their new Skechers GOwalk Evolution Ultra. It's the lightest pair I own to date and I all I can say is that this will change the way you feel about walking! As in! Pwede ka mamasyal-to-death sa sobrang gaang and comfortable ng shoes na 'to…
You see I always wear sandals — fitflops to be specific — and you know how thick fitflops are and how much it weighs. Wear it to the mall for five hours and my feet surely feels tired after. Well, I took these Skechers GOwalk to Baguio to do a "walk-athon test".
We stayed at the Hotel Elizabeth and went at the popular tourist spots in Baguio like Wright Park, Good Shepherd Place, Mines View Park, The Mansion, Baguio Cathedral, Session Road, Burnham Park, Good Taste Restaurant, Camp John Hay, Diplomat Hotel, and Our Lady of Lourdes Grotto.
I didn't wear any other pair of shoes for three days — and my feet didn't complain. Not even once.
So what do I love about my Skechers GOwalk Evolution Ultra?
It is the most comfortable shoes –EVER! Soft, light, and bouncy. I am actually thinking about taking this to our Taiwan vacay in February because I'm absolutely sure there will be a lot of walking there.
It's versatile — you can pair it with anything pants, jeans, shorts, skirt.
It is reasonable priced at ₱3,590.00. So peanutbutter

♥

is also thinking of getting a pair .. para sa mahahaba naming lakwatsahan!
It is easy to clean. Dust gathered at the base and front end of the shoes after walking for a day and I just wiped it with a damp cloth and it was back to normal.
As per their website, the secret to Skechers GOwalk Evolution Ultra™ – Rapids' comfiness are the lightweight, responsive ULTRA GO™ cushioning and high-rebound ULTRA PILLARS™ for the ultimate in walking comfort. It also has Air Cooled Goga Mat™ insole system for comfort.
I love love love my Skechers GOwalk Evolution Ultra ♥. It's the softest, most comfortable shoes EVER.