Yeah, I know it's February and here I am sharing with you something that happened last November. Yes, mga mamsh, I know this means I can't keep up with life! It's busy, hectic, and a lot has been happening. But of course, I still have to make kwento because well, this is something that I want to immortalize on the www because it's something I'd like to look back to when Ykaie is a bit grown up.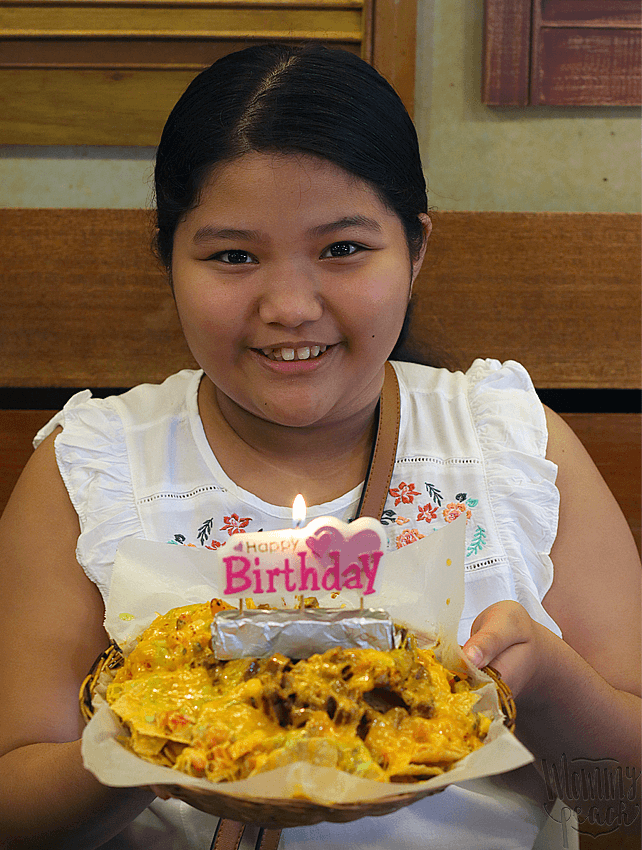 Ykaie loves buffets and we've celebrated more than one of her birthdays eating at Vikings and Four Seasons (See Ykaie's 10th and Ykaie's 7th). But last November on her 11th birthday, when I asked her where she wanted to celebrate her birthday, she told me she wanted to celebrate it at Silantro.
The reason was because she loved the BEEF NACHOS so much, she actually wanted to eat three servings of it. Takaw no? Pagbibigyan ko raw sya kasi birthday nya. 
And so she blew her candles on a birthday nacho, instead of a birthday cake.
(and she was tickled pink while she did it)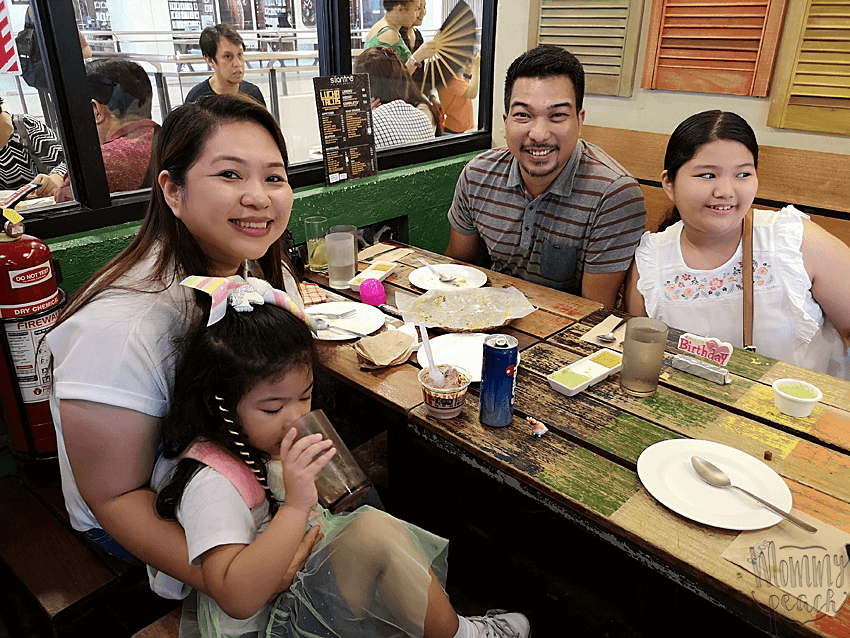 Aside from the Beef Nachos for YKaie and for everyone we also had these for appetizer: Dinamita and Papi Fritas.
And here's what everyone ordered: Grilled Pork Chops and I forgot if this was Silantro's Rib Fingers or what.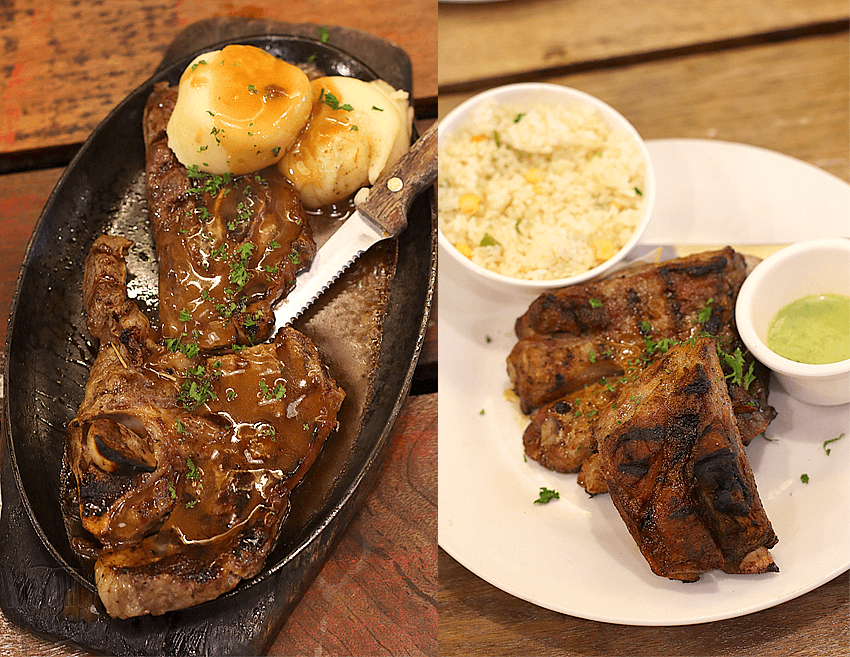 Lamb Chop and Baby Back Ribs
and a Grilled Mahi Mahi for me.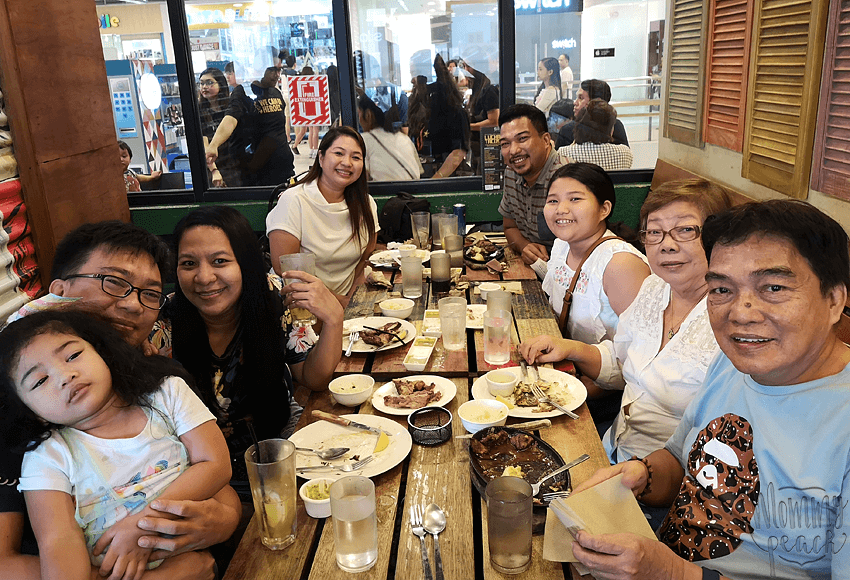 It was such a great birthday lunch….. Ykaie didn't get to finish three orders of Beef Nachos, though. I think she was able to finish 1 1/2 or two orders at most.
After lunch, we walked around U.P. Town Center and had a desserts of sorts.. kung ano makita — Mango Float Shake, Turkish Ice Cream, and Churros.
We were stuffed!