Twinkle is one super active and super kulit kid!
She loves playing and running around. She plays with her doll house, she jumps around the living room from sofa to sofa imagining the floor as lava (she learned this from ate Ykaie). Nagbubukas na ng fridge to look for her favorite yogurt drinks, chocolates, or ice drops. And I think she runs for the sake of running. She still drinks milk from the bottle but she also eats lots of cookies, "pagetti" and fried chicken. Oh, and she calls me "mommy, mommy, mooooommmy" 4,678,897 a day.
Because I work at home, I get to to be her playmate 24/7 and when I'm with Twinkle, I don't worry about anything — especially not about her diapers.
I used to think pare-pareho lang lahat ng diapers. So I used to buy the cheapest brand I could find but now I know better! Hindi laging sulit ang mura. I now believe it's much sulit to buy better quality diapers. We use Pampers!  Pampers is less lawlaw because it absorbs weewee from front to back and because of that there's less palit of diapers. Syempre dahil less palit more savings!
Pampers "Less Palit More Sulit" Challenge
To find out if it's really true, I did the "Less Palit More Sulit Challenge" from Pampers. Sa Day 1, we used only ordinary diapers and on Day 2, Pampers.
Tapos, bibilangin natin kung ilang diapers ang nagagamit per day, at kung makakasulit ka ba talaga dahil sa less lawlaw na Pampers…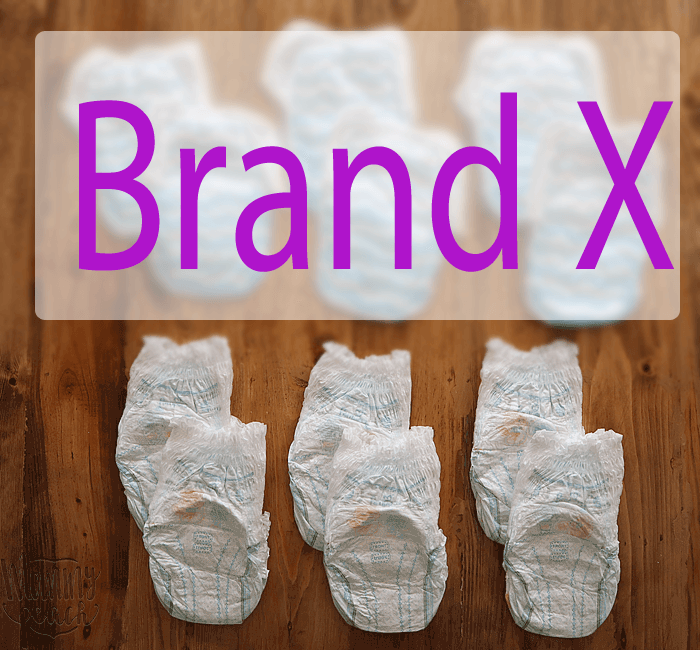 After Day 1, we were able to use 6 diapers. We changed diapers as soon as the diaper gets lawlaw. Alam nyo naman na hindi comfortable ang diaper kapag lawlaw na. Twinkle finds it uncomfortable to walk or play. Minsan nga she thinks she has poop because it's lawlaw  and wet and she tells me. I tell her wala naman.
On Day 2, we were able to use 4 Pampers.. because it's less lawlaw and it's drier, there's less palit of diapers. That means we saved 2 diapers! Think of how much you can save in a year if you're able to save 2 diapers per day. Ang laking tipid no?
But what I love about it is that Twinkle can move, play, and run hangga't gusto nya because she's at her most comfortable. Hindi kasi lawlaw and diaper nya. Kids learn as they play and I love na walang sagabal sa learning at development nya.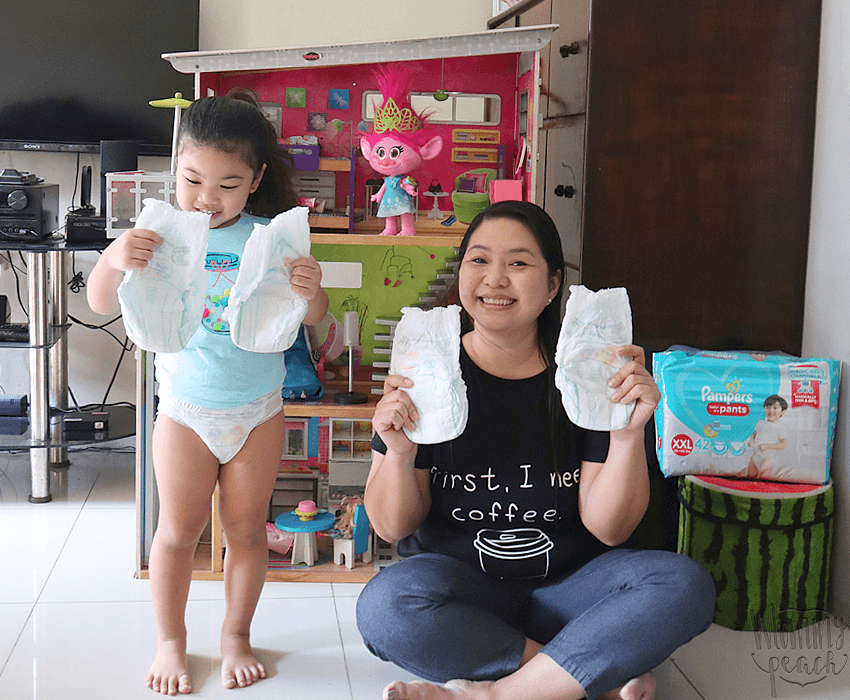 Mommies, do the Pampers "Less Palit, More Sulit" Challenge! To see is to believe, right?
And shop for Pampers in Waltermart!
For every purchase of Pampers, worth PHP500 in Waltermart, customer will get one raffle ticket. 15 winners will get 1 year supply of Pampers and 30 winners will get a Jollibee Kid's Party Package. Period is Feb 1 to Feb 28.