Watsons believes that "Look Good, Feel Great" is a full customer experience that starts when a person enters one of the leading health, beauty and wellness retailer's 700 plus stores in the Philippines.
Last year, Watsons launched Watsons Card, its loyalty program that aims to give its customers exclusives, discounts and deals and more value for money.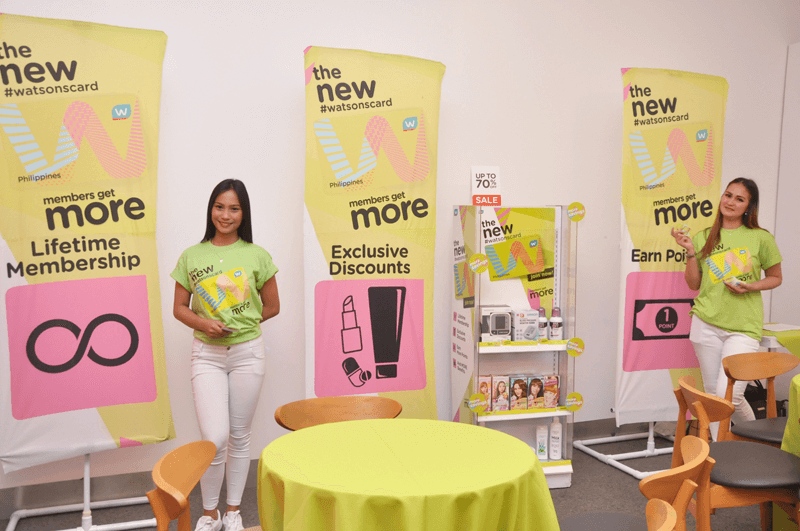 LIFETIME MEMBERSHIP
Pay a one-time membership fee of only Php 100 to be a lifetime Watsons Card member. This is one of the best thing about the Watsons Card. Unlike other reward cards, Watsons Card has no renewal fees!  Enjoy the Watsons Card for life!
EXCLUSIVE DISCOUNTS
Get exclusive member discounts on your favorite Watsons products and brands.  Members get more savings and the best offers!
EARN POINTS
Watsons Card holders earn points whenever they shop.  1 point is earned for every Php200 spent. You even earn more points when you shop online at www.watsons.com.ph.
2X POINTS ON WATSONS BRAND PRODUCTS
Shoppers get double points for all Watsons Brand products – from personal care to Watsons Generic medicines.
5X POINTS BIRTHDAY TREAT
You get 5 times points on your first transaction during your birthday month!
PAY USING POINTS
Every 1 point earned is equivalent to Php1. You can use your points to pay for your health and beauty purchases at Watsons!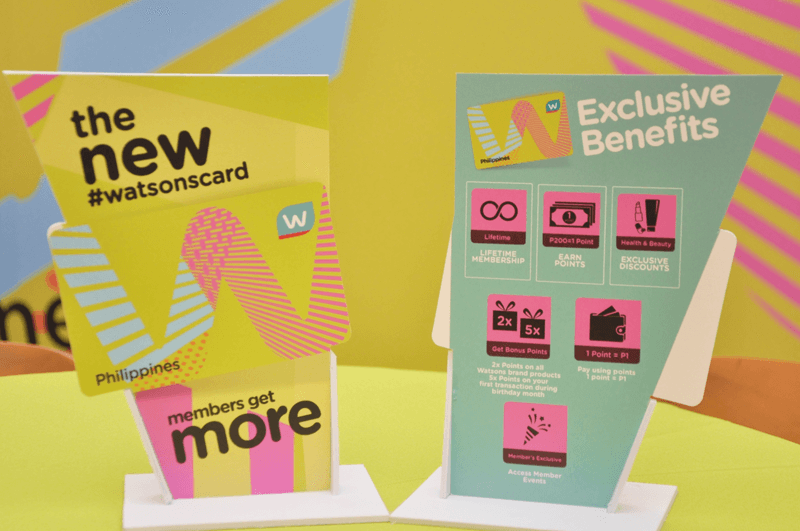 MORE MEMBER BENEFITS
Aside from shopping credits in the form of points, great deals, and discounts, Watsons Card members also get dibs on new products and invites to member only events like movie block screenings, trips, symposia and a lot more experiential events.
How to be a member? It's easy! You can go to any Watsons store in the Philippines, pay a one-time membership fee, fill out a short members registration form and start enjoying your exclusive member benefits!
Remember, at Watsons, Members Get More!