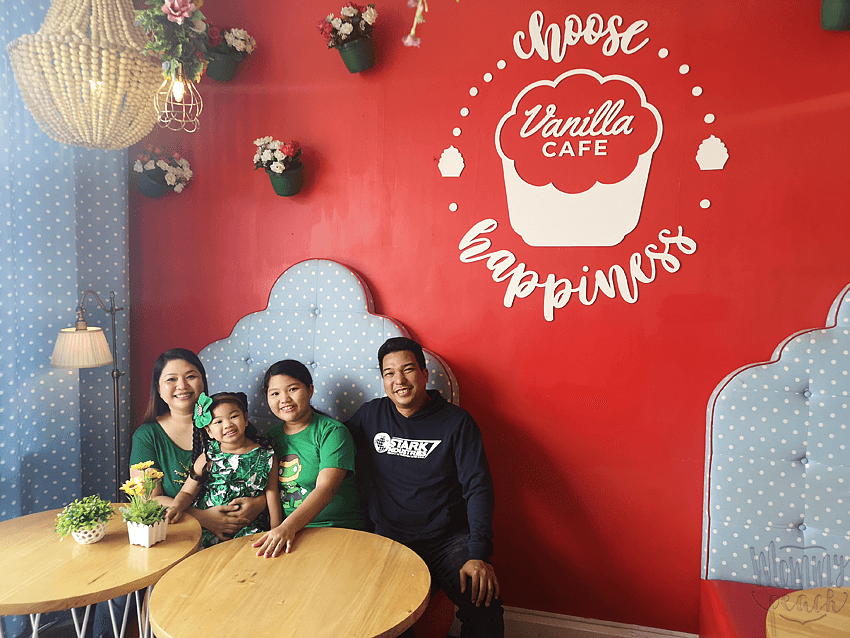 Classes was cancelled last Wednesday due to typhoon Falcon but because it wasn't raining and the day was looking a little bright, we decided to have lunch out. We've been wanting to try the buffet breakfast and buffet lunch for quite sometime now at Vanilla Cupcake Bakery because they have the cutest store and the cutest set-up. Plus, the restaurant isn't that far– and so we went.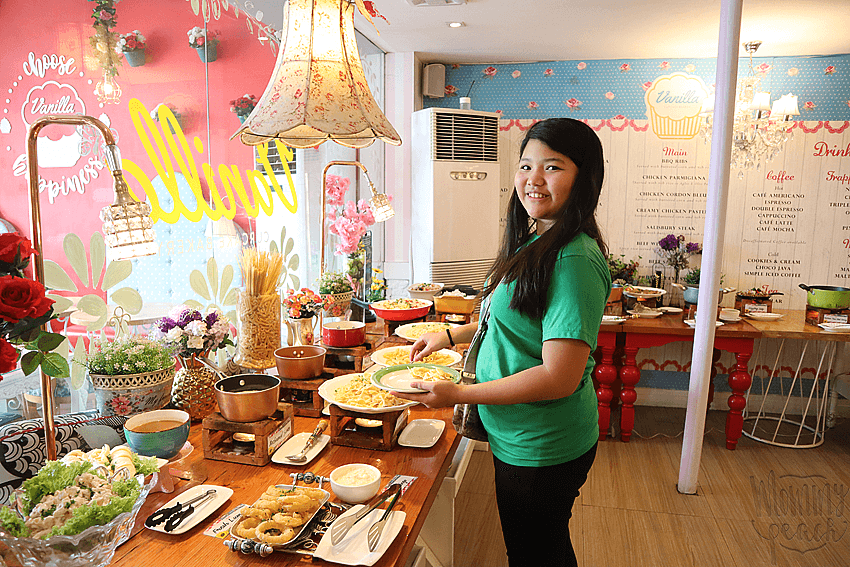 Vanilla Cupcake Bakery's buffet wasn't that big nor that extensive but there's quite a lot of food. There was variety and it wasn't that overwhelming that when you try to have a taste of everything on the table. The price of ₱358 per person is also quite reasonable. Ykaie's first stop was pasta.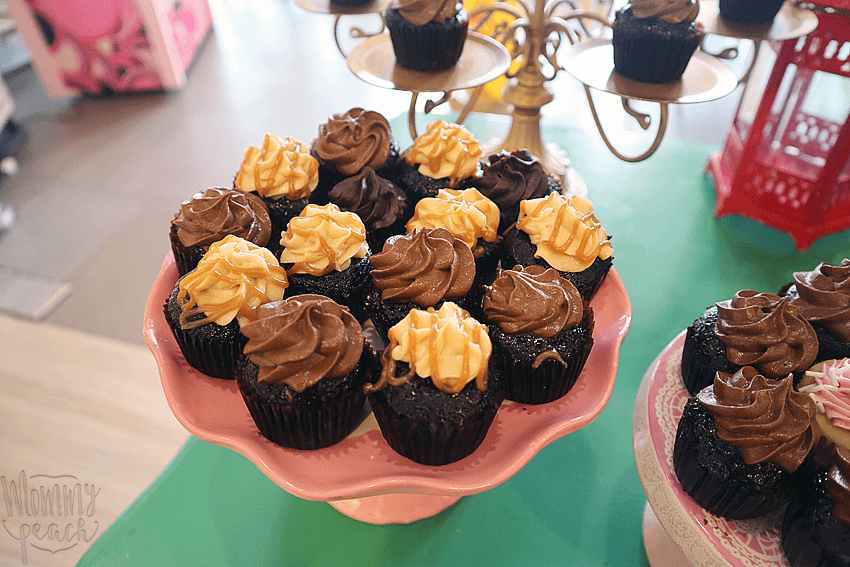 But for Twinkle, dessert comes first since the mini-cupcakes was the first on the buffet table.
This is their pasta selection. They have bowtie pasta, penne pasta, and of course spaghetti. As for the sauce, you can choose from bechamel, bolognese, and garlic aglio olio.
Soup of the day: Bulalo Soup, this is very tasty ha considering soup lang talaga sya… They also have an appetizer station and small salad station beside this.
For the rice, you can choose from Plain rice, Tinapa rice, and Bagoong rice.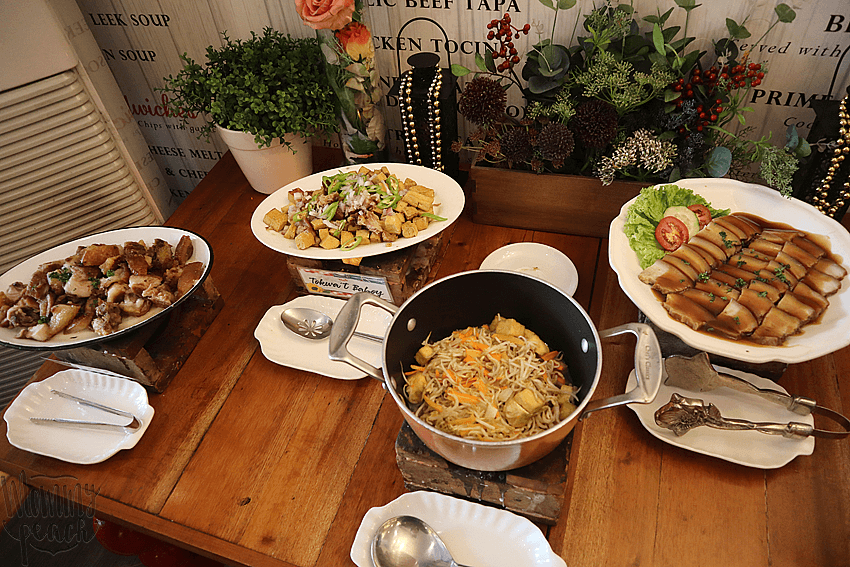 Viands: Bagnet, Tokwa't baboy, Tokwa and Togue, and sliced pork with sauce (sorry na, di ko to tinikman eh)
Tripe Kare-Kare with lots of veggies!
Chicken Curry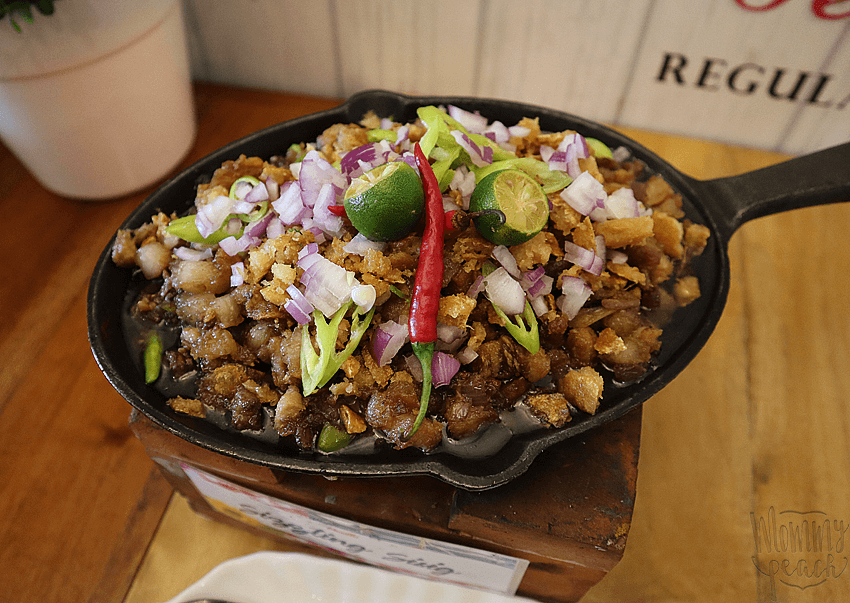 Super sarap and crunchy Pork Sisig
Drinks are: Sago't Gulaman, Dalandan Juice, and Detox Water.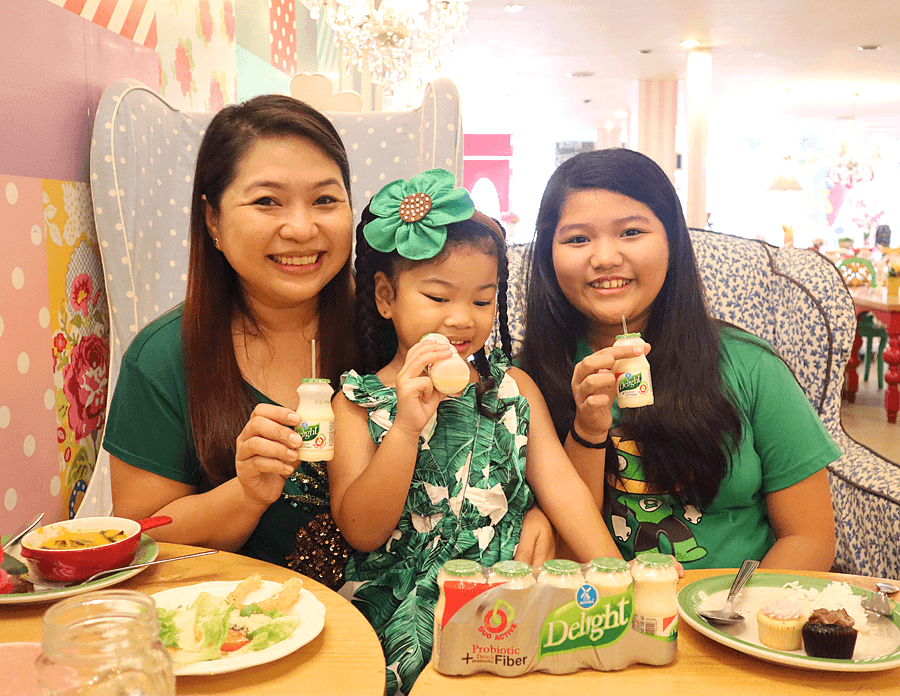 Grabe! We were so full. Good thing may baon kaming Dutch Mill Delight. We made sure to drink one after such a feast to keep our tummies in good condition.
Dutch Mill Delight contains the Duo Active combination of Probiotics and Prebiotic Fibers that helps rebalance our tummies and produce longer living good bacteria that helps our digestion work more efficiently. It also helps in reducing cholesterol… so okay lang mag-cheat day paminsan-minsan.. *wink*wink*. Diba, mommies?
Kayo, what did you do nung walang pasok ang kids last wednesday?