Let's face it; the best gifts you could ever give someone you love are more of a want than a need, as they simultaneously make us create and satisfy the wants that we probably weren't even aware of. The essentials and necessities present great gift ideas, but there are only so many ties and socks you can get for your loved one. For this reason, you should avoid the lame gifts, including clothes for the man who seemingly has everything. Below are some interesting gift ideas that are drool-worthy, fun, and practical stuff men really want. Keep reading!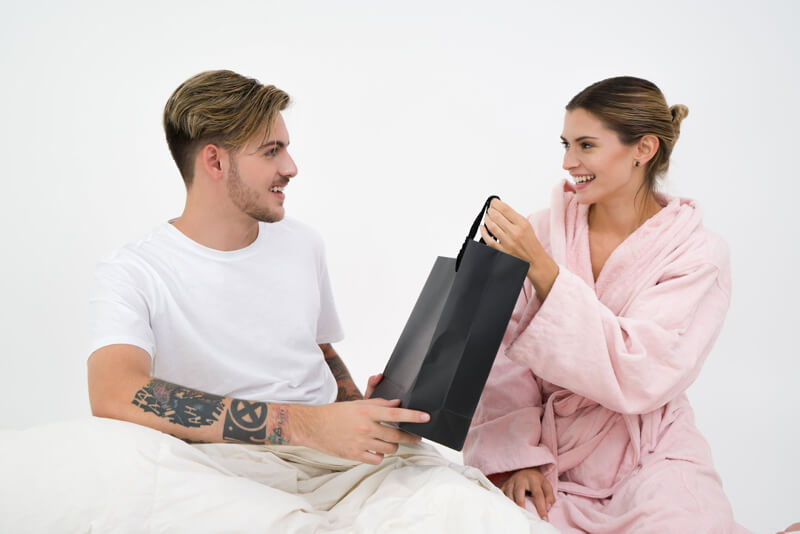 1.  Something to Inspire His Best Work
A desk diary that can be used as an appointment book and diary is a good idea. To make him even more excited about it, consider choosing one crafted using genuine calfskin leather, as this will make him feel and look like the powerful professional he is. While he can simply download and use an app to his smartphone, nothing matches penning down big ambitions, dreams, and appointments on paper.
2.  Grooming Kit : Best For Those Who Love Self-Care
Help support grooming habits of those you love, including your dad, husband, or brother, or best mate by providing a grooming kit. These kits contain all the essentials necessary to grow and maintain impeccable mustaches, beards, or facial hair designs they're yet to think of.
3.  Wireless Headphones
Let him enjoy all his favorite music in one of the most innovative ways by gifting him a classy pair of wireless Bluetooth headphones. The premium quality brands connect seamlessly to virtually all kinds of Bluetooth-enabled devices.
4.  Bacon Jerky
Consider getting him a cooler gift by giving him a bacon jerky to keep him happy on the trail or even as he exercises at the gym. The experts at Manly Man Co.®. say the stemless bacon rose bouquets come sealed fresh, thanks to the oxygen absorbers, meaning they last many months whey unopened. There's absolutely nothing that bacon gifts can't fix for the man in your life. These will simply blow his mind as well as his taste buds, thus making them a great gift for guys.
5.  Snackcrate for the Man Who Loves To Snack
Take his taste buds on a trip around the world by gifting him the monthly Snack Crate subscription service and he will never be without snacking goodies ever again. With this subscription, he will receive different types of snacks delivered to his door, depending on the specific package you choose for him.
6.  Ray-Ban Sunglasses
I am yet to meet a guy who does not like a cool pair of shades. Therefore, if you decide to get him sunglasses, then you should get nothing but the best and a pair of Ray-Bans will do the trick.
While it may seemingly look like it is so hard to shop for guys, putting some thought into the gift you present him makes the task much easier. Therefore, if you have no idea what to get the man in your life for your anniversary, his birthday, or any other occasion, you can get hints from the list above.