Most people will be familiar with that unpleasant, sharp, sour taste in the mouth and throat that denotes heartburn. This condition is often confused with acid reflux, and the two terms are frequently used interchangeably, but there is a distinction between the two. Acid reflux is when some of the stomach's contents travel back up the esophagus (the food pipe) whereas heartburn is the resultant unpleasant effect of this action. Acid reflux is quite a common complaint and usually nothing to worry about when it occurs occasionally. However, frequent bouts of acid reflux can indicate the presence of acid reflux disease. The medical term for this condition is Gastro-Esophageal Reflux Disease, also referred to GERD, which is an increasingly common complaint affecting 19 million people in the US according to this study. The condition is not regarded as being serious but, if left untreated, persistent acid reflux can cause damage to the lining of the esophagus.
Symptoms
Heartburn is probably the best-known symptom of acid reflux, but it is far from being the only one. Although acid reflux is usually pain-free, sufferers may experience some of the following symptoms to a greater or lesser degree:
Burning or heat sensations in the throat or chest
Difficulty in swallowing
Hot, sour or salty-tasting fluids at the back of the throat
Bloated feelings
Excessive burping
Nausea
Cramps
Bad breath
Hiccups
Less common is a feeling of pressure in the chest, which can be alarming and worrying for sufferers as it can be confused with heart problems.
Physical Causes
There are more than sixty types of sphincter muscles in the human body, and all perform pretty much the same purpose. They are basically valves designed to let material pass through and then close tightly afterward. The lower esophageal sphincter is located at the top of the stomach, and this ring of muscle opens to allow food through before constricting to prevent stomach contents and acids from pushing back up into the esophagus.
Acid reflux occurs when this sphincter muscle fails to operate correctly, and this can happen for several physical reasons:
Fried and greasy foods, whole milk dairy produce, and high-fat meat can relax the valve
Coffee, tea, carbonated and caffeine drinks, spicy foodstuffs, and alcohol stimulate the production of excess acid
Large meals, snacking before bedtime, and lying down after eating can all trigger acid reflux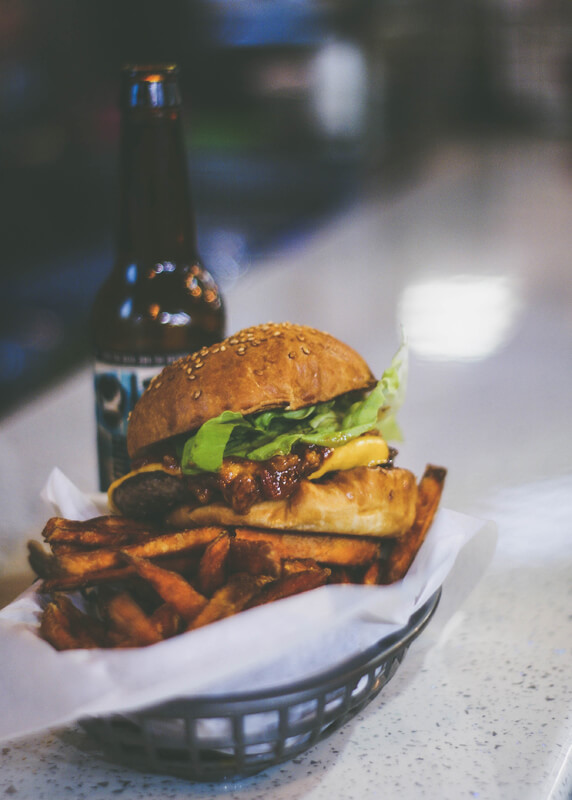 According to studies, being overweight also increases the likelihood of acid reflux because of additional pressure on the sphincter muscle, while some sufferers maintain the condition worsens when they are stressed. Smokers are slightly more prone to acid reflux, and the condition also affects a significant percentage of pregnant women.
Medical Causes
Certain foods and drinks are almost always the root cause of acid reflux, but there are also medical reasons. Chief among these are:
Weakened esophageal sphincter muscle allowing acids to return through the valve
Overproduction of stomach acids due to illness or possible ulcers
Hiatus hernia which pushes part of the stomach into the chest
Pain relief medications like ibuprofen and some muscle relaxants and blood pressure prescriptions can also trigger acid reflux
Acid Reflux Treatment
Treatment for acid reflux will vary depending upon the cause. If the condition is a rare occurrence, there are numerous medications and antacids available from your local or online pharmacy which offer quick relief. Recurring incidents may necessitate a change of diet and lifestyle to remedy the situation. Avoiding problem foods and drinks may be all that is required to reduce the frequency of the attacks, although it is unlikely to eliminate acid reflux entirely.
In severe cases, a doctor may have to run tests to determine the correct course of acid reflux treatment. These tests may be in the form of an endoscopy, acid probe test, x-ray or an esophageal manometry, which measures the muscle contractions and force exerted on the esophagus when swallowing.