Swimwear is always fun to shop for. As soon as the weather starts to change ad summer is approaching many of us head online to browse for the perfect bikini or bathing suit for lounging on the beach. When choosing swimwear this year, you might want to go one step further and look for ways to accessorize a swimsuit to make a statement. If you live in a hot place you'll likely spend a lot of time wearing swimsuits this summer, so it is always a good idea to style it up a bit. Here are some of our top tips for accessorizing and pimping your swimwear.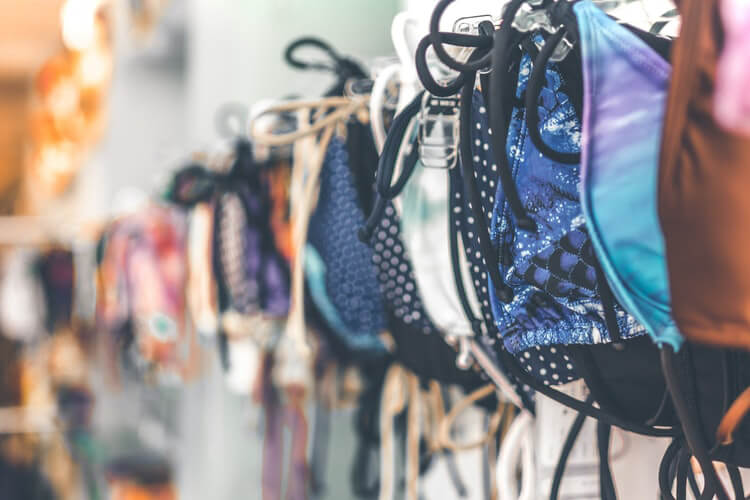 Small Things 
Before you think of anything else, the most effective way to accessorize a swimsuit is to add small items. Choosing accessories can be hard, but small jewels can be the perfect starting point. For example, if you have a v-neck style, choose a small necklace with a cute pendant for a simple look. Layer rings and bracelets on your hands for that boho-chic look that is always amazing in the summer. 
Turquoise
There are a lot of beautiful gemstones and precious stones to take advantage of in your wardrobe, but the best choice of all during the summer is turquoise. Turquoise is a bright blue precious stone that mimics crystal clear waters, and this is the perfect accessory to brighten up any Swimwear outfit. Use a turquoise necklace, ring, or earrings to make a bold statement and create a stunning summer look. 
Use Western Style 
If you are choosing to wear a crochet style swimsuit, one great way to show off some style is to add a western-style leather belt. A belt with tassels is like something straight out of the wild west however this stark contrast to a white crochet pattern will bring some class to your outfit. 
Go Big 
When wearing a swimsuit and looking summer-ready you also want to protect your eyes as well as your scalp from UV rays. To achieve this, choose a big swooping sun hat that covers your whole head and makes a bold statement. It will not only make for a pretty accessory but it will also make you look slightly mysterious. 
Best Foot Forward 
One amazing way to dress up any swimsuit and make it feel like an outfit is to wear heels. Of course, you won't want to do this when on the beach, but when laying by the pool some sexy heels can go a long way to elongate your legs and help provide a feminine and sexy figure. 
Hoops and Hat 
If you are wearing a simple swimsuit, with or without a sarong; a simple way to dress it up is with hoop earrings and a cute straw hat. The combination of gold hoops and a hat will make you look playful, and brings a wonderful accessory to the outfit as a whole. Pair the whole thing with a thick bangle and sandals for a beautiful look.