Arthritis refers to inflammation of the joints, and it affects millions of Americans every year. The most common types of arthritis are osteoarthritis (OA) and rheumatoid arthritis (RA), but there are over 100 different forms of the condition. While arthritis is a chronic condition, there are a variety of treatments for pain, including medicine, physical therapy, splints and weight loss.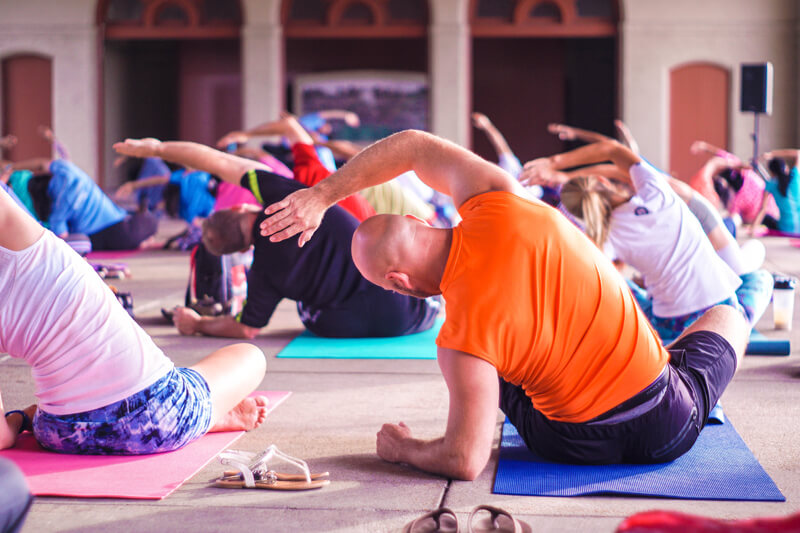 Whether your arthritis is caused by wear and tear (OA), an autoimmune disorder (RA) or something else, the main goal of treatment is the same: to reduce pain. Here are four ways your healthcare team may try to help you feel better:
1. Medication
There are numerous medications your doctor may prescribe to help relieve or mask your arthritic pain. He or she may suggest nonsteroidal anti-inflammatory drugs (NSAIDs) like Advil, analgesics like acetaminophen (Tylenol) or immunosuppressants such as prednisone or cortisone. There are also topical creams that can help reduce your sensitivity to pain signals from your achy joints.
For RA patients in particular, you may also be prescribed disease-modifying antirheumatic drugs (DMARDs) that can slow or halt the attack of your immune system on your joints. This includes medications like methotrexate and hydroxychloroquine.
2. Physical Therapy
For some types of arthritis, your doctor may recommend that you see a physical therapist. The exercises you learn from your physical therapist can help improve your range of motion while strengthening the muscles that surround and support your achy joints. This may put less strain on your joints and help you feel better.
3. Surgery
Sometimes, physical therapy and medication don't provide enough relief from arthritic pain. In such cases, doctors may recommend surgery. Three of the most common surgeries for arthritis are joint repair, joint replacement and joint fusion.
During a joint repair procedure, your surgeon may attempt to smooth or realign the surface of your affected joint. Usually, such surgery can be performed arthroscopically. A successful joint repair can help you enjoy more mobility while experiencing less pain.
During a joint replacement procedure, your surgeon will remove and replace your damaged joint with an artificial one. These procedures are very common when the affected joints are knees or hips.
Finally, during a joint fusion procedure, your surgeon will remove the ends of two bones that meet at your arthritic joint, fusing those ends together so they can heal cohesively.
4. Weight Loss and Exercise
If you are overweight or obese, your doctor may recommend losing weight. This will reduce the pressure and stress placed on your weight-bearing joints.
Your doctor may also recommend regular exercise to improve flexibility, although he or she may prefer you do lower-impact water sports over high-impact workouts like jumping rope or running.
While arthritis is painful and can last a lifetime, there's plenty you and your healthcare providers can do to help you feel better. Plus, new interventions and treatments for arthritis are always in the works, including promising research on klotho therapy, which may prevent the onset of osteoarthritis.
If you have questions about your arthritis treatment or are not satisfied with your pain management plan, don't be afraid to talk to your doctor.