The saying "Ni Ayaw Padapuan sa Lamok" is one of the kasabihan you get to know once you become a parent. That's was one of the things I made sure when I gave birth to Ykaie (11 years ago). Aside from mosquito nets, we started using electric mosquito killers in our bedroom in my parents' house and we usually put it under her crib to keep her from mosquitoes.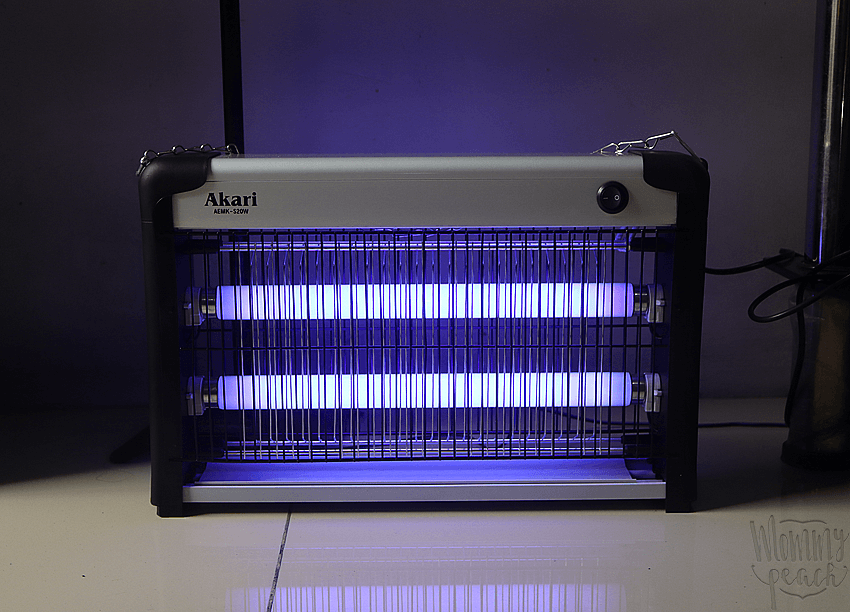 Another reason is because my husband, peanutbutter♥ is like a mosquito magnet. Mosquitoes follow him everywhere. We took that electric mosquito killer when we moved into our new home five years ago pero nasira na sya. We didn't immediately buy a new one but we resorted to other methods like insect killer spray, lotions, mosquito nets or kulambo. The problem with the insect killer spray is that we can only use it on a certain place at home when it's not being used. For example, we spray in the bedroom during day time when we are not there and in the kitchen and living room during night time naman kapag matutulog na kami to avoid inhaling it.
Lotions are effective but it's  more of personal use and you have to apply it a couple of times a day. As for the kulambo, well, ayoko talaga ng kulambo… heehee
This prompted us to buy a new one and it's an Akari Mosquito Killer, this time. We found it more effective if we combine the insect killer spray, the lotion, and the electric mosquito killer. The electric mosquito killer kasi provides protection to a larger area which offers protection to more individuals — the whole family.
It's really scary to contract a mosquito-borne disease because it is deadly. I actually got more scared of it when the Department of Health declared a national Dengue epidemic due to the alarming number of cases that exceeded the epidemic alert thresholds. A total of 271,480 cases were reported nationwide from January 1 to August 31, 2019 which is 95% higher than the same periods last year.
AKARI MOSQUITO KILLERS
The Akari Mosquito Killers are heavy duty. It attracts both flies and mosquito with it's UV rays and upon contact zaps them by an electric grid up to 2200 volts.
It comes in both horizontal and vertical orientation. If you'd like to save space, the vertical mosquito killer is perfect because it's 360 degree opening means it can attract mosquitoes from all angles.
What's nice about both of these is that the UV lamp is replaceable and it's very easy to do as well. Coverage is up to 300sq/ft and working life is up to 15,000 hours.
AKARI MOSQUITO TRAPPER & MOSQUITO BULB
The Akari Mosquito Trapper lures and sucks flies and mossquitoes with its vacuum feature and traps them inside instead of zapping them. It's detachable tray is designed for easy cleaning. Since it doesn't zap, this device is quiet and perfect in the bedroom or commercial establishments.
Akari Mosquito Bulb is the latest addition to the Akari family and potentially, this is the future of  electric mosquito killers. It functions both as a normal bulb and a mosquito killer and will work with a normal light bulb receptacle and switch. Dual purpose = saving.
AKARI 20W ELECTRIC MOSQUITO KILLER (AEMK – S20W)
Meet the latest addition to our family. Yes, dalawa na ang electric mosquito killer namin, yeey!
What I Love About it
It has a coverage of 60sqm
It has two 10w UV lamp power
It has a 1400 zapping voltage
It has a removable tray for easy cleaning
The UV lamps are replaceable, no need to buy a new one kapag napundi na.
There's a cleaning brush included for cleaning the zapping grid and a hanging chain should you wish to hang it.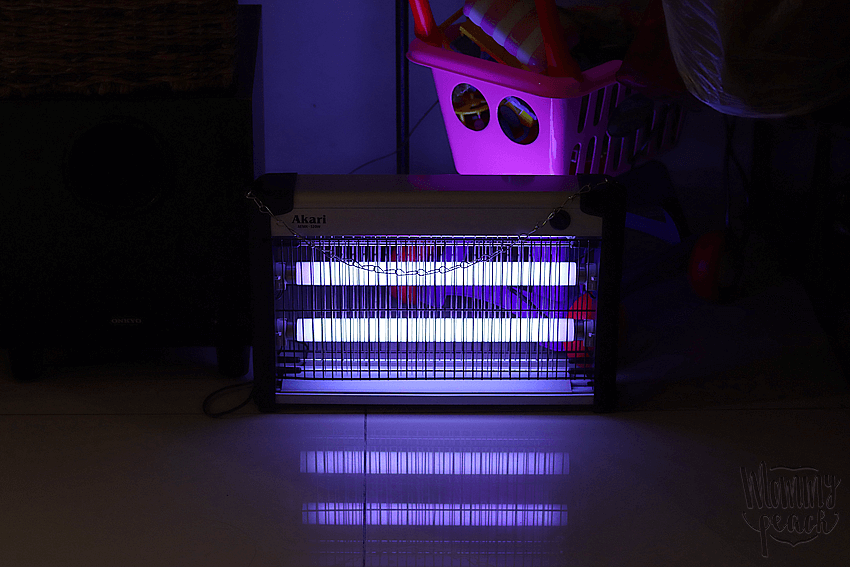 So far, our Akari Mosquito Killers keeps our family safe from mosquitoes. Minsan marinig mo na lang na may zinazap sila kahit na feeling mo wala naman mosquito sa paligid. Makikita mo na lang mamaya ang dami ng patay na mosquitoes na tray.
Should you want to check Akari's other products, you may do so on their website: www.akari.com.ph
And should you want to buy one, you may check out their online stores:
To keep updated folow them here: