One of the nearest grocery here at home is Robinsons Town Mall in Malabon. This is my usual go to place when I need a quick grocery run… which is a lot more often than when I need to do lots of groceries. Since it's the holidays, there was a need to go to the supermarket more than usual. Alam nyo naman, there are lots of get-togethers and reunions, thus, more potlucks. Plus, Ykaie's Christmas party pa.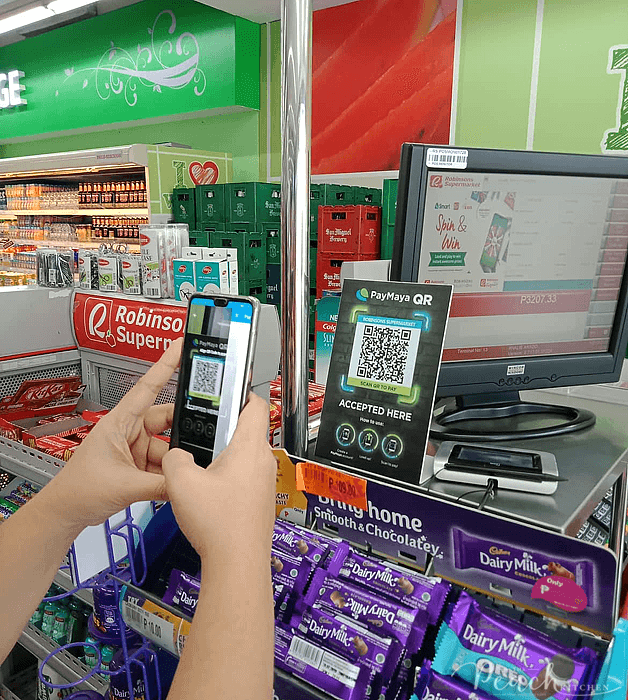 As usual, I paid my grocery bills through PayMaya. Cashless shopping is very convenient kasi, no need to fumble inside my bag for my wallet or my card. I just #ScanToPay.
You know what I discovered? You can now get a ₱100 cashback for at least ₱500 purchase and you can get this once a week! This is on top of the usual 1%, 10%, 100% cashback we usually get when we #ScanToPay
with PayMaya. Ang galing no? Imagine for every ₱500 you spend, you get back ₱100 + your random
cashback. Parang ang saya mag-grocery lagi pag ganito.
Not only that, you can also earn an e-raffle entry for every transaction worth ₱100, for a chance to win a 1-minute shopping spree.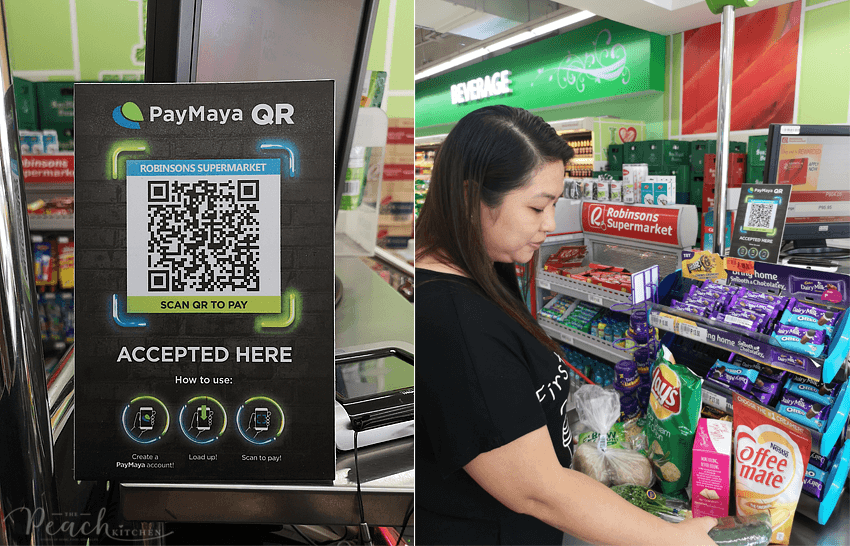 Here are the Promo Mechanics: 
Promo period is from October 21 to December 31, 2019. Promo is EXTENDED until January 31, 2020, as approved by DTI-FTEB.
This promo is open to all PayMaya users who will scan-to-pay with PayMaya at participating Robinsons Supermarket stores.
To avail of the ₱100 cashback, users must scan-to-pay at least ₱500 at Robinsons Supermarket.
Users can avail of the ₱100 cashback once per week. The maximum cashback each user can earn during the promo period is ₱1,500.
Qualified users will receive their cashback anytime after their valid transaction to up to fourteen (14) business days after the promo period.
For each qualified PayMaya QR transaction made during the promo period, users will also earn back any of the following:
**1% of the total qualified transaction, maximum of ₱1,000
** 10% of the total qualified transaction, maximum of ₱1,000
**100% of the total qualified transaction, maximum of ₱1,000.
Qualified users can also earn one (1) e-raffle entry for every transaction worth P100, for a chance to win a 1-minute shopping spree where they can get up to P10,000- worth of groceries at Robinsons Supermarket.
More details about the promo here: https://www.paymaya.com/deals/robinsons
Let's #ScanToPay now with PayMaya at Robinsons Supermarket and other participating stores so we can get more cashback.
Paying using PayMaya talaga is so much better than paying with cash. Biruin mo, just by paying for my groceries, I received cashbacks na, I also get a chance to win a grocery shopping spree! Kaya now is the best time to have your own PayMaya account. If you don't have one yet, download the PayMaya app now and use my code: PEACHYPAYMAYA to get P50 in your account.
For more sulit promos, just visit paymaya.com/deals.
Aways remember, basta grocery shopping, don't pay cash. PayMaya!