Our new normal is one that will probably determine the way we will live forever. COVID-19 has forced us to look at the way we behaved and how it all relates to our health. We may have lost many things during this time but we also gained awareness about taking more care of ourselves and our families. As we make wellness a new way of life, we can count on Watsons to be with us every step of the way.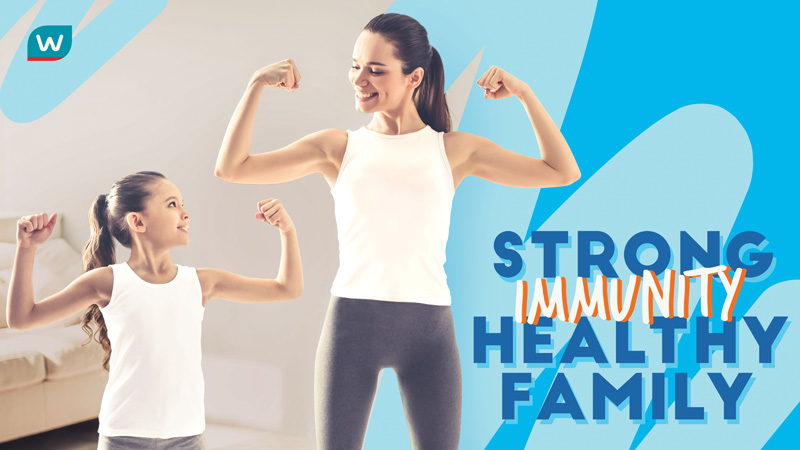 Here are a few recommendations from Watsons on keeping your immunity strong and your family healthy:
Be Active
Busy moms like me always found excuses to not exercise. Now I realize that there should be no excuses. Exercise doesn't mean you need to go to the gym every day. Thirty minutes a day for five days in a week is a reasonable time that we can spare for physical activity. Walking, cleaning the house, jumping rope and even using a bunot to polish the floors can be your form of exercise. When I get lazy, I always bear in mind that exercise promotes a positive outlook and attitude, boosts energy level and helps you strengthen your immune system.
Eat Right
In our household, food is love. I've always made sure that the family eats food that are rich in nutrients. Since ECQ, we have been trying to stay even healthier by eating more servings of fruits and vegetables. I've been going for more antioxidant-rich foods like eggplants, grapes, carrots, camote and squash. Kids love these. What I also do is add more onions and garlic to dishes. I also drink a lot of Nutrabliss by Watsons Tea. When I cook, I always make sure that the food looks good, tastes good and is nutritious.
Get Quality Sleep
Sleeping eight hours a day was a dream pre-ECQ and now, I realize that we are able to do it. Adequate and good quality sleep results in a stronger immune system. There is something about sleeping well that makes you wake up with a clear head in the morning. Sleeping also heals our body, helps us stay alert and improves our mood.
Take Vitamins Regularly
Vitamins are important because they keep us healthy by making up what is lacking in our diets. Vitamin C, for instance, helps the immune system ward off colds and the flu. Vitamins help the body fight infections. They also help strengthen the immune system. For example, studies have shown that drinking Vitamin C can reduce the severity of respiratory infection symptoms and shorten their duration.  Our family's favorite is Watsons Generics Ascorbic Acid. We also take Conzace Soft Gel, which is rich in Zinc, Vit. A, C and E to help boost immunity and promotes healthy hair and skin. Myra E 400IU is also rich in Vitamin E that helps fight cell damage. For kids, Growee Syrup and Cherifer PGM with Zinc capsules support height growth and help the body become stronger. Supplements are a great way to give your health an extra boost. Being outdoors could mean exposure to environmental factors that may cause damage to our skin and body.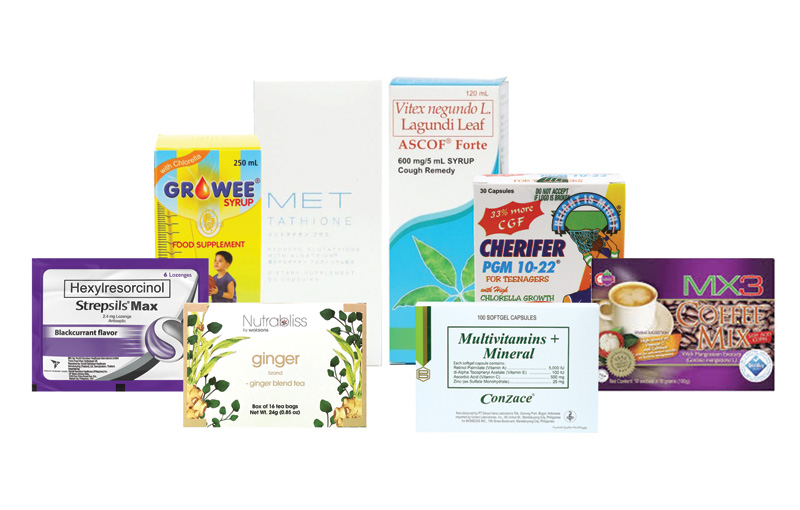 I like supplements such as MET Tathione, NU Essence Collagen and Organique Acai Juice and those that harness the power of natural ingredients such as MX3 capsules and Watsons Generics Malunggay + Mangosteen. At home, I always have Ascof Forte Syrup, Strepsils and Prosource Extra Virgin Coconut Oil for health issues and concerns. Also very important is Biogenic Ethyl Alcohol. Watsons continues to provide your family's health essentials in any of its stores nationwide. You can also order online at watsons.com.ph or call selected branches to have your orders
delivered.
For contact details of branches near you, you can check out this list: https://bit.ly/2YMTCT1.
When you shop, use your Watsons Card to earn points and get a chance to win a UV Care Deluxe Germ Terminator, Super Power UV Vacuum or Smart Robot UV Vacuum with a minimum purchase of Php500 on select health items. Promo runs until June 24, 2020. For more updates, you can also follow their social media pages on Facebook and
Instagram at @watsonsph. Stay safe and healthy!