When traveling there is often a whole lot of thought and planning that goes into packing for your holiday. You need to think about what you'll need when you're gone, how to pack the items in the smartest space-saving way, and of course which items are important enough to go in the carry-on bag that you keep with you. You just never know when you may be the person whose luggage has been lost by the airline, so it doesn't hurt to have your essentials in your carry-on bag.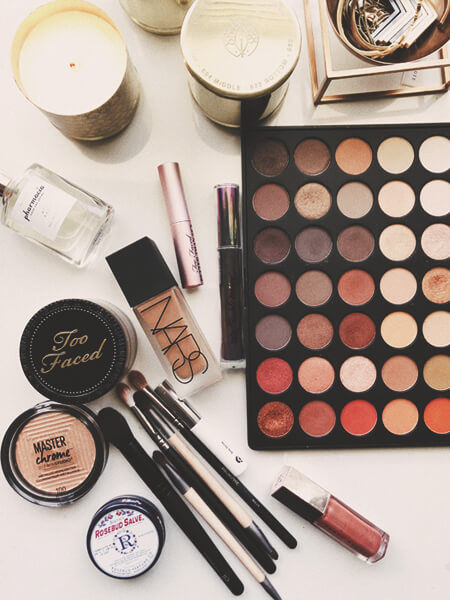 With that in mind we've made a list of four travel friendly beauty products to pack in your carry-on bag. These will ensure you've got the essentials on hand.
A Hydrating Lip Balm
Not only is lip balm an essential item on a daily basis, but air travel can prove to be especially drying to your lips. Having the lip balm accessible to you in your carry-on means you can reapply as necessary during the flight. You may even want to choose a tinted lip balm as it will double as a lipstick and give a little color to your face.
Lightweight Moisturizer
A lightweight, quick absorbing hand cream is another beauty must-have. Just be sure you purchase one in a travel sized container so it will be allowed in your carry-on bag. You may even want to choose a facial moisturizer that can double as a hand cream, allowing you to use it all over.
Travel Sized Concealer
It's not likely you're going to sit in your seat and apply a full face of makeup, but with that said there are some products that can just provide you with a fresher look as you disembark the plane. A travel sized concealer can help to disguise any under eye darkness, cover blemishes, and even work to cancel out veins and redness on eyelids.
It can be gently patted in with your fingertips, no need for any special tools or brushes.
Cream Bronzer for Glow
And if you want to walk off the plane with the ultimate glow, cream bronzer is the product to reach for. Again you can find a travel sized option and simply apply it with your fingers. Simple, quick, and provides fabulous results. Cream bronzer can even be applied to eyelids and lips for that bronzed all over glow.
Opt for a Carry-On that Doubles as a Purse
Now, if you want to get really smart about packing light and saving space, you can also pick up an oversized purse that will double as your carry-on during transit and then your purse once you arrive. A great and trendy option is a Jacquemus bag from the range stocked at SSENSE. They offer up a wide selection of Jacquemus bags that can work with any wardrobe and vacation style. You may want to pick one with pockets and compartments, allowing for better organization of your carry-on bag. You can order online and have the bag sent right to your doorstep.
Travel Prepared and Looking Fashionable
By packing each of these beauty products in your carry-on bag you'll be traveling prepared and looking fashionable.