When going on a family vacation it can often be a lot more difficult to decide where to go in comparison to if you were going away as a couple or with friends. After all, you need to find somewhere that caters to everyone and that is also suitable for children too. 
There are lots of destinations in Europe these days that are filled to the brim with partygoers and, therefore, are a bad choice for kids. Most Americans want to visit Europe at one point, but as it can be a big trip, it is important to choose your destinations with care.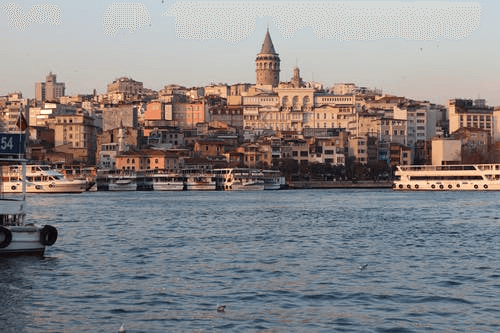 Nevertheless, there is one destination which provides the ideal solution, and this is Turkey. Lots of families are choosing to rent vacation villas in Turkey for their summer vacation and if you read on then you will discover exactly why this is the case. After all, vacations in Turkey offer cost efficiency, beautiful beaches, convenience, and more…
A great blend between the old and the new
There is a lot to love about Turkey. The reason it has become such a popular vacation destination is because it provides the perfect blend between the old and the new. The destination still boasts an authentic and traditional quality to it which is evident in all aspects; the culture, the attractions, and the people. Yet, at the same time, Turkey is also an up and coming country. It is embracing the modern world we live in today and therefore it is a lively and vibrant place to go to as well. the mixture of both components offers the ideal blend and therefore generates a great vacation destination as a result.
Turkey offers a lot of value; it's an affordable choice
This is not the only reason why vacation villas in Turkey are recommended for those looking to take a family vacation. When going on vacation is a family you want to find somewhere that is cheap and convenient. After all, there is likely to be a substantial number of you going away and therefore these qualities are important. With regards to cost, Turkey is well-known as being somewhere that is cost efficient. You won't spend as much money whilst on vacation there as you would in other European destinations. Not only this, but the accommodation and the travel are reasonably priced too. In fact, this leads nicely onto the next point – convenience. Turkey has many airports and there are a lot of flights running. Most airports travel to Turkey, and thus this will not be a hurdle either. Convenient travel is an important factor for many, especially those who have children.
Luxurious holiday villas to enhance your stay
One of the great things about turkey is the array of villas they have. Instead of staying in a hotel you will be able to rent spacious and luxurious vacation villas in Turkey. This is something most people love. At the end of the day nobody wants to be crammed inside a hotel room whilst they are on vacation, especially whilst in a hot country. You and your family will have the perfect base for a fantastic trip away. You will be able to laze by the pool on the days that you can't be bothered to take a trip to the gorgeous golden sands. In fact, the beaches are worth a mention alone. Turkey boasts lots of fantastic beaches, including; Kaputas, Amos, Butterfly Valley, Ovabuku, Cirali, and Hisaronu Bay. These offer a great place for a family day out. So, you will definitely want to get a good pair of sunglasses, and the biggest selection is online, so you should have no trouble finding the perfect pair for you.
A lot of people are actually investing in Turkey
Apartments and villas for sale in Turkey are definitely worth considering if you want to purchase a property abroad. This is something more and more people in the US are doing – buying a second home overseas and renting it out while they are no there in order to make a nice profit. But, why Turkey?
There are many reasons why you should consider property for sale in Turkey. The country itself is beautiful, offering stunning beaches, a rich history, plenty of culture, lots of things to see and do, and a warm Mediterranean climate. One of the things that sets Turkey apart from other popular investment spots in Europe, such as Spain, Cyprus, and France, is that it is still affordable to purchase property. Prices may have gone up in the past few years, but they are still cheap when compared with the rest of Europe. 
The cost of living is also relatively cheap in Turkey, which means you can have a high standard of living without having to work excessively if you are planning to relocate. The standard of properties in Turkey has improved drastically over the past few years, and most new real estate developments are constructed to meet European building regulations and standards. The locals here are also extremely friendly and welcoming, and the vast majority of them do speak English. And, of course, you have the delicious local cuisine to enjoy too! What is not to love?
Uzumlu – A place of beauty in Turkey
Whether looking for a holiday spot or an investment opportunity, villas in Uzumlu are ideal if you appreciate beautiful scenery and natural beautiful. This is undoubtedly one of the most picturesque parts of Turkey. 
The name 'Uzumlu' comes from the word 'uzum', which means grapevines. This is no coincidence, as there are an enormous amount of grapevines that grow in the area. If you are someone who is looking for a relaxing and quiet style of country living, Uzumlu is ideal. This is a place that is surrounded by rolling fields that are filled with pine forests, olive groves, as well as citrus and grape groves. 
Nevertheless, you are not situated too far out, as you can easily take a trip to the coast, meaning you are never too far away from the action. In fact, this village is a mere 15km from Fethiye. It is also a place that is renowned for its local wine making, so you will definitely have to give it a try. 
When looking for villas for sale in Turkey, most people who purchase in this area do so because they intend to relocate or use it as a second vacation home. They are drawn in by the outstanding country vistas and they love the locally grown produce and the peaceful way of life. 
There is no denying that this place has a unique character, and if you do not like the commercialised nature of vacation resorts, Uzumlu is ideal. You will also get a lot more for your money here when buying or renting a villa. It often provides a quiet base for holiday-goers so they can explore Turkey at their own pace. 
What about Kalkan?
Villas for sale in Kalkan are popular amongst Britons especially, and that is no understatement. There is no one singular reason why this is the case; it is not the most affordable part of Turkey and it's not the most glamorous either. It's a combination of things that make Kalkan popular, including the fact that it is not commercialised, like Fethiye or Bodrum.
Kalkan is a small and friendly town, with a lovely community feel. There are a lot of high-standard restaurants and the town is not too far from the airport, yet this has not destroyed the delightful atmosphere of the place. There is also plenty of natural beauty for people to feast their eyes on. There aren't great beaches in Kalkan, but it only takes a short drive for you to find some gorgeous ones, such as Patara and Kaputas. Because of this, a lot of people would say that Kalkan is perfectly placed for those seeking villas for sale in Turkey with the purpose of moving there or those looking for a quiet and affordable vacation base. 
You get the benefit of a relatively quiet and peaceful location, yet you're not too far from tourist attractions and beautiful beaches. Nevertheless, it is also a good option for investment too, as a lot of people prefer to stay in villas instead of hotels here. Therefore, you can make gross yields in excess of 10 per cent in some of the best-located villas, although four to six per cent is more typical.  There are a lot of good deals in this area too, as property prices have dropped in response to land prices increasing.
There is nothing more special than creating memories with the ones that you love. Going on a family vacation provides an excellent way of doing so. After all, you get to enjoy a new and exciting destination with your nearest and dearest. The only issue is when it comes to deciding where to go. You need to make sure the place is family-friendly. Nevertheless, as you can see through reading this article, staying in one of the vacation villas in Turkey is a great suggestion.