I am so proud of myself for being such a positive person– it's something I got from my tatay. I believe that through every dark cloud of despair there would always be a silver lining and I would always look for it in every situation so as not to dwell on its negative side.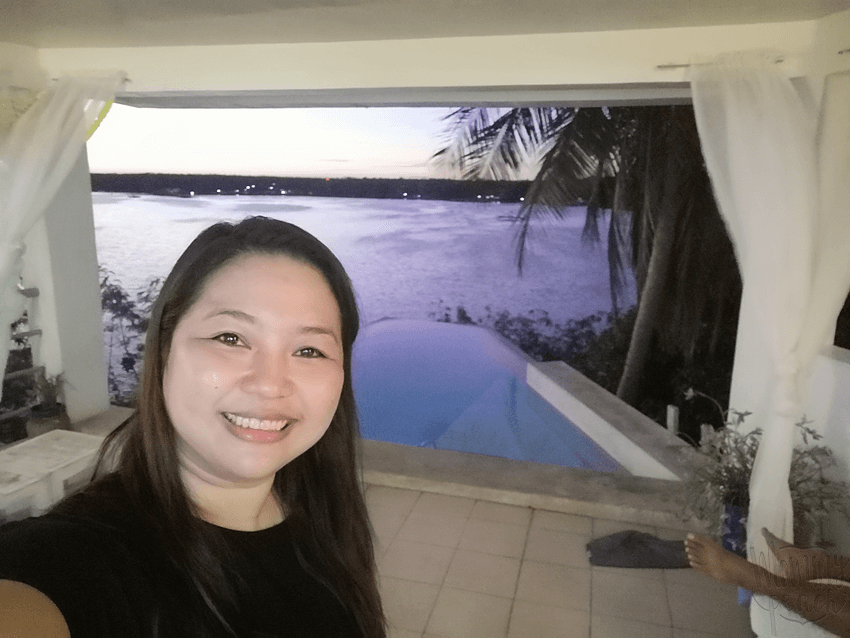 But two weeks ago, I was feeling so down and depressed because of everything that's happening in the country. I felt so helpless. Araw-araw akong may anxiety attacks and I couldn't sleep. I would always wake up around 1am – 3am tapos hindi na makatulog… there was that feeling of uncertainty again…and of hopelessness.
So I decided to give everything a rest. I stopped listening to the news every morning at namahinga rin ako sa social media. Hindi muna ako nag-scroll sa facebook, nag-post sa Instagram, I didn't even take photos of food — which usually makes me feel better, btw.
After about five days, I felt a bit better and I felt a tinge of hope that somehow everything would be alright later, if not sooner.
LAW OF ATTRACTION
I have always believed in the Law of Attraction and practice it everyday. Alam na natin that energy ebbs and flows. So whatever energy we have outside or near us can greatly influence our energy state. Kung ang postive energy ay nakakahawa, so is negative energy.
Negativity Blocks the Blessings in your life.
Disconnection from negativity can bless your life.
If you have a lot of negative energy in you, it could greatly affect the blessings in your life that you are trying to attract. So what you need to do is to disconnect from it, right? Disconnect physically and emotionally.
WHAT ARE THE SIGNS THAT YOU NEED TO CLEAR NEGATIVE ENERGY IN YOUR LIFE?
You're always angry – When you feel that you're always angry whatever the situation is. Anger is very unhealthy and sometimes it takes over all the other emotions. You have to minimize it or better yet eliminate it completely.
Feelings of anxiety or depression.
Constant complaining – people complain as a way of venting out their emotion. They feel like it's their way of letting out what they feel inside to feel better. But if you do it more often than you should then it's something that needs addressing.
That feeling that you need to be alone – I always feel this when I'm depressed. I try to avoid nteraction with other people and isolate myself.
WHAT I DID TO CLEAR THE NEGATIVE ENERGY AND IMPROVE MY MOOD
I PRAYED – I found this prayer to clear not only my energy but the energy of our home.
A Prayer to Clear Your Home's Energy
Dear God,
Please send extra angels to my home, and clear away all energy of fear, uncertainty, sadness or anger.
Thank you for infusing my home with your pure loving energy
so that everyone who enters the house is filled with joy.
I STARTED DECLUTTERING – I let go and threw away some of the things that I've been keeping just because "I might use it someday" but hasn't been used for years. A clean, orderly space feels light and bright and order is restored.
I STARTED A GRATITUDE PRACTICE – I started a gratitude journal before and I tend to write down whatever I'm grateful for each week but I got busy and forgot all about it. This time, I just do it in the morning. I give thanks to God to all the things I am grateful for at that moment.
I STOPPED MYSELF FROM WORRYING – overthinking things tend to get the best of me and putt me down. So I just stopped and seized every moment.
I COOKED – cooking relaxes me, so that's what I did and then we ate everything without it being photographed and posted on social media.
I FOCUSED ON WHAT TRULY MATTERS TO ME – which is my family. I bonded with Twinkle and Ykaie all day, everyday that five days that I didn't do anything.
I STARTED EXERCISING AGAIN – working out helps me clear my head and shed negative energy…plus endorphins 🙂
Today, I can say that my mood has improved tremendously and I can look at things positively again. I'm crossing my fingers and hoping I won't get affected with too much worries and negativity.
Kayo, kamusta kayo mga inay?