Online Distance Learning (ODL) has started for Twinkle a couple of weeks ago. Everybody is still adjusting to this new way of schooling and learning. Because she is on a Pre-Kinder level (or Kinder 1), I am beside her and I guide her during her online class. Online classes are much shorter than regular classes. Her teachers give activities and assignments for her to do after the online class. I think this is to keep their everyday lessons in a smooth and regular flow.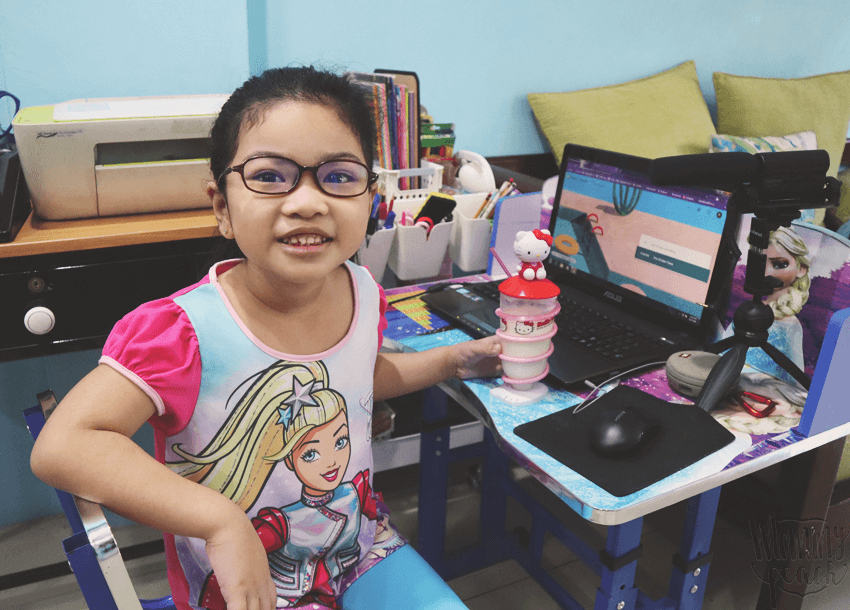 Of course, I double as her teacher at home as I continue the discussions and lessons for the day through the activities. I admit this is all new to me — and to Twinkle because she's been to a playschool before.
Kailangan talaga ng Panalo Parenting to get through this new way of schooling. I have to make sure that Twinkle gets proper nutrition to support her development and to keep her immune system strong.
So I plan and prepare nutrient-packed meals everyday. Among Twinkle's favorites are fried chicken, Chicken Tinola, Fried fish, and Pork Sinigang. She also eats a lot of fruits like apple, oranges, and mango. Kaya lang diba, no matter how much we plan and prepare, sometimes our kids don't eat as much? Or sometimes they have moods that they want this vegetable so much one day and then ayaw naman nila the next day.
So to supplement these nutritious and delicious food, I give her Vitaminized Lactum 3+ daily to help strengthen her immunity. She likes drinking it in her favorite Hello Kitty Tumbler.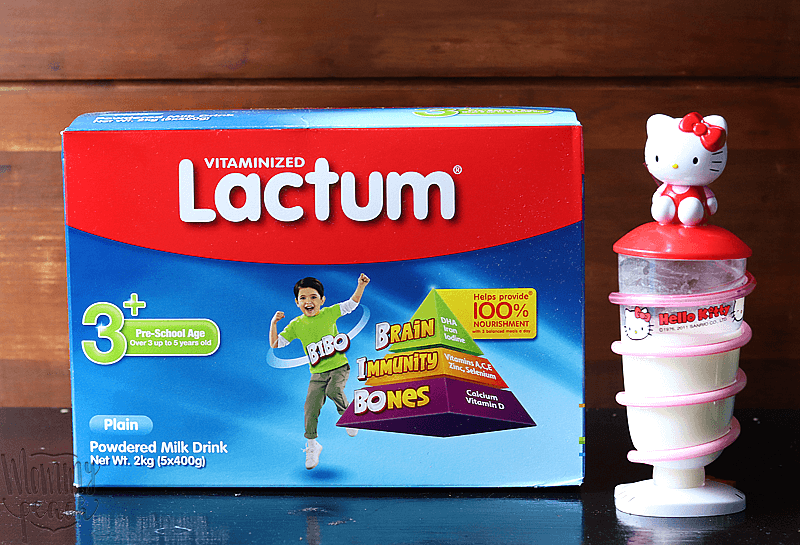 Vitaminized Lactum 3+ has essential immuno-nutrients like Vitamins A, C, E, Zinc, Selenium PLUS Prebiotic Inulin which promotes good bacteria and a healthy tummy to help strengthen kids' immunity. It also contains other important nutrients such as DHA, Iron, Iodine, Calcium and Vitamin D which help provide nourishment for brain and bone development. Vitaminized Lactum 3+ is also available in chocolate flavor, so kids can get the same BIBo nutrients while enjoying their chocolate milk!
Now that we have a pandemic, I have to make sure that Twinkle has strong immunity to protect her from sickness. She also needs to be BIBo Panalo to make sure she keeps up with the everyday lessons and physical activities. Yes, kahit online they have physical activities like dancing, jumping, and singing action songs.
So together with 3 balanced meals a day, Vitaminized Lactum 3+ helps Twinkle get the nourishment she needs. Keeping our kids #ImmunityPanalo is very important in our new home learning set-up. It keeps them energetic, curious, and always interested in our daily activities.  This will help her discover more things and learn more in the process.
Kayo mommies? How do you make sure that your kids are ready and healthy for their online school? How do you make sure your kid is well nourished?
Share your answers in the comment section, kwentuhan tayo.
Know more about how Vitaminized Lactum 3+ can help kids at home by visiting Lactum's official website
(https://www.lactum3.com/).