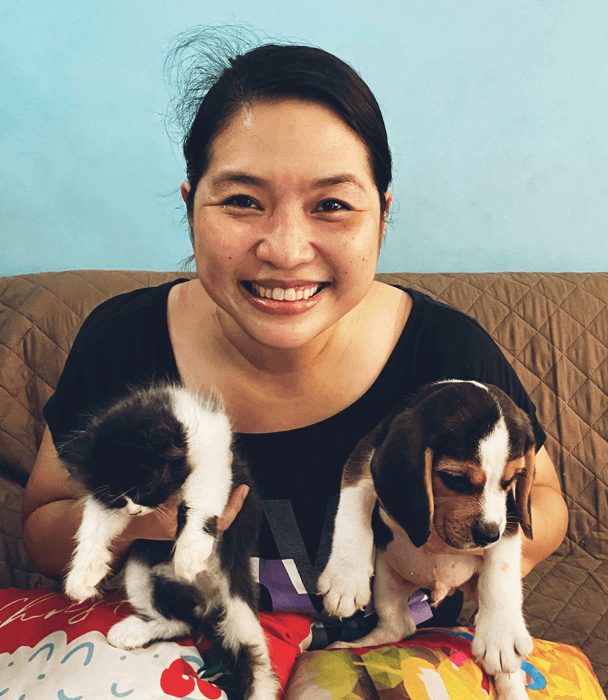 Guys, please meet and welcome the two new members of our family — Onyx (the kitten) and Coffee (the puppy). We've reserved them last November but got them last December right after Christmas. We picked Coffee from Bulacan last December 28, 2020 and Onyx arrived the day after through the previous pet owners.
Coffee was born last October 10, 2020. Onyx was born last October 23, 2020. Both are turning 3 months this month. We really planned it this way — to get them at the same age and at the same time. Hoping na magiging close sila as time goes by — like siblings.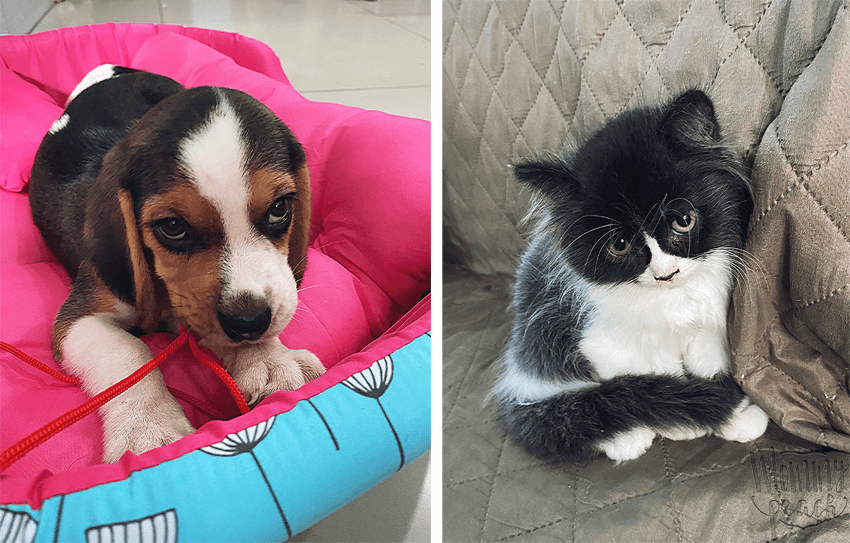 Having these two are like having babies again — and twins at that! They both got stressed when they were re-homed and adjusted. We also adjusted — from feeding them, playing with them, and potty training them.
Coffee's favorite treats  are this JerHigh Chicken with Spinach and Chicken with Carrots… As for his food, he eats boiled chicken breast and lamb & rice Dog Food.
Onyx loves this CIAO treats and eats Whiskas and boiled chicken breast.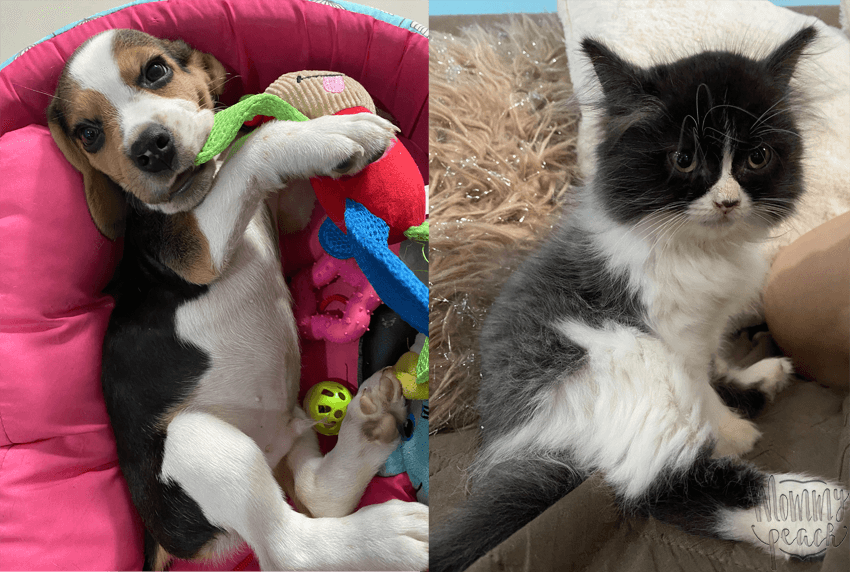 The reason I got these two is because Ykaie wants to have a cat and we think it will be a good experience for Twinkle to have pets other than our pet turtle and fish. Another reason is because I have anxiety and I think having pets would really help me to reduce stress and anxiety.
Today, I think they have adjusted to their new home and to us.
I took these photos and I think they've grown a bit.. what do you think?