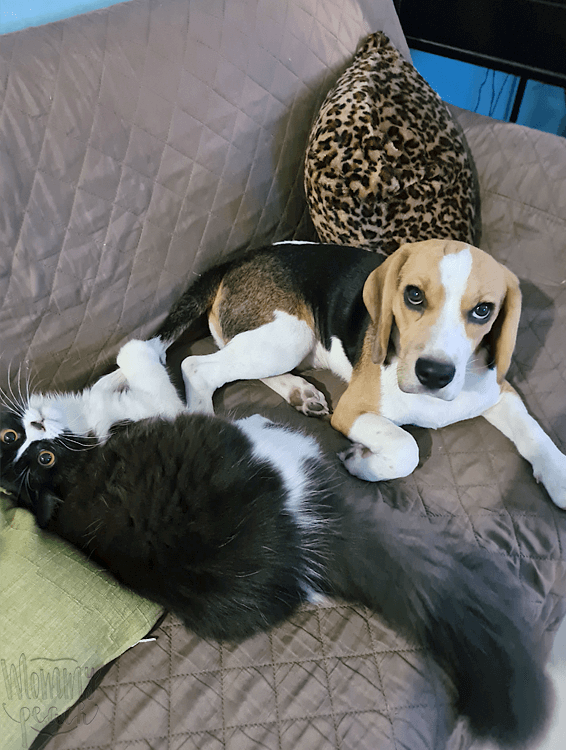 Ang bilis ng panahon! Coffee and Onyx are 8 months old! Mag-9 months na nga sila, aksheli. Medyo late lang sa update because, you know, busy-busyhan.
So what have they been doing for the past three months since I updated?
Well, Coffee is now back to eating his favorite brand of dog food which is Oasy Chicken. That's the only dog food he wants. When we give him a different dog food, he doesn't eat it even though he's really hungry… arte no?  He also loves bread, apple, liver bbq, yogurt that's frozen parang ice cream, and ice cubes.
His favorite treats are: Jer High Chicken Bacon and Sticks AND Zoe Better Than Raw Hide in Peanut Butter and Chicken Barbecue Flavor.
He is very playful and malambing. And you know what, the past two days pa lang sya nagsisimulang mag-growl and mag-bark frequently. He's been quiet the past 8 months! Madalang lang sya tumahol. I was joking nga sabi ko : "Sa wakas aso na sya", the past months kasi baby sya… hihihi.
Onyx is different naman. He eats any kind of cat food but he's not as matakaw as before. So I'm planning to change his cat food again to the same brand as Coffee's — Oasy Chicken for Cats. His favorite treat is CIAO Chu Ru — any flavor — tuna, chicken, scallop, bonito flakes. But he doesn't like the jelly type.
He has a bed but you won't find find him sleeping on it. He wants to sleep on tables — living room table, dining table, and even my home office table. I think because that's where Coffee is not able reach him.
What I'm happy about now is they both take regular baths! Before kasi, Onyx hates it — nangangalmot at nangangagat but now, he's ok with it.
So that's my pet update! They're both growing to be healthy furbabies — and malapit na sila mag-one year old!