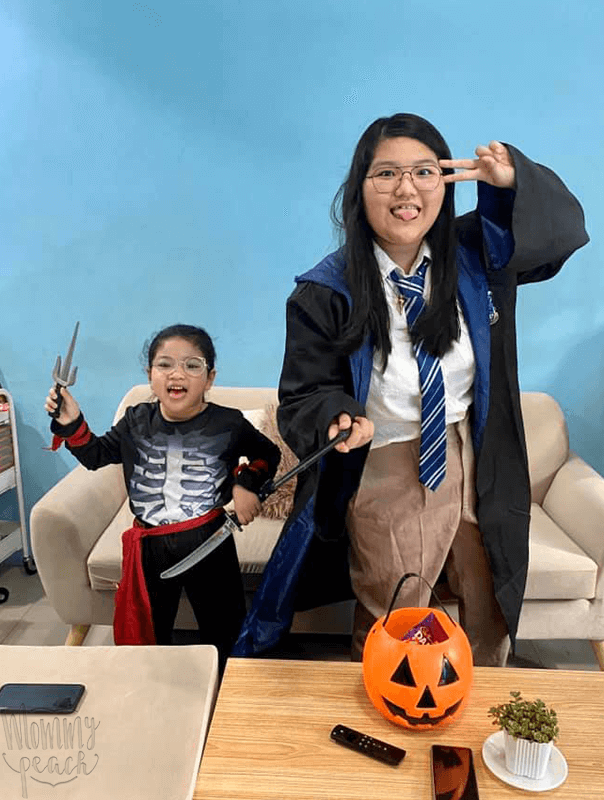 This is what Halloween 2020 for us. It was a bit sad and depressing. We didn't feel like celebrating because we were on lockdown. I had candies prepared.. but of course nobody went Trick or Treating dahil bawal nga lumabas. I just had the kids wear costumes — Ykaie wore her Harry Potter costume and Twinkle wore her 2019 costume – Skeleton Ninja. Than we just watched some horror movies at home.
This year, even if we still can't go out, we decided it would be nice to celebrate Halloween. So, tadahhh! Costume for the whole family — Money Heist costume kami!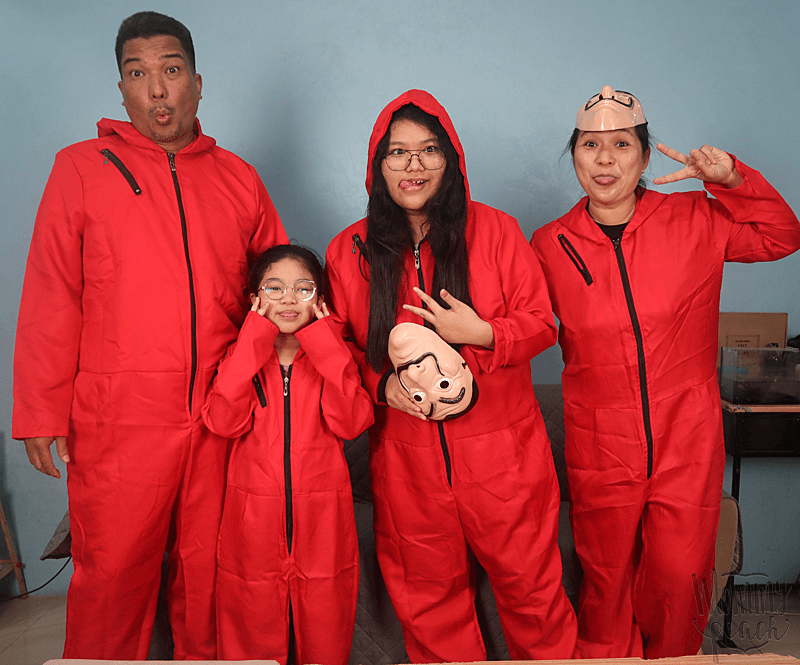 Singit pa si Coffee sa picture!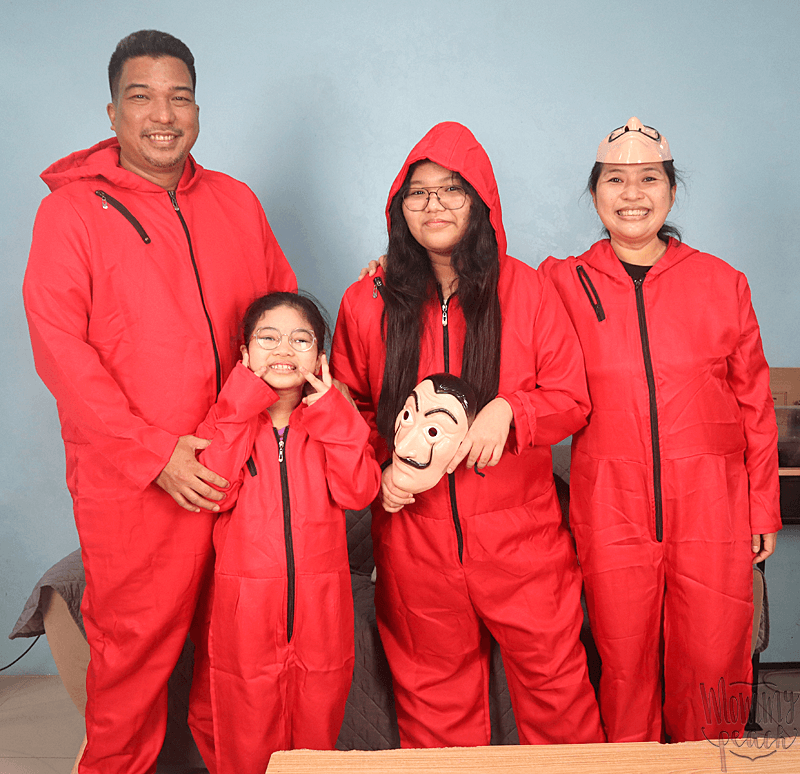 Twinkle was able to go Trick or Treating to two houses — nanay Pinky's (my sis) and Mamita's (my aunt). She was able to go out at ang saya-saya nya na.. LOL!
HALLOWEEN ACTIVITY
Twinkle's Halloween activity at home is this Create Your Own Spider Kit and  a painting kit.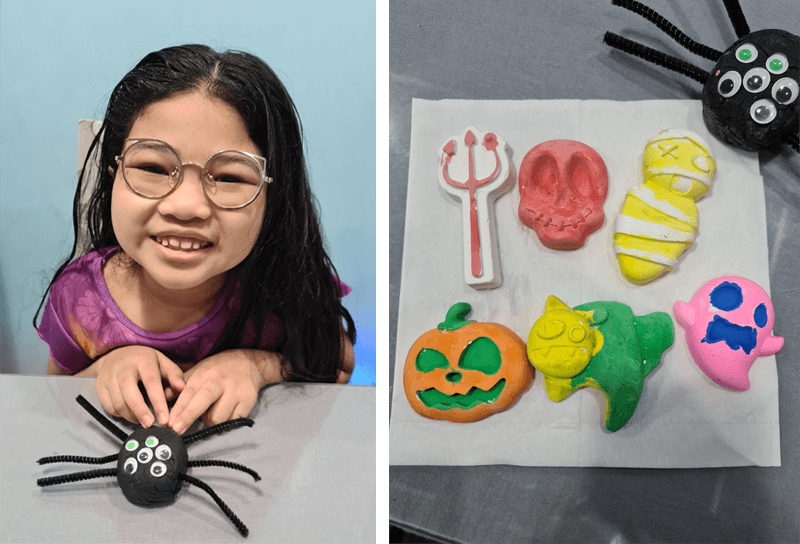 She was very happy naman when we did these activities…
PETS COSTUME
Syempre, all three of them has a costume! Coffee is a mexican playing a guitar. Onyx is a Chinese Empreror and ChocNut, being the only girl, is Snow White. Hala, ayaw naman magpa-suot ng costume ni Coffee and Onyx. Si ChocNut lang ang mabait.
Kaya ayan….. meet our pretty little Snow White. She is now four months old.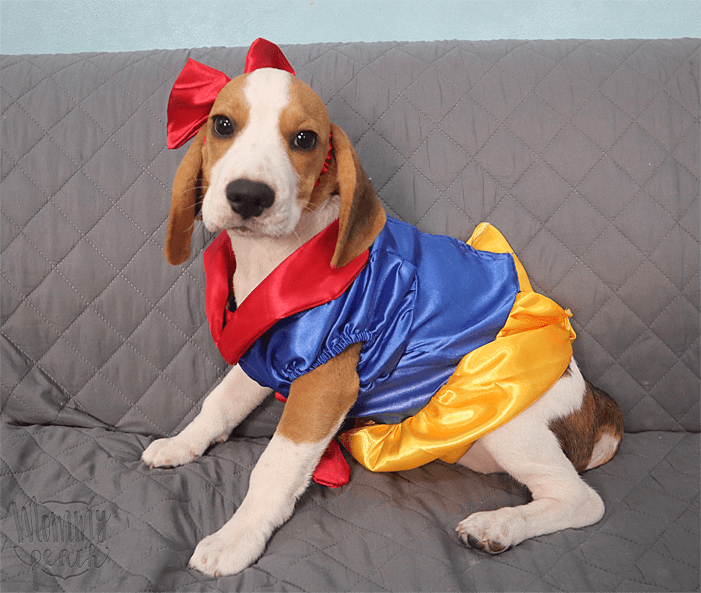 And because it wasn't as strict as before…. the kids from the neighborhood was able to do Trick or Treating. The candies I prepared was wiped out — kulang pa nga.
How was your Halloween?