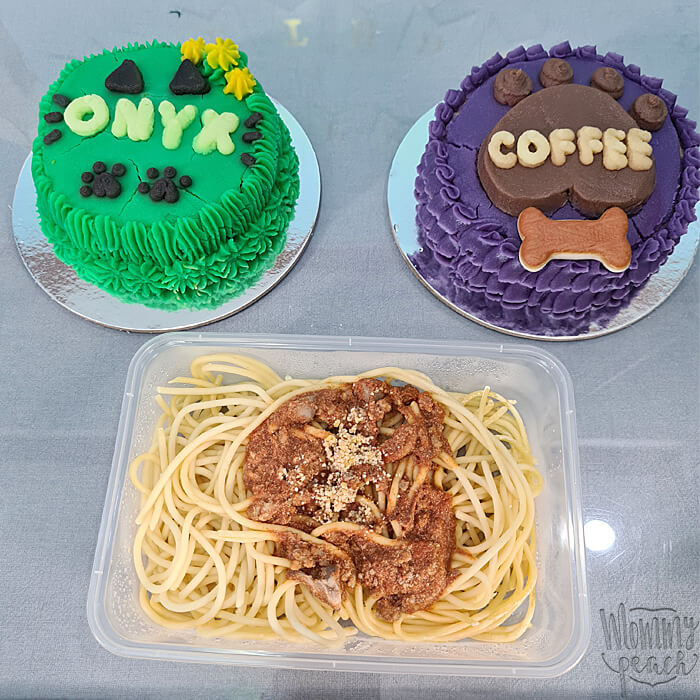 Happy Barkday Coffee and Happy MeowDay Onyx!!
Coffee and Onyx turned 1 this month. How time flies! Parang kelan lang, they are both 3 months old. Coffee was born on October 10 and Onyx was born on October 23. Sabay na namin sinelebrate nung October 10. We ordered a dog cake and a cat cake from @thejurrasicbark. I also ordered one serving of Spawghetti to see if they're gonna like it.
Hay naku, nakapahirap picture-an ng mga ito. Ayaw mag-behave.  Ayan tuloy, we weren't able to put the candles on the cakes and hindi na rin nailagay ang kanilang party hats. Maskipaps picture na lang…LOL!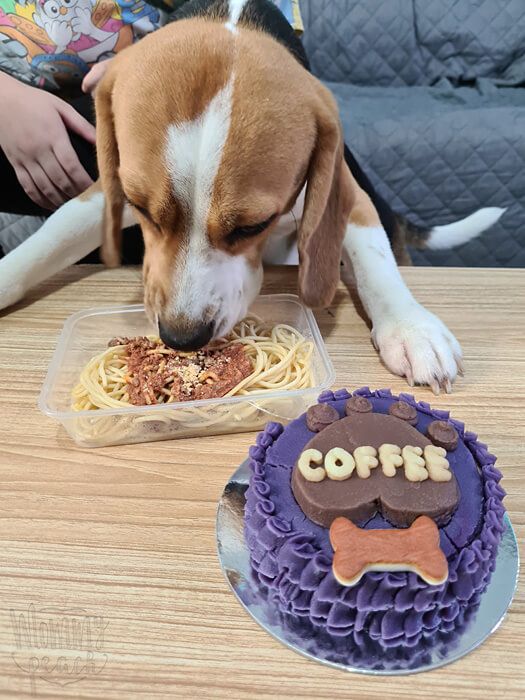 The picky eater birthday boy smelling the Spawghetti to see if he likes it.
Ang kaisa-isa nilang bisita — si ChocNut! Si Chocnut naman kabaligtaran ni Coffee. Kung si Coffee ay picky eater. Si ChocNut naman ay ubod ng takaw. Ayan, she's feasting on Spawghetti and a piece of cake. Aksheli, sya talaga ang umubos ng isang buong buong cake.. hahaha
BTW, the dog Cake is peanut butter and chicken liver flavor while the cat cake is fish flavor.
Coffee and ChocNut both loved the Spawghetti.. so I think you already know kung anong kasunod non. Of course, I'm going to cook them our version of Spawghetti.
Kami rin may handa, syempre.. alangan namang sila lang. We have Pepperoni Pizza from S&R, Shrimp and Mussels Boil, and Carrot Cake from Butternut.
It was really a HAPPY birthday celebration!