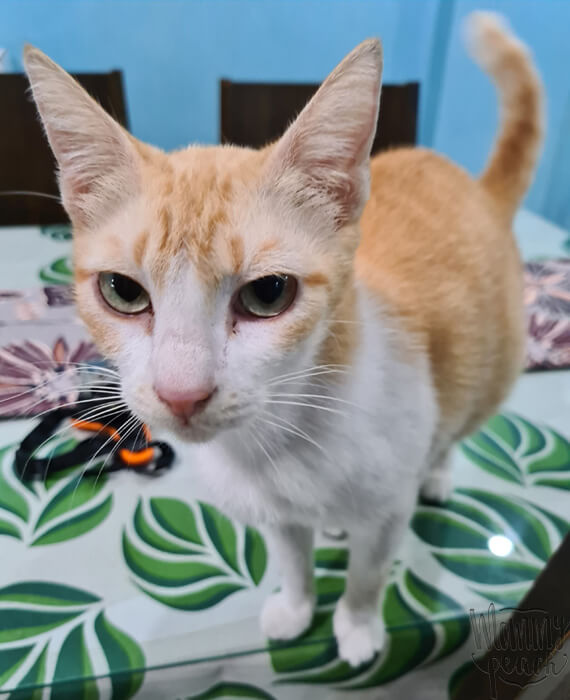 It all started by feeding the stray cats just outside of our home. There are many stray cats kasi in our neighborhood. I really don't pay much attention to them before because I wasn't a "cat person". But  when we had Onyx, I began to have a soft heart for these stray cats. Naawa ako kasi I know that they nobody feeds them and they only eat whatever it is that they could find. So Daddydoodledoo and I started putting bowls of cat food outside. A few cats started feeding and they get familiar na kung kelan kami naglalagay ng bowls of cat food — usually tuwing lunch time and dinner time.
Then this orange cat — who looks pregnant, btw — but we don't know yet — started going inside the gate. Pinabayaan ko lang because she's so malambing and she's behaved. Hindi sya malikot, usually she just stays in one place.. sleeps and lounges around. Since our dogs Coffee and Chocnut naman are familiar with cats — hindi nila inaaway si orange cat. She also knows how to use the litter box.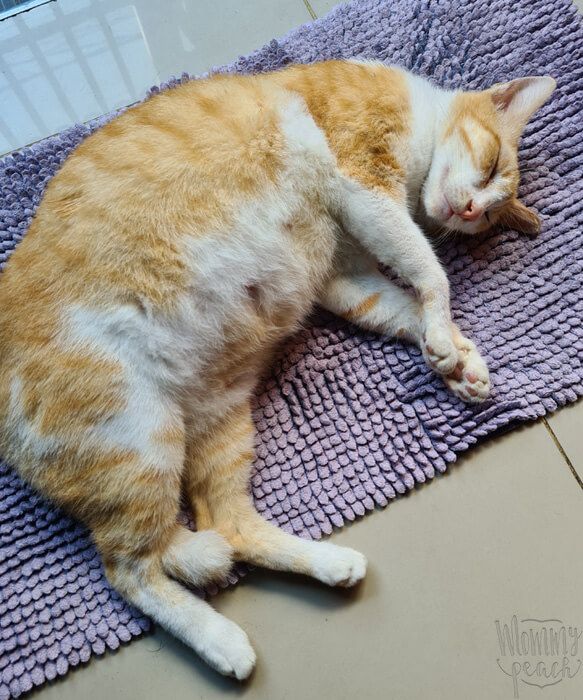 I started letting her inside and she sleeps sa chair sa dining table na nakatago sa ilalim ng table or dito sa doormat. I asked Daddydoodledoo if we can adopt her. Una pa nga ayaw nya but he finally gave in kasi hindi naman umaalis si Pumpkin. Namamasyal lang sandali sa labas, tapos papasok na ulit. Ykaie and I decided to name her Pumpkin because she's orange.
We will take her to the vet soon.. pag magaling na si Chocnut sa sakit nya.
Welcome home, Pumpkin ♥.