PUMPKIN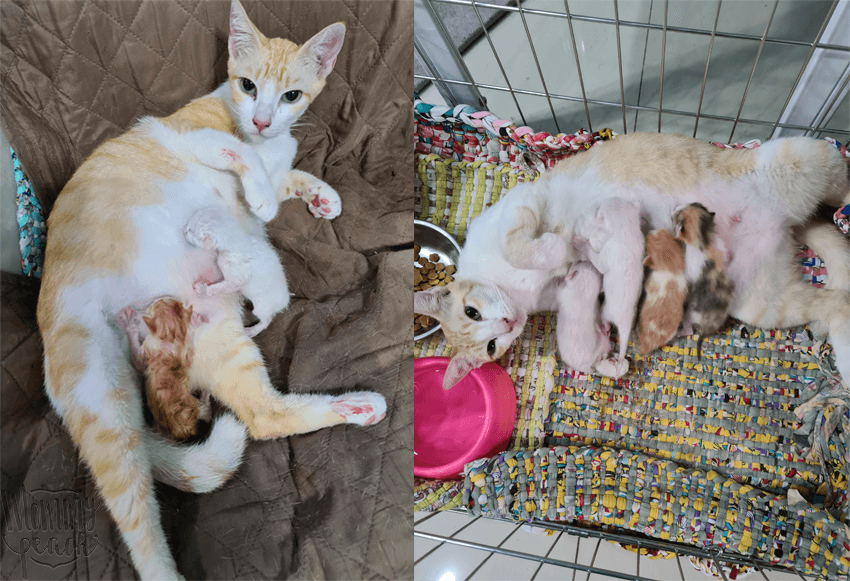 Pumpkin was indeed pregnant. She gave birth to four beautiful kitties last March 14. There were two white kitten, one orange, and a calico! When I went downstairs the morning of March 14, I though Pumpkin was just resting on the sofa. I was really surprised when I saw a wet kitten! Nataranta ang kumare nyo because I never had a pet who gave birth before.. hihihi, first time ko.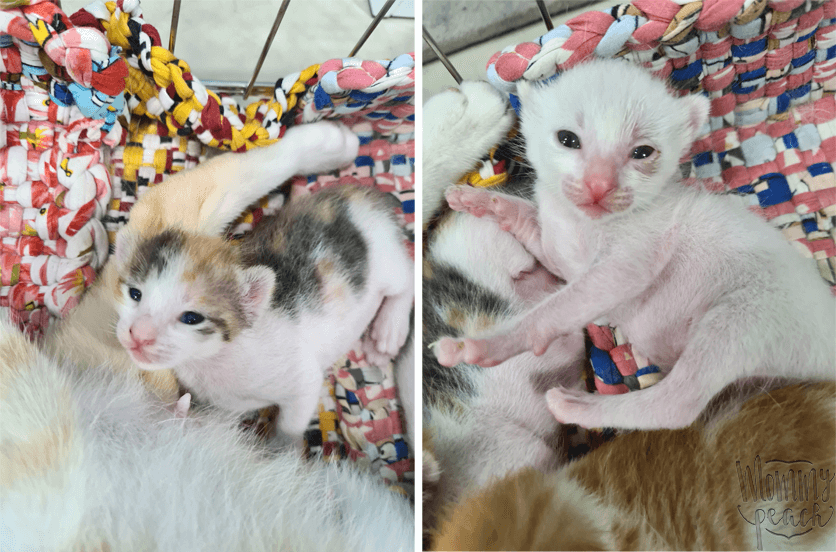 I put clean mats in the cage Chocnut uses when she sleeps at night, and moved Pumpkin and her three kitties there. She gave birth to the fourth inside the cage and she remained to nurse them there. The kitties are growing up and they're really cute! I don't know how I will take care of them and I'm actually hoping someone will adopt three of them.
CHOCNUT
Ang ganda ni Chocnut no? She's 9 months now and she's still as malambing and matakaw as she first got here if not more..hihihi.
COFFEE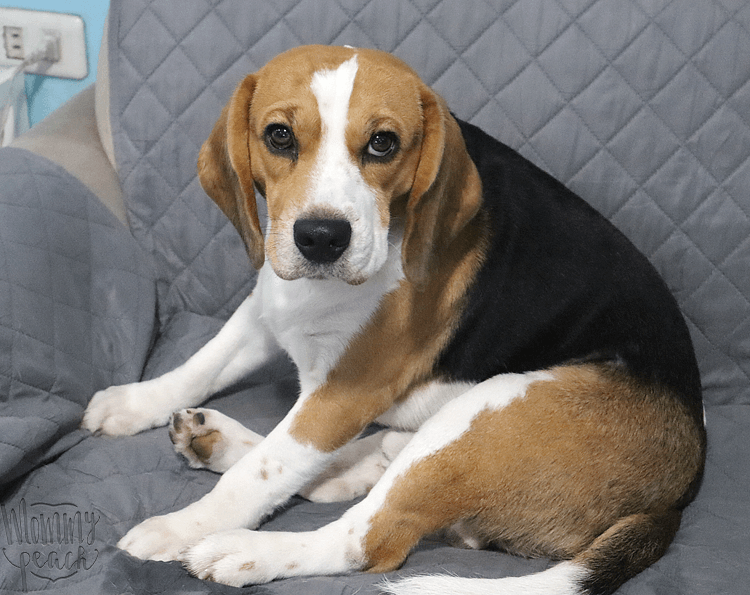 Coffee is 1 year old and 6 months and weighs 16kg now! Ang chubby and ang bigat! Minsan lang din sya tumahol but he has a very deep voice kaya parang ang laki-laki ng asong tumatahol kapag narinig mo sya.
ONYX AND KISKIS
Onyx is also 1 year and 6 months old. Same sila ni Coffee diba? Ayan, he loves sleeping on our bed at night and in front of my monitor in the afternoon. Beside him is KisKis, our semi- adopted cat. Sa amin natutulog at kumakain, pero napakalayas! We called him/her KisKis kasi ang hilig nya kumiskis sa legs namin!
So there, I'm turning into a dog and cat lady…. LOL! Ang daming pets, magulo pero masaya and nakakawala talaga ng stress but super magastos especially sa food!