What's keeping me busy the last few months aside from Twinkle's online class? Ayan! The inevitable happened! Nabuntis na ni Coffee si Chocnut!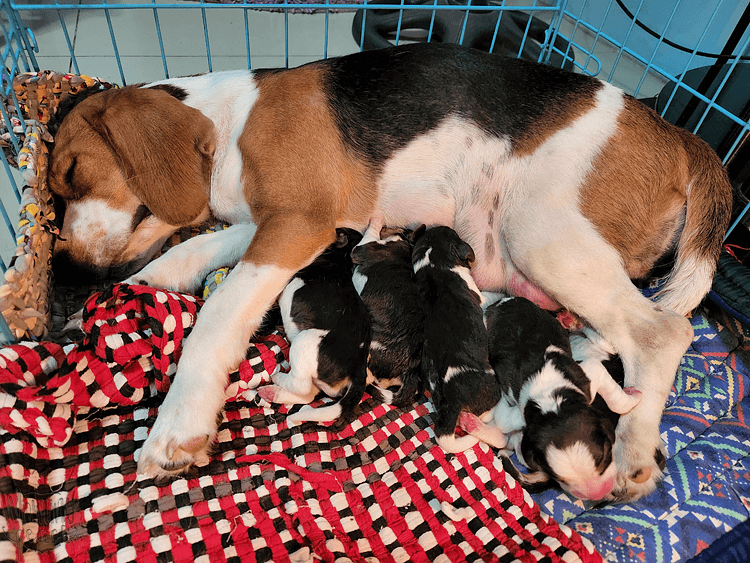 Ang she gave birth to seven — SEVEEEENNN!!! — healthy pups last June 30, 2022. Grabe! Akala talaga namin 3 or 4 lang ang magiging pups nya but it turned out to be seven! Kaya pala ang laki-laki ng tummy nya!
It was my first time to help a pet give birth — it was a surprising, taranta-moment – happy feeling pala. Parang ako rin yung nanay na nanganak… hahaha.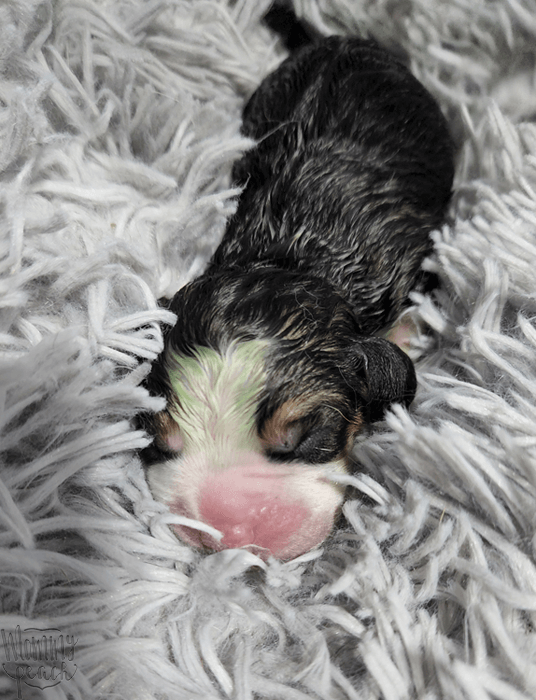 Ang cute-cute nila and they could fit into the palm of my hand. Chocnut was the best mum ever because she knows how to take care of them. We made them a sort of "mini-house" but she wanted them to be in the cage. Siguro kasi she felt they were safe there so hinayaan na lang din namin. She was very willing to breast-feed naman but para din kaming may newborn babies kasi binabantayan din namin and napupuyat din kami. The newborn pups sometimes can't find the nipples, and we lead them to it. Shifting ang pagpupuyat namin for Chocnut and the pups.
The first time they opened their eyes, we were excited! And syempre cute na cute kami!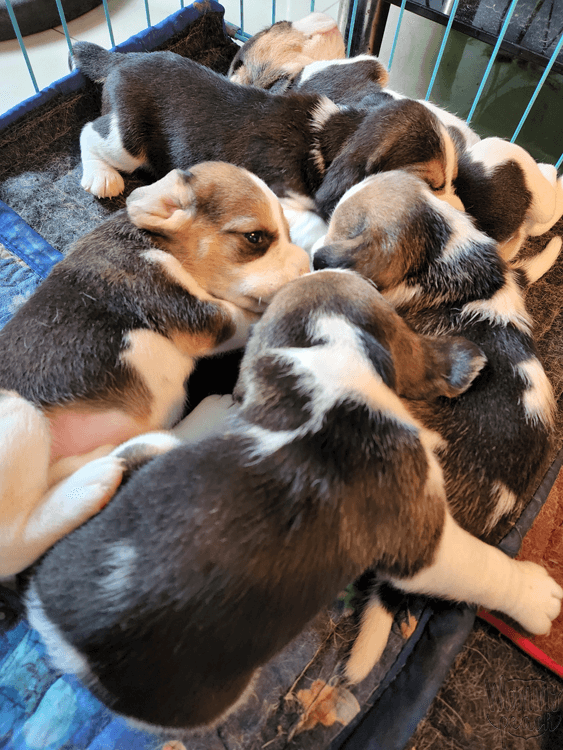 Grabe! Ang hirap pala to take care of seven puppies! eE didn't give them names because we didn't want to be attached to them. But it was no use, we were attached to them!
We named them according to descriptions just so we can differentiate them from each other. Pare-pareho kasi ang itsura!
C- Boy and C-Girl – because just like coffee, they have a white "C" on their backs
Bale – bale kasi ang buntot
Mini-Coffee – she looks very much like coffee ( the rest looks like chocnut)
Heart – has a heart shaped white fur
Daga – sabi ni Ykaie mukha daw daga LOL!
Brown eyes – may hindi pantay na brown patches sa eyes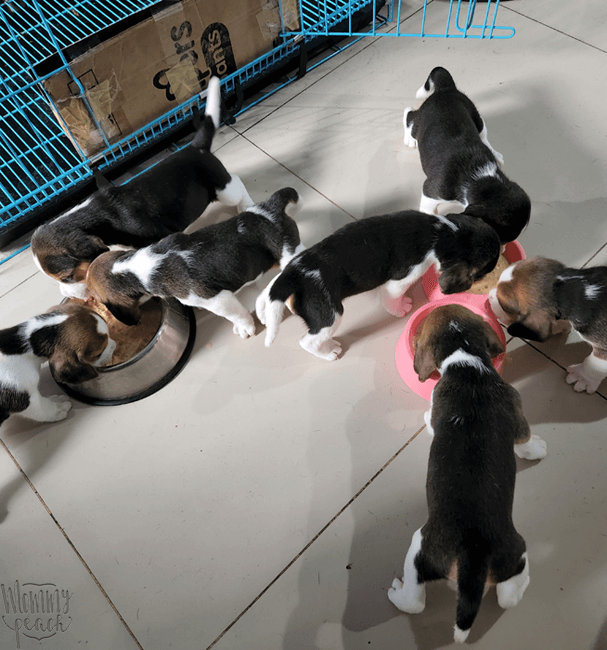 We started feeding them at around one and a half months old. At first it was gruel with milk (pet's milk), then our vet advised to just feed them with water because milk might upset their baby tummies. Ang tatakaw! Ubos ang pet budget sa seven puppies!
Atttt ang pinaka-mahirap sa lahat — to keep the house clean. Huhuhu, ang hirap mag-maintain ng house because of the pets.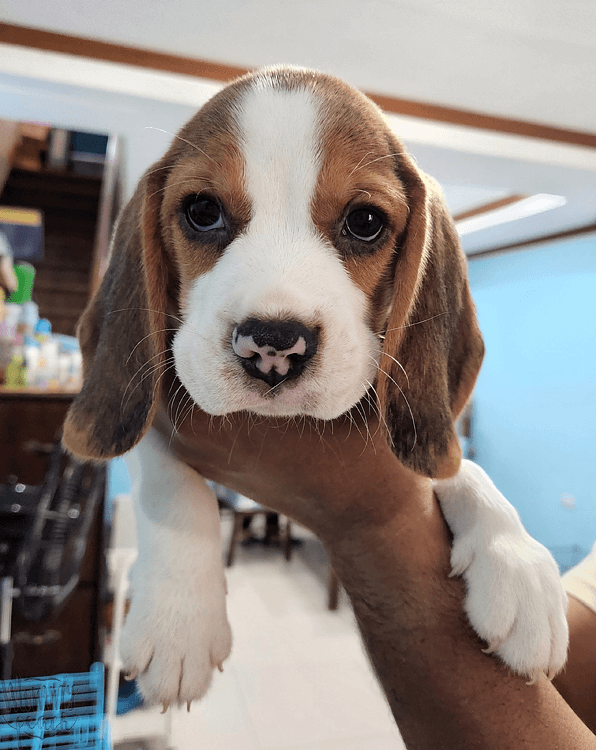 Of course we can't keep the seven puppies. Aside from our house being so small and can't accommodate large number of pets — remember we had Pumpkin's kittens diba?? –budget-wise di rin keri!!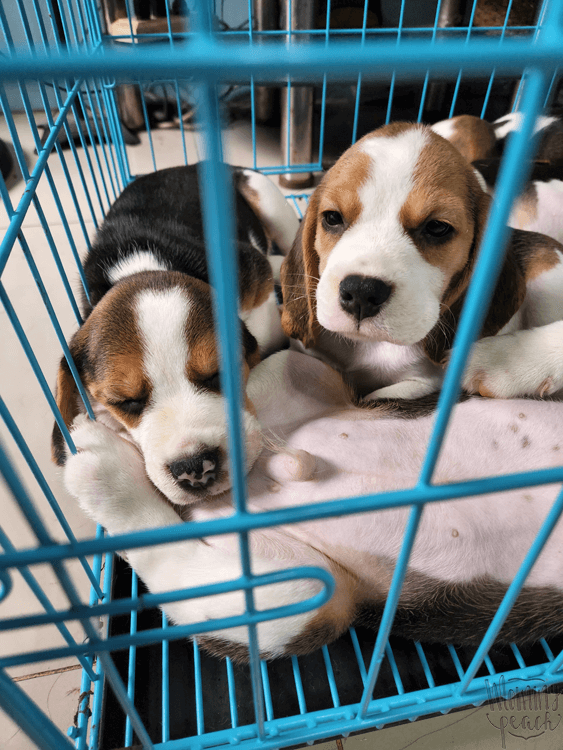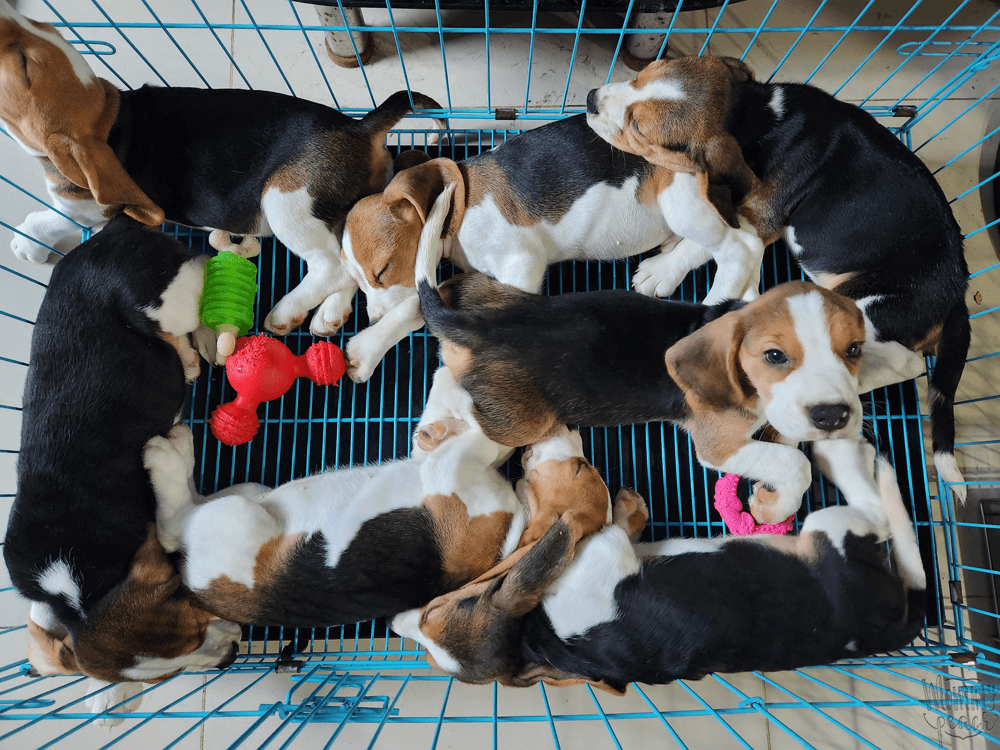 We have to give them out to family and friends and people we know na would take of them and love them. Ganun pala yun no? You can't just give them out to anyone kasi para kang nagbibigay ng anak mo. Well, that's what I felt. I actually cried every time a puppy left home.
I wanted to give one puppy each to each KUMARE but Badet isn't ready yet for one so "Bale" went to Pehpot and Mini-Coffee went to Levy. They are now named Chip and Sabrina.
"Heart" is now named COOKIE and she's the one left to us.
So total pets update: 3 Beagle and 6 cats… yes, we adopted another kitten last August and named it Pepper.
Crossing my fingers in keeping our house clean starting this month… hihihi