Update your space and a get a VIP Card while you're at it
Christmas shopping meets glow-up goals in your residence or vacation haven at San-Yang Home. Now that it's more normal for us to have Christmas gatherings and parties with bigger groups, updating your home with versatile furniture from San-Yang Home is always a good idea. Your guests will likely give a compliment or two about your interior design skills because of the combination of function and form found in all your San-Yang Home pieces. San-Yang Home's wide array of minimalist and chic but budget-friendly furniture is the perfect go-to for that home makeover; it also serves as holiday gifts that your loved ones would surely appreciate.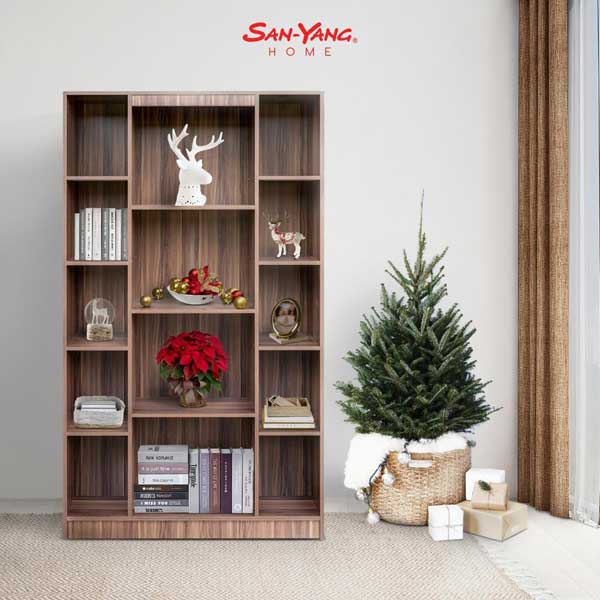 HOLIDAY GIFTING IDEAS
When it comes to gift ideas for family and friends, you can get pretty and sturdy side tables with prices starting at just over Php1,000 for your mom or aunt's liniments and ointments that she applies before going to bed. You can gift your KCray bff with a display shelf (for about Php1,000) to showcase KPop and KDrama collectibles on, an accent chair for family who love visiting on weekends, or a computer chair for gamer friends on your gift list.
After all, a comforting and relaxing sanctuary that you can come home to each day is the best reward that you could give yourself this year.
With its versatility, San-Yang Home's price range gives homeowners, designers, and design enthusiasts the freedom to play around with functional and well-priced furniture that fits any home.
BEYOND THE HOLIDAYS WITH SANYANG HOME
This Christmas, make your San-Yang Home shopping experience even more rewarding as the brand introduces its VIP Card. Members can earn points and gain access to exclusive discounts when shopping for furniture. To start, VIP Cardholders earn points with every Php400 spend. A 10% discount on regular-priced items and access to exclusive promotions are also the main perks of San-Yang Home VIPs.
To be a San-Yang Home VIP Card holder, customers just need to purchase at the store and pay a Php250 card fee for a lifetime membership and the points earned are valid for five years. As a welcome treat, members get 150 bonus points upon sign-up. Here's more good news: VIP members get bonus points when they shop on their birthday and can be used on their next purchase. ATM, the San-Yang VIP Card may only be used instore.
Of course, you deserve to give yourself a gift too!  Check out beautifully designed chairs (prices start at over Php2,000) for your lanai; and move them over to the living or dining area, or even your home office after the holidays. You can also get a new sofa bed starting at over Php6,000 if your house is packed with holiday guests. Of course, you'd need a dining table and you can get one starting at just a little over Php2,000 for a two-seater!
How about putting a new spin on your bedroom with pieces like a new bed frame (prices start at around Php3,000 for a single size)? Or maybe a dresser table (prices start at over Php3,000)?
Create beautiful memories this holiday season with an updated home using furniture pieces from San-Yang Home. For more information and updates, visit www.sanyang.com.ph and follow @sanyangfurniture on IG, FB, and Tiktok