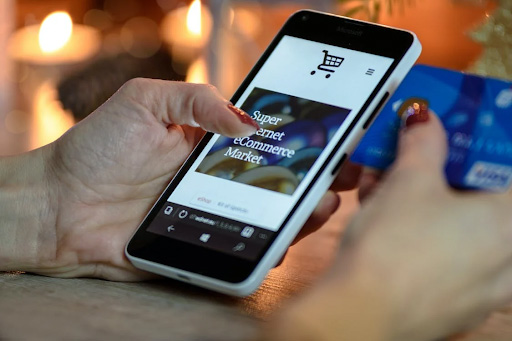 Running an online business can be both an enriching and incredibly trying experience. However, with the right combination of hard work, dedication, technology, and a little luck, you can create a successful business that makes you proud. But what does it really take to make it? It's not just about finding the perfect idea or having access to enough capital—many factors are involved in building and maintaining a thriving online enterprise. In this blog post, we'll explore the essential features necessary for creating and sustaining success with your internet venture, from web development solutions to marketing strategies; positioning yourself as an expert through effective branding; leveraging analytics for data-driven decision-making; continued learning to stay ahead of trends; smarter payment processing solutions for steady growth – to name a few! So let's start digging into what it takes to build an excellent foundation to become a top-notch entrepreneur today!
The Fundamentals Of Online Business
Starting an internet venture can be daunting yet immensely rewarding if done right. To create and sustain success, leveraging web development solutions, effective branding strategies, and analytics for two data-driven decision-making is key:
Branding yourself as an expert is a great way to distinguish yourself within your industry and gives you a competitive edge.
Staying up-to-date with trends by investing in your own learning is critical to success.
It's essential to ensure payment processing solutions are managed efficiently for steady growth.
All these different aspects form the foundation needed to build a successful internet business. Spend the time getting these aspects of your business in order, and you'll be well on your way to creating a profitable venture.
Create A Website That Is Easy To Use And Navigate
1. Navigation
The navigation of your website should be easy for users to understand. The menus should be clearly labeled and easy to find. The pages should also be logically laid out so that users can easily find the information they are looking for.
2. Design
The design of your website should be clean and clutter-free. The colors should be easy on the eyes, and the font should be legible. Users should be able to easily find the information they are looking for without feeling overwhelmed by design.
3. Content
The content on your website should be well-written and engaging. It should be relevant to your target audience and offer value. The content should also be updated regularly so that users have a reason to keep coming back.
4. Functionality
Your website should be easy to use and function properly. All of the links should work, and the forms should be submitted correctly. Users should not encounter any problems when using your website.
Develop High-Quality Content That Provides Value To Your Audience
1. Write Compelling Headlines
Your headline is the first thing people will see when they come across your content, so it's important to ensure that it's exciting and engaging. In addition, a good headline will entice people to click through to your article or video, so make sure to put some thought into it!
2. Use Visuals
People are more likely to engage with content that contains visuals, so try to include stock photos, infographics, or videos whenever possible. Not only will this make your content more engaging, but it will also help to break up large blocks of text and make it easier to digest.
3. Be Concise
In today's fast-paced world, people don't have time to read long, drawn-out articles or watch lengthy videos. Instead, they want content that is quick and to the point. So, when creating content, make sure to be concise and get straight to the point.
4. Provide Value
Above all else, your content should provide value to your audience. So whether you're teaching them something new, providing them with entertainment, or simply informing them about a topic that they're interested in, make sure that your content is valuable and worth their time.
Promote Your Business On Social Media Platforms
1. A Clear Focus
The first step to creating a successful online business is identifying your target market and what needs you fill. Once you clearly understand who your customer is and what they are looking for, you can create a brand and product that meets their needs.
2. A Strong Brand
A strong brand is essential for any business, but it is essential for an online business. Your brand will set you apart from your competition and attract customers to your site. Make sure your branding is professional and consistent across all of your marketing materials, from your website to your social media accounts.
3. A User-Friendly Website
Your website is often the first interaction potential customers will have with your business, so it must make a good impression. Therefore, your website should be easy to navigate, with clear calls to action and compelling content persuading visitors to buy from you.
4. A Solid Marketing Plan
No matter how great your product or website is, you won't succeed unless you have a solid marketing plan. First, you must identify where your target market hangs out online and ensure they see your marketing messages. Then, you can use paid advertising, social media, email marketing, and other marketing techniques to reach your target market and promote your business.
In Conclusion
Consider these key features if you're thinking about starting an online business or if you have one, but it isn't doing as well as you want. A successful online business with a clear niche and target market provides value to its customers, has a user-friendly website design, and has an active social media presence. Keep these points in mind as you work to create or improve your online venture.