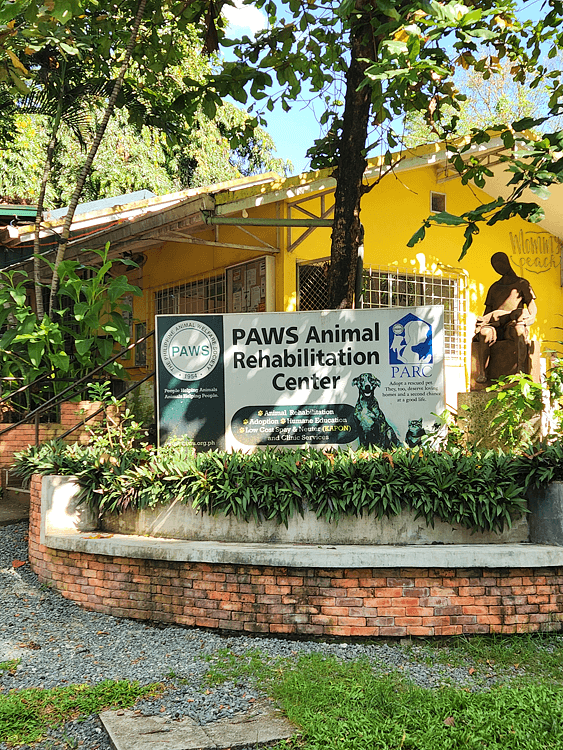 Jusme! This is a long overdue post.
We thought of having our male pets neutered after Chocnut gave birth to seven puppies. We realized how easy it is for them to get pregnant and how hard it is to take care of lots of puppies. Nakakapagod at magastos! Ang mahal ng puppy food at vaccines!
We inquired at their vet how much but it was so expensive. Because Coffee weighs around 19 kilos — the cost of having him neutered is ₱6,000 plus ₱2,000 each for Croissant and Fishball, our two puspins. Since Coffee is a beagle, he also has to undergo lab test (blood chem) to make sure he is healthy and can undergo surgery. That's an additional ₱1,200 for us.
So we inquired at PAWS (The Philippine Animal Welfare Society) and found out that the cost there is much cheaper but he also has to undergo the lab test. So we had it done at the vet.
Here's the cost at PAWS:
Male dog between 16-20kg– ₱1,500
+ P1,000 for mixed and purebred dogs
Male cat – ₱700
So in total, we paid ₱3,900 at PAWS and bought prescription meds after.
What to do Pre-Surgery?
Do not feed them food or water 10 hours prior to surgery.
Your pet must be in good health. Reschedule if there is coughing, sneezing, diarrhea, or other signs if illness.
Ensure that your dog is not in heat. Otherwise, please reschedule. (Not applicable to cats)
Prepare a leash for your dog or a secure carrier, especially for cats, and label it with your pet's name.
This is how we looked like going to PAWS…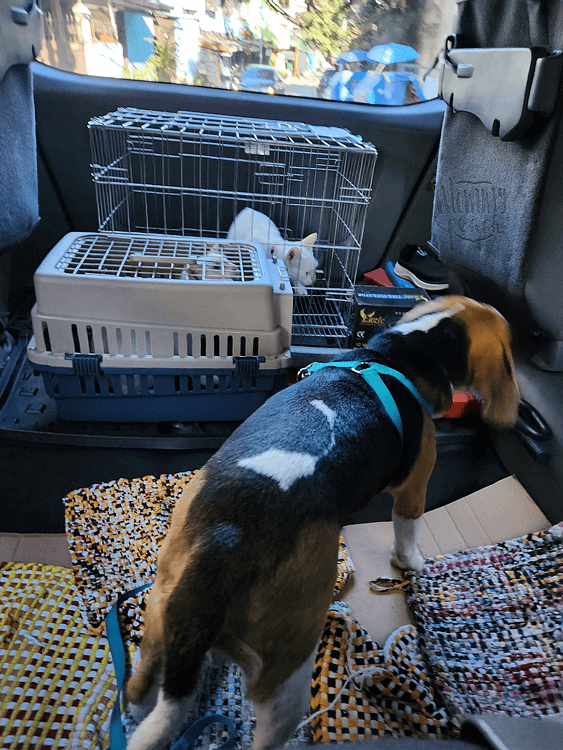 Fishball and Croissant are in a carrier and Coffee is on a leash.
Even if you have a scheduled time, you still have to fall in line when you get there. Minsan, hindi kasi natatapos at the designated time yung mga nauna sayo. We waited until lunch time, nagutom na nga kami at nagpa-Grab na lang ng lunch which we ate in the car.

Mas nauna natapos ng procedure yung mga cats and I think about 30 minutes si Coffee.
Tulog sila when they were taken out and you have to wait for them to wake up before you can go home. Naawa ako sa kanila.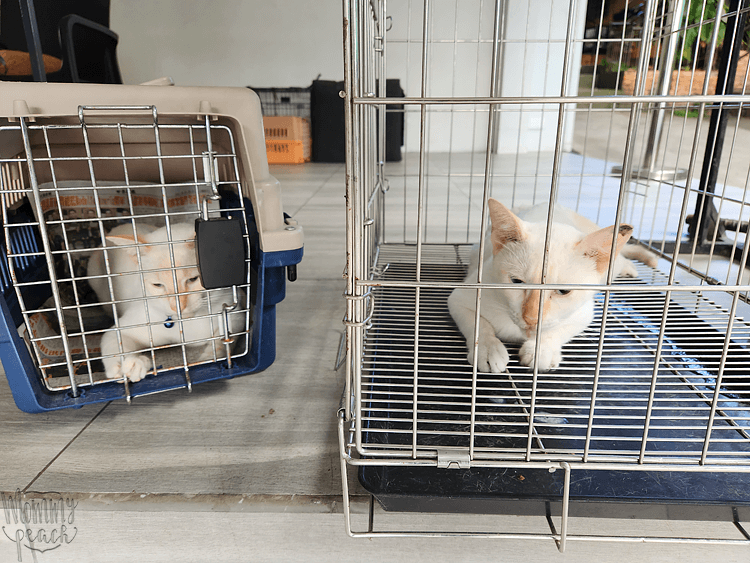 I think it was after one hour pa bago sila nagising and we were able to go home. Si Coffee, hindi ko na na-picture-an at medyo groggy pa.
If you're thinking of having your pets neutered or spayed, let me share with you the benefits of having them neutered.
What are the Benefits of Spaying or Neutering?
It helps to reduce the number of unwanted cats/kittens/dogs/puppies or animal overpopulation.
Sterilization of your cat or dog will increase his/her chance of a longer and healthier life. Altering your canine friend will increase his life an average of 1 to 3 years, felines, 3 to 5 years. Altered animals have a very low to no risk of mammary gland tumors/cancer, prostate cancer, perianal tumors, pyometria, and uterine, ovarian and testicular cancers.
Sterilizing your cat/dog makes him/her a better pet, reducing his/her urge to roam and decreasing the risk of contracting diseases or getting hurt as they roam. Surveys indicate that as many as 85% of dogs hit by cars are unaltered. Intact male cats living outside have been shown to live on average less than two years. Feline Immunodeficiency Syndrome is spread by bites and intact cats fight a great deal more than altered cats. It also eliminates marking or spraying.
Decreases aggressive behavior, including dog bites
Spaying results in a cleaner female dog and home. Because female dogs pass bloody fluid for about ten days, twice a year, as a part of their estrous cycle, constant care must be taken to avoid carpet stains in homes with such animals. Spaying your dog eliminates this problem.
We are thinking of getting our three of our female puspins spayed and Onyx, our exo persian cat neutered as well. maybe in a couple of months.
PAWS ANIMAL REHABILITATION CENTER (PARC) is located at Aurora Blvd. Katipunan Valley, Loyola Heights, Quezon City, Philippines 1108