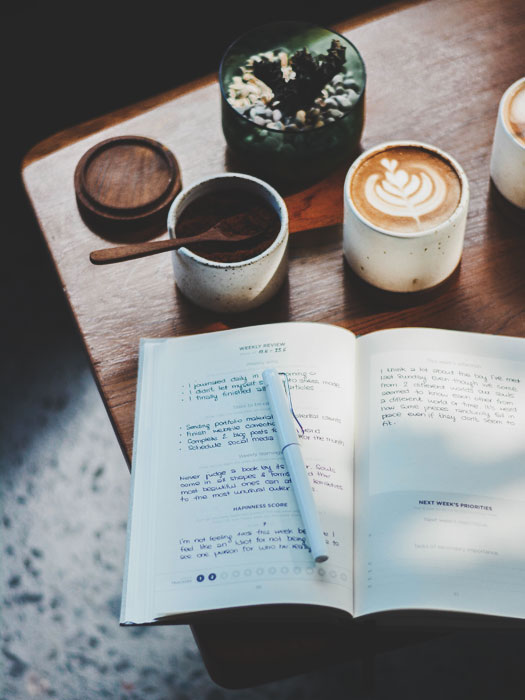 Taking care of our mental health is just as important as taking care of our physical health. In our fast-paced, stress-filled world, it's crucial to prioritize self-care activities that promote better mental well-being. Sharing with you these ten practical self-care activities you can incorporate into your routine:
Practice mindfulness: Engage in activities that bring your attention to the present moment, such as meditation, deep breathing exercises, or yoga. This can help reduce stress and increase relaxation.
Connect with nature: Spend time outdoors and connect with nature. Whether it's going for a walk in the park, hiking in the mountains, or simply sitting by a tree or a body of water, nature has a calming effect on the mind.
Journaling: Writing down your thoughts and feelings can be a therapeutic practice. Try journaling regularly, focusing on gratitude, self-reflection, or simply documenting your day. This can help you gain clarity and process your emotions.
Engage in physical exercise: Regular physical exercise not only improves your physical health but also has numerous mental health benefits. Find an activity that you enjoy, whether it's jogging, dancing, swimming, or practicing a sport, and make it a part of your daily routine.
Set boundaries: Learning to say no and setting boundaries is crucial for maintaining good mental health. Prioritize your needs, learn to delegate tasks, and don't feel guilty for taking time for yourself.
Disconnect from technology: Constant exposure to screens and social media can be overwhelming. Take regular breaks from technology and engage in activities that don't involve screens, such as reading a book, listening to music, or spending quality time with loved ones.
Get enough sleep: Good quality sleep is essential for mental well-being. Establish a bedtime routine, create a comfortable sleep environment, and try to get at least seven to nine hours of sleep each night.
Nurture your relationships: Social connection is vital for our mental health. Make an effort to nurture your relationships, whether it's spending time with friends, family, or joining community groups where you can meet like-minded individuals.
Engage in hobbies: Find activities that you enjoy and make time for them. Engaging in hobbies can provide a sense of fulfillment, reduce stress, and boost mood.
Seek professional help when needed: If you're struggling with your mental health, don't hesitate to seek professional help. Reach out to a therapist or counselor who can provide guidance and support tailored to your needs.
Remember, self-care is not selfish—it is essential for maintaining good mental health. Incorporate these practical self-care activities into your routine, and make your mental well-being a priority.