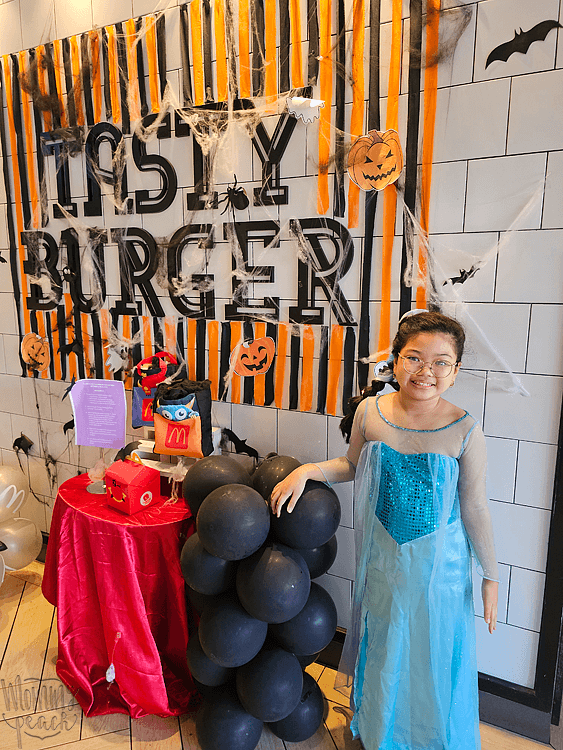 You might be asking, another McDo Halloween event? Yes, we attended two McDonald's Halloween events this year. Before we got invited to the McDonald's Grand Halloween Fun Day 2023 , we already paid for Twinkle's ticket to attend the McDonald's House of Happy Halloweens in their Malabon branch. This was scheduled the next day, October 30th…LELz.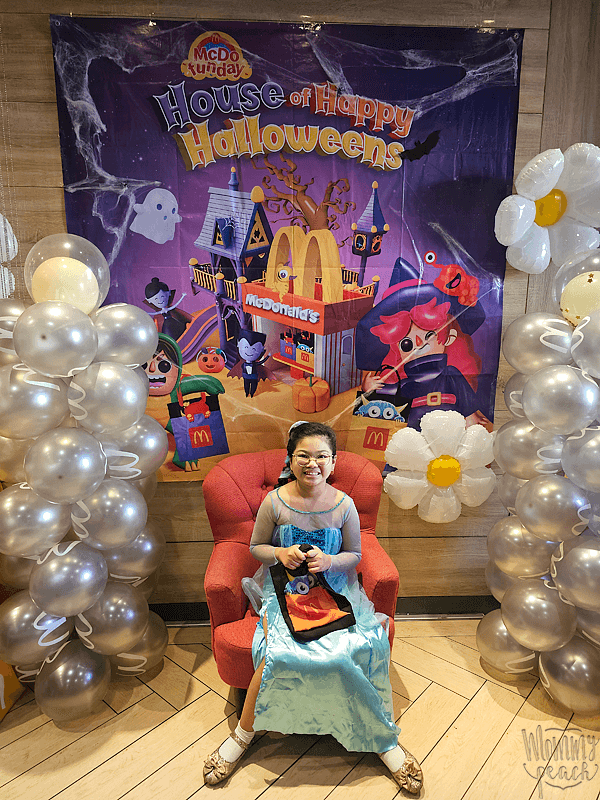 She came as Princess Elsa. What she's holding is her "lootbag" which they gave when we paid for the ticket. The ticket (₱285) includes the entance fee, a McDo Fried Chicken Meal and a surprise toy.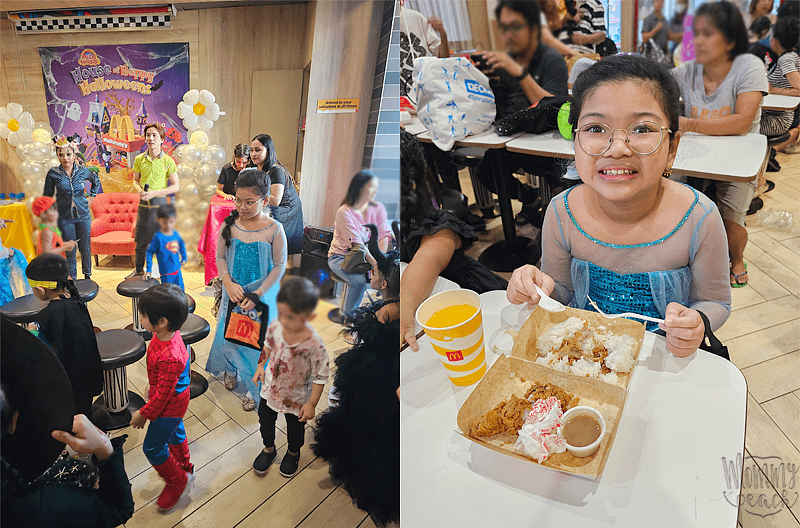 Just like any McDo party, they played parlor games. Twinkle participated in musical chairs and won a coloring book. After the games, syempre kainan na. You might be asking kung nasaan kami ni Daddydoodledoo. Nasa labs kami and I just go in from time to time to take pictures.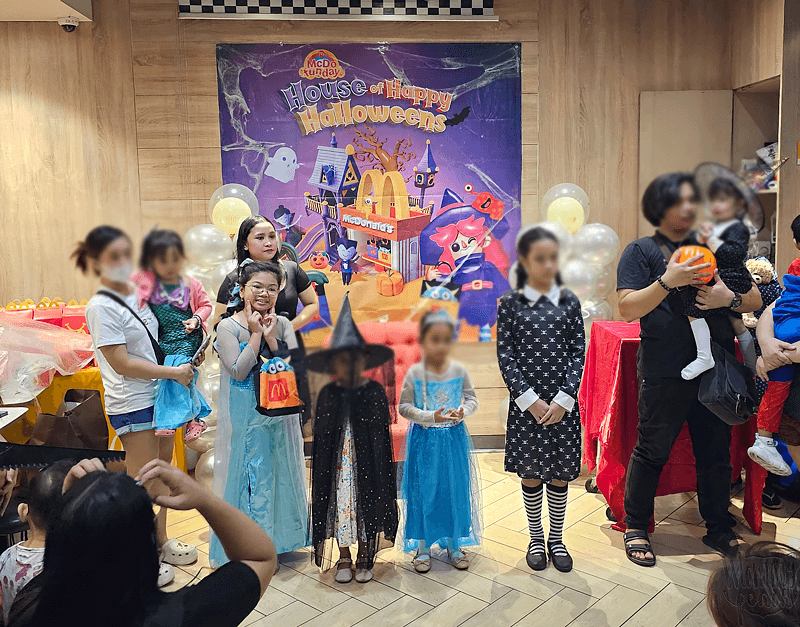 After the meal came the picture taking and giving of candies and surprise toy. The surprise toy was their current Happy Meal toy for this month which is the Adopt Me animals.
Twinkle enjoyed her firsts Halloween parties after the lockdown. Saan naman kaya kami next year?