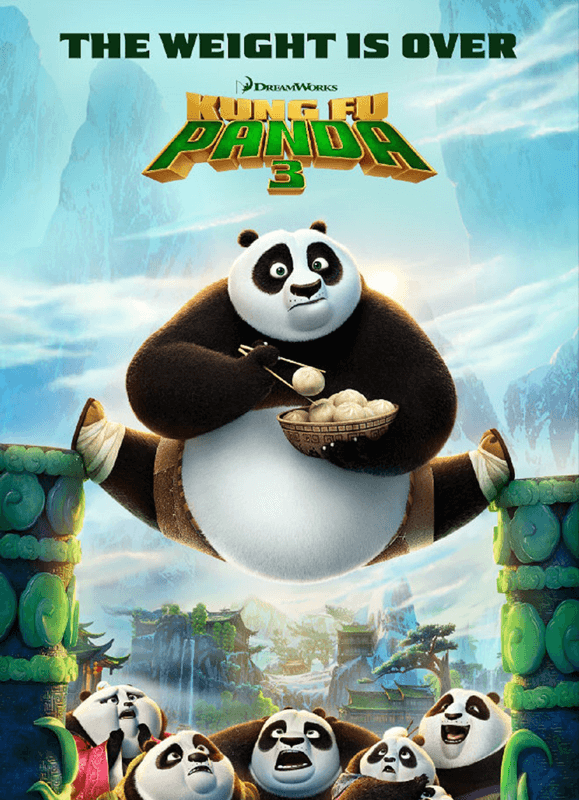 Be among the first ones to join Po and the rest of the Kung Fu masters as they explore a secret panda paradise in the advanced screening of Kung Fu Panda 3. The fast-talking panda with a huge appetite is on a big mission again to unleash the Dragon Warrior in him, and Nickelodeon is giving everyone the chance to score exclusive seats to the special screening of the posse's third fun and action-filled adventure on March 6.
Po and the Furious Five's latest quest is one that can't be missed, so Nickelodeon is giving away premiere screening tickets to 35 kids who can lock in their best martial arts pose, worthy for the Kung Fu masters. For a chance to be one of the lucky 35 to win tickets, one simply has to take a photo of them doing their best Kung Fu pose at any McDonald's branch, which they can submit online by logging on to nick-asia.com.
The 35 kids with the best pictures will win four tickets each to the screening party and the chance to have fun as big as the comedy adventure, with the exciting activities that Nickelodeon prepared, in line with the advance screening.
Prior to the showing of the feature length film, kids get to enjoy games inspired by the movie such as Po's Dumpling Transfer, which is a twist on the classic lemon relay. There's also the modified version of the newspaper dance in the form of a game called Crane to Victory, among others.
There are a whole lot of other Kung Fu Panda-games, product samplings and mascot appearances in store on the day of the screening, that kids should definitely watch out for!
The promo will only run from February 14 to March 2, 2016, so hurry to the nearest McDonald's, strut your best Kung Fu pose, and log on to nick-asia.com for a chance to win tickets to the advance screening of Kung Fu Panda 3, happening on March 6 at the SM Megamall Cinema 6.
The Kung Fu Panda 3 Screening Party is presented by McDonalds. Co-sponsored by Chooey, Dream Play City of Dreams, and Milkita.