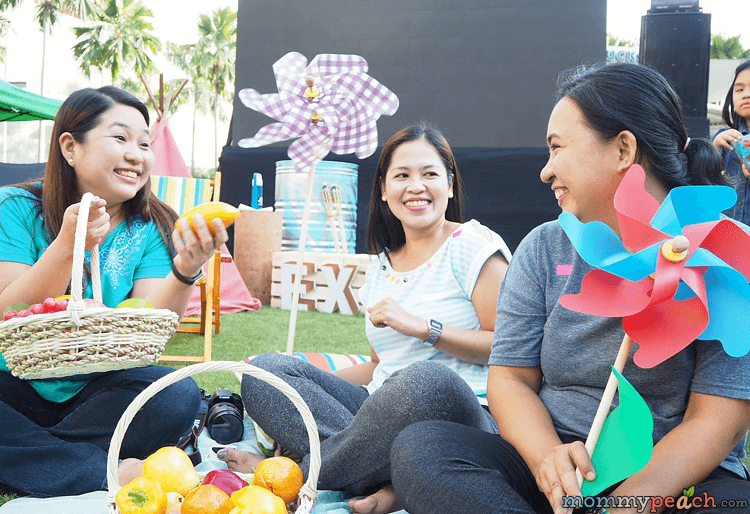 It's not a secret that I love to do the groceries and when I go grocery shopping, I go to the nearest Robinsons Supermarket. Aside from the free parking (wink,wink), I love that they have lots of health and wellness products. It's a perfect fit for one of my goals this year which is my family's health and wellness.
Last week, I found out that Robinsons Supermarket is strengthening its We Love Wellness commitment with the launch of this year's "Route to Wellness" campaign.
The year-long campaign kicks-off with a two-day Explore boot camp at Robinsons Magnolia, wherein guests are treated to challenging but fun physical and mental activities, that at the same time help them learn more about the value of health and fitness.
The Explore boot camp is part of the Explore promo—the first of the five promos covered by the aforementioned campaign. This promo will give customers the chance to avail The Route to Wellness card at any Robinsons Supermarket without a purchase requirement.
Customers just need to fill their Wellness cards with stamps that can be earned for every P3,000 single receipt purchase, inclusive of P750 worth of participating products from Unilever, P&G, Colgate-Palmolive, J&J, Nestle, Coca-Cola, Selecta, Belo, CDO, and Kojie-San, among others. For Explore promo, each stamp guarantees the Wellness Card holder travel cubes. Customers will get a P100 Robinsons gift certificate after completing 5 stamps.
During the event, there were Mini-challenges that tested us mentally and physically. I joined and won some of the challenges.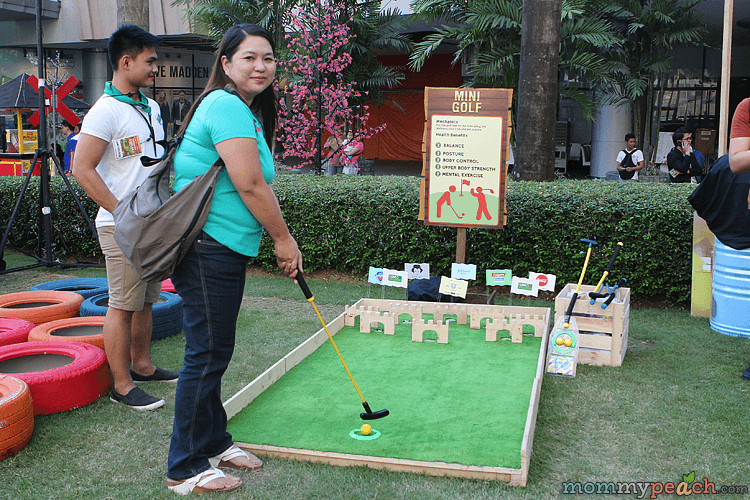 Here's me — mini- golfing..heehee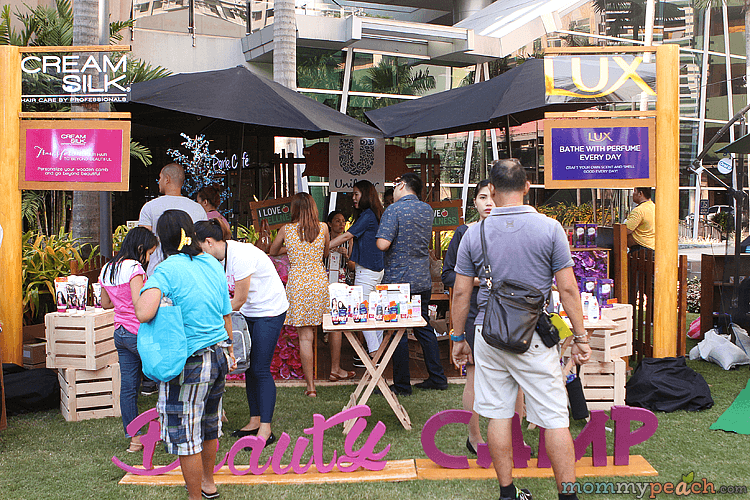 There were also many booths wherein you can buy products for a promo price and you get to take home a little bit of something from them.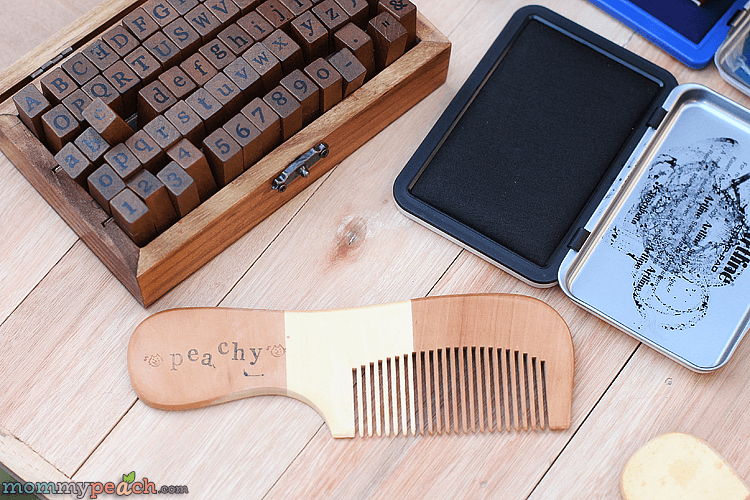 At the Unilever booth, we were able to take home a personalized comb and perfume…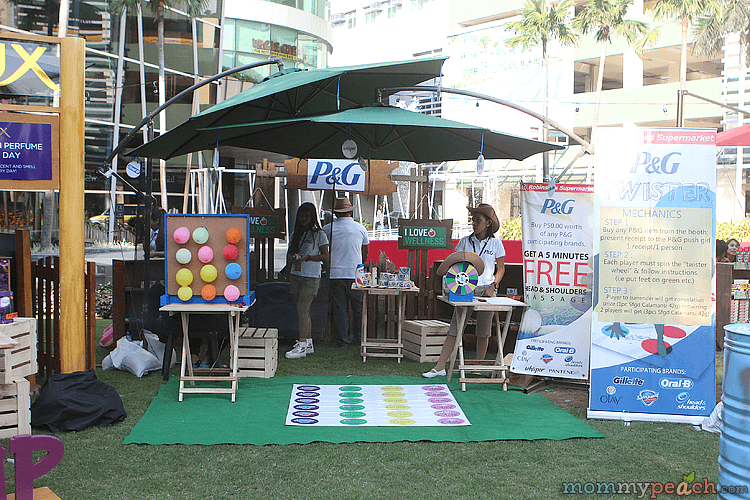 P&G Booth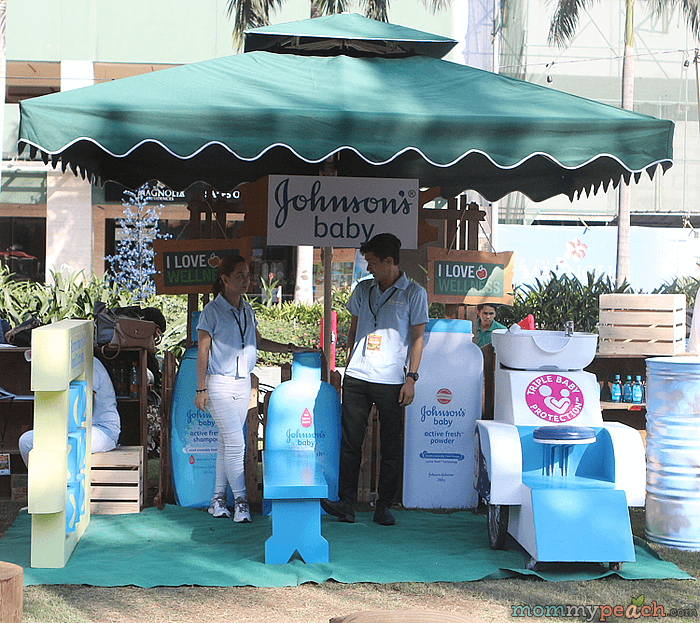 Johnsons Baby Booth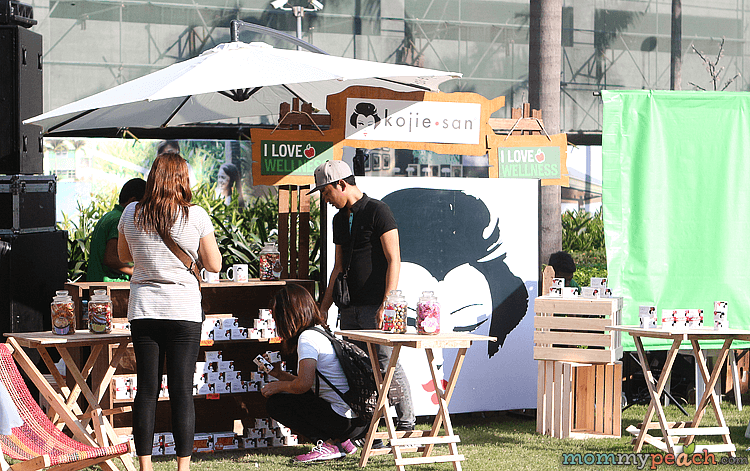 Kojie San Booth
There were free popcorn and ice cream during the event…
…and a free movie later that evening.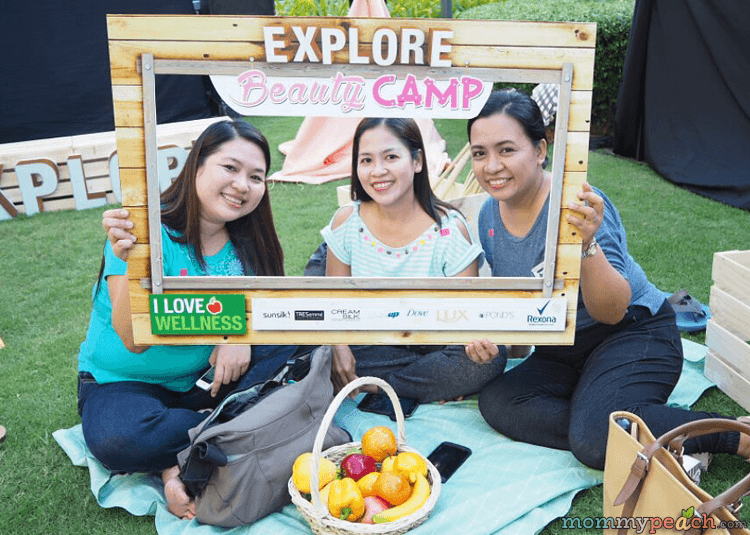 I'm sure you aand your family will enjoy the Explore bootcamp, so don't forget to catch it at the following malls:
March 11 to 13 – Robinsons Supermarket Calasiao
April 1 to 3 – Robinsons Supermarket Novaliches
April 8 to 10 – Robinsons Supermarket Metroeast
April 15 to 17 – Robinsons Supermarket Abreeza Davao
The Explore Boot Camp is  only the first leg of this promo and it will last until April 20, 2016. There are four more legs which are:
LEARN – May 1 – June 30, 2016
WELLNESS FESTIVAL –  July 1-31, 2016
CELEBRATE –  August 1- September 30, 2016
GIVE –  November 1- December 31, 2016
To get to know more about Route to Wellness, like its Facebook page www.facebook.com/RobinsonsSupermarketOfficial or visit its official website at www.robinsons-supermarket.com.ph to stay updated on the activities.