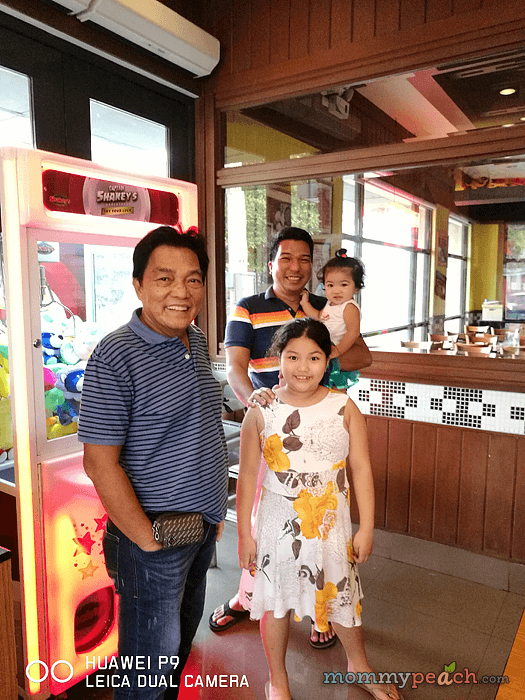 I have tons of #ShakeysMoments  — a simple dinner, celebration of small victories, playing at the crane with Ykaie, eating there just because… — well, most of them with family but some are also with friends. All of the time with great food — Ultimate Cheese and Garlic Pizza, Chicken N' Mojos, and Salads.
But beyond their ever-dependable menu and iconic dishes, the innovative brand continues to highlight and bring importance to the relationship they share with their Guests. This is the reason that they have decided to find a special someone who will best represent what they stand for and the special connection they have with their Guests. And that special someone is, a self-confessed Shakey's fan himself, Luis Manzano.
"Luis is fun. He can be everyone's friend. His character and personality very much relates to the brand. He loves his family and he has a great network of friends," shares Ghena Austero, Marketing Manager of Shakey's Philippines. The brand chose Luis Manzano not only because of his funny, lovable personality but, more importantly, because he is a true and authentic fan of Shakey's. Something that Guests can ultimately relate to. "He loves our Pepperoni pizza. Luis will be a good representation of everyone's favorite #ShakeysMoments."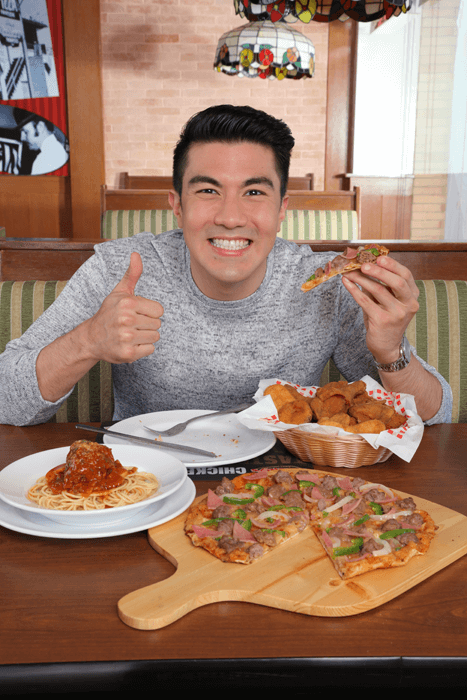 For Luis, Shakey's isn't just about the food, although he admits that their menu is a good enough reason to keep going back. "Shakey's has a great atmosphere. It really is a place for good times and great memories because when you enter Shakey's you see families laughing and couples smiling. Everything is always so fun and so celebratory. At Shakey's, you can get to know people and enjoy your company." This is the reason Luis believes Shakey's has lasted as long as it has. Because speaking from his own experiences, he knows that Shakey's is a brand that truly puts its Guests first. "Brands come and go—but the legends, the icons, the staples stay… and Shakey's is one of them."
With Luis as partner to Shakey's, the brand hopes to reach out more to their Guests, to encourage them to make their own Shakey's moments, whether if it's for after-school bonding with friends, a midnight snack delivery with the siblings, or having Sunday lunch with the family.
To know more on Luis Manzano's partnership with Shakey's, LIKE Shakey's Pizza on Facebook and FOLLOW @shakeysph on Instagram.