I love seeing Gingerbread Houses. That means Christmas is just around the corner. Since it was the beginning of BER months last month, we decided to visit THE Gingerbread House in Alfonso, Cavite after checking out of the Taal Imperial Hotel And Resort and lunch at Balinsasayaw Restaurant.
We've been planning to visit this place since last year but never got the chance to do so. Last month's events gave us the perfect timing.
Entrance fee at The Gingerbread House is ₱50. That means unlimited access and photo opps to all things gingerbread… LOL!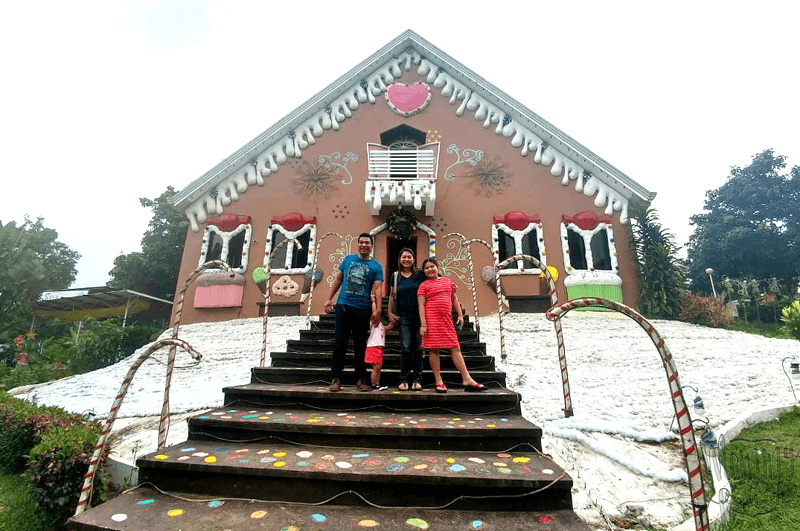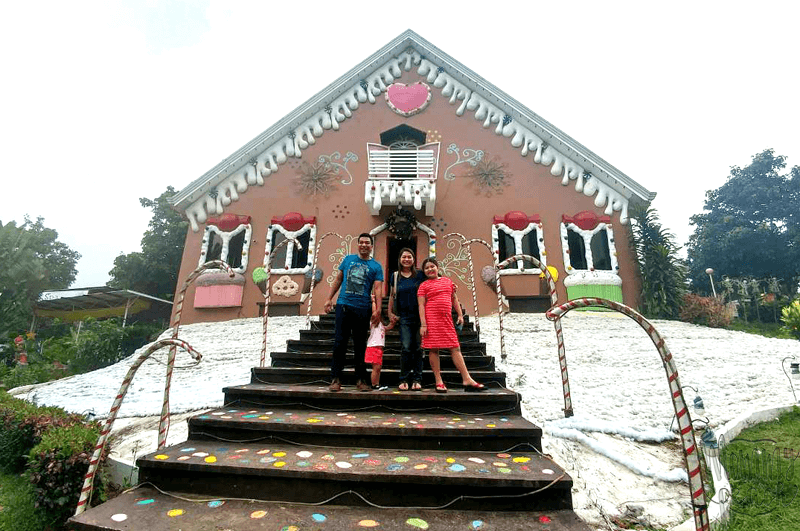 I think one of the main attractions is the cafe, which of course, is in the shape of a big Gingerbread House. I felt like Gretel and I wanna eat the whole house!
Inside were more gingerbread statues, stuffed toys, and decors.
Kids will enjoy designing their own Gingerbread Houses and Gingerbread Men. The kits costs ₱350 and ₱250.
Since we went there right after lunch, we craved for coffee and more dessert. Ykaie had the hot chocolate and S'mores Bar.
I had the Buco Shake since I'm trying to avoid too much caffeine while peanutbutter♥ had brewed coffee and a blueberry muffin.
Twinkle enjoyed these play houses so much she didn't want to go out…
Too bad it started to rain that we decided to leave earlier than planned.
Even though the place was overly cute and there were lots of places where we had photo opps, I think it's best to go here during peak days or busy days. Because then, you can have access to more activities like roasting marshmallows and making s'mores and the fish spa.
The Gingerbread House is located at Brgy Palumlum, Alfonso, Cavite.