If there's one daily activity that Twinkle is looking forward to, it's gotta be bath time. She loves the water. I only have to say it once and she'll be in panic looking for that one toy she'd want to take bathing with her. She likes taking toys bathing kasi and it's not always her favorite doll. She takes different toys with her — dolls, lego, trolls, fairies, cooking toys– name it. I guess that really tells you how much she enjoys it.
I enjoy it as well. It becomes bath time slash play time. She shows me how her toys swim and she laughs — it makes my heart jump when I see her happy. It takes the burden of my morning chores off of me. I think it's also because it's also one of those moments when I let her feel how much I love her. There's a lot of touching, splashing, laughing, — every second is enjoyable.
110% of the time she doesn't want to come out of the bathroom when it's done. She wants longer bath time and most of the time I give in. She can use Babyflo Soap-Free bath over and over again. I don't worry because Babyflo Soap-Free Bath is a mild & gentle cleanser for babies. All those chemicals that may harm our baby's delicate and sensitive skin are removed. It's fragrance-free, bubbles-free, and paraben-free. She'll have smoother skin that's a delight to touch and to make gigil!
I used to be not such a fan of soap-free cleansers before. Aside from being generally expensive, I always feel that I have to see bubbles to know that it really cleans.Well, we've been using BabyFlo Soap-Free bath for two weeks now and I must say that it really does it job of cleansing Twinkle's skin.
It is fragrance-free and yet has a nice mild scent. It's very easy to use too! I just rub it on Twinkle's skin and then rinse it afterwards just like regular soap. It didn't have bubbles but it cleanses well and didn't dry out her skin. I didn't have to put lotion afterwards anymore because her skin already feels moisturized.
This made a believer out of me… We love Babyflo Soap-Free Bath. We now have longer bath time everyday… heehee.
I recommend you use it on your babies especially during these cold months or if you're trying to limit bath time because you're worried that your baby might catch a cold. Syempre, no-bubbles, less rinsing. Of course, let's add that there are lots of benefits in using BabyFlo Soap-Free Bath too.
Benefits of Soap-Free Bath
Babyflo Soap-Free Bath is a mild & gentle cleanser for baby's delicate skin. It is suitable for all skin types specially for sensitive skin. It helps cleanse, soothe and softens baby's delicate skin without drying. It does not contain strong alkaline ingredient that can strip skin of it natural moisture or irritate skin.
Non-Comedogenic – Cleanses without clogging pores or aggravating irritated skin
Hypoallergenic – Lessens the risk for negative skin reactions
Fragrance-Free – Lessens the risk for negative skin reactions
Paraben-Free – No risk for potentially harmful chemicals
Aside from all that, Babyflo Soap-Free Bath is affordable. Pasok na pasok sa budget nating mga mommies!
Of course, pasok din sa budget this holiday. I'm thinking this is the perfect Chrismas gift to family, friends, and officemates who has babies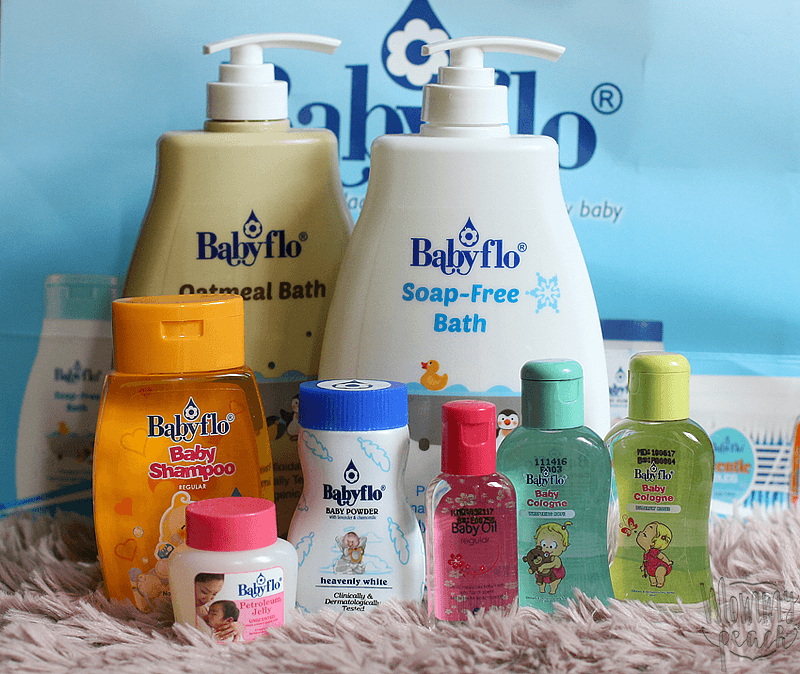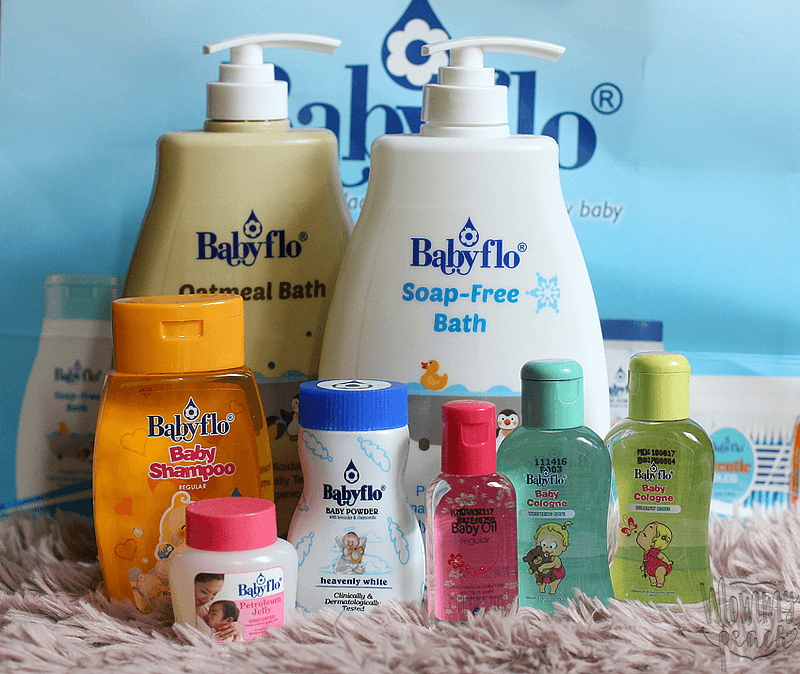 I'm sure you know Babyflo. It's a heritage brand tried and tested by moms all throughout the years. It's one  is one of those brands that we always have at home if we have babies. And one that we always see when do the groceries. Personally, what I love about it is its affordability. Babyflo has a complete range of high quality yet affordable baby products like baby shampoo, baby bath, baby powder, baby oil, baby cologne, petroleum jelly, and cotton buds.
They recently welcomed Iya, Drew, and Baby Primo Arellano as their brand ambassadors. This is the first time for Babyflo to have celebrity endorsers. It's also the first endorsement for Baby Primo and the whole Arellano family.
Baby Primo is using the recent addition to their line of products — Babyflo Bath.
Babyflo Bath comes in two variants: Babyflo Oatmeal Bath and Babyflo Soap-Free Bath, which are both gentle and safe for baby skin. Babyflo Oatmeal Bath is for dry skin, enriched with colloidal oats to seal in moisture. Babyflo Soap-Free Bath is a mild and gentle cleanser for all skin types especially sensitive skin, it's fragrance and paraben-free. Both are available in 100mL bottle, 200mL bottle, 500ml Pump and 600ml Refill in all Mercury Drug stores and supermarkets nationwide.
Babyflo Soap-Free Bath is an effective mild and gentle cleanser for all skin types specially sensitive skin. It is made affordable to be within reach of Filipino families. Sa Babyflo, hindi kailangan mahal ang pagmamahal.
To know more, drop by the Babyflo PH Facebook Page.