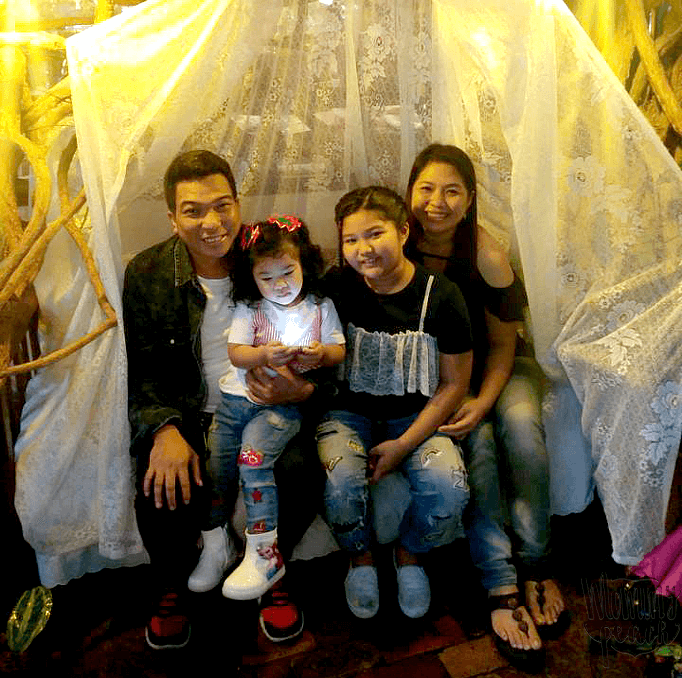 The last time I've been to Sonya's Garden was years ago (last 2010 to be exact), so for my birthday this year, I decided to have lunch there with my family. I think it was the healthy food that they serve that made me decide to have my birthday lunch there. Plus, mga seniors yung kasama namin so I know they need a healthy buffet too.
Sonya's Garden still serves the same thing they do in 2010.
Freshly baked whole wheat sesame bread served with an array of toppings and dips: anchovies, mushroom paté, basil pesto, tomato, and black olive tapenade.
Salad composed of mixed greens (lettuce, arugula) and edible flowers, ripe mango, carrots, cucumber, jicama, shredded egg, tomato, and Sonya's Super Secret Dressing.
Fettuccine pasta with sauces and toppings, puttanesca and creamy mango, salmon belly, Shiitake mushroom, black olives, capers and ratatouille.
They used to serve this in a sit down buffet but now, they have a buffet table and you have to get your own food.I think it's much better because you only get what you can consume.
We have nanay with us kahit medyo hirap na sya maglakad. Yes, may black-eye sya kasi nauntog sya somewhere na hindi nya malaman kung saan (she has Alzheimer's and she thinks we're her sisters).
Ykaie and her Lola Lucy and Lolo Sony
Ykaie and Twinkle
Hay naku, si nanay, ayaw tingnan ang photographer (si Rome, hehehe.. ewan kung bakit galit ayaw nya kay Rome)
Ang traffic sa Tagaytay this December!!! Grabe! Dapat mamamasyal pa kami but when it rained and we experienced how horrible the traffic was, we decided to go home.
We stopped by Buffy's on the way to buy yogurt and cheese.
Twinkle's Happy Smile
Thank you to my Starbucks Family for never failing to remember my birthday.
Thank you to my EON family too!!
It's been a long year with many ups and downs. Lots of trials but there are lots of accomplishments too.
What I'm most proud of this year — my greatest accomplishment — is I am celebrating my birthday 40lbs lighter than last year. (Check out my last year's BIRTHDAY LUNCH AT CRESCENT MOON CAFE)
Happiest Birthday to me!