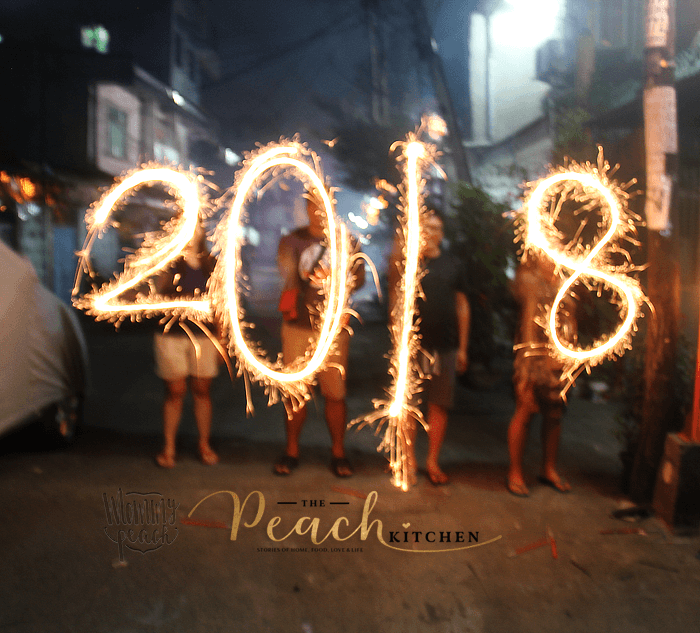 Happy New Year dearies!
2017 has been such a memorable year. I think it has me perpetually exhausted but it was generally an amazing year! It has been a year of many firsts, lots of adjustments, and the year that made a BIG change in ME… in my life.
Let me just share with you some of the highlights that made my year worth looking back to…
SUMMER TRIPS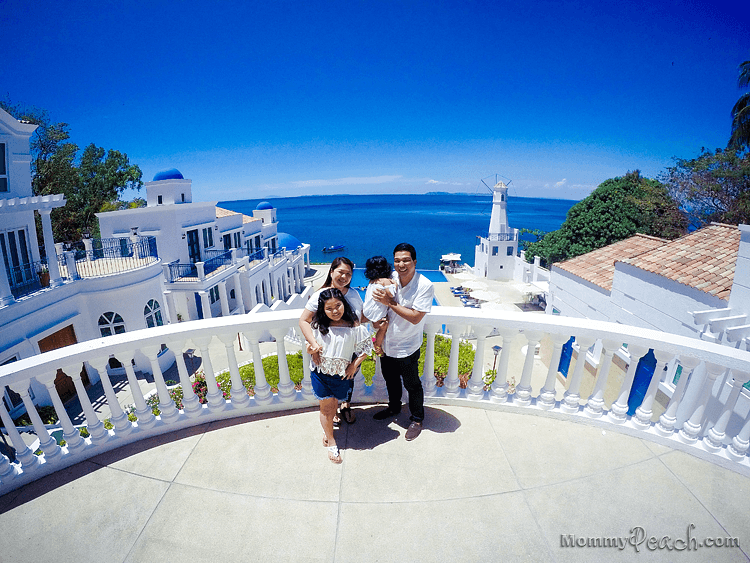 Our Summer trips are always worth looking back to because I'm with my favorite people. Summer started with Camp Netanya in Batangas. Check out my posts: Camp Netanya 1 and Camp Netanya 2. This trip was a bit difficult for me because that's when my hypertension started.
It was followed by a stay at Eagle Point Resort (Click here:Eagle Point 2017) which was my second time there, btw.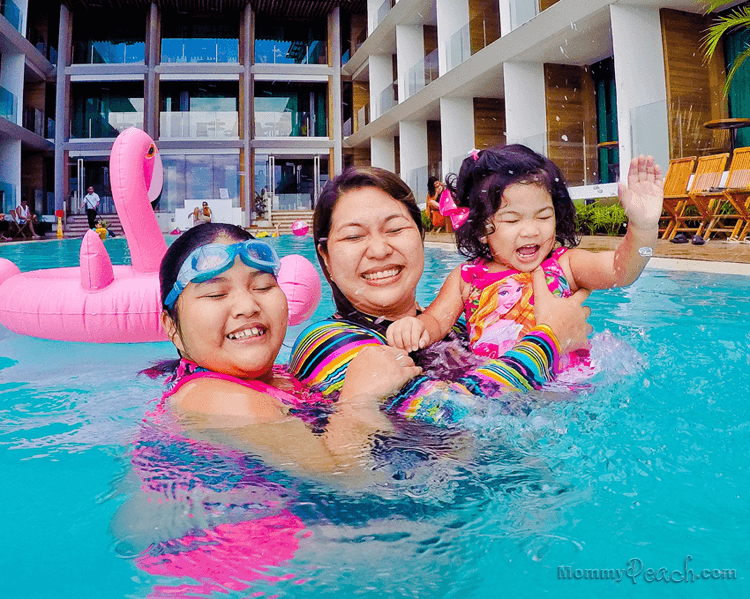 Then the new resort in Tagaytay, Escala. Posts are here:Escala Tagaytay 1 and Escala Tagaytay 2
And last but not the least: Club Balai Isabel 1 and Club Balai Isabel 2
BIRTHDAY

Twinkle turned two this year and we celebrated it with Twinkle's 2nd Birthday Mermaid Party at Tali Beach which ended our Summer in early June with a high note.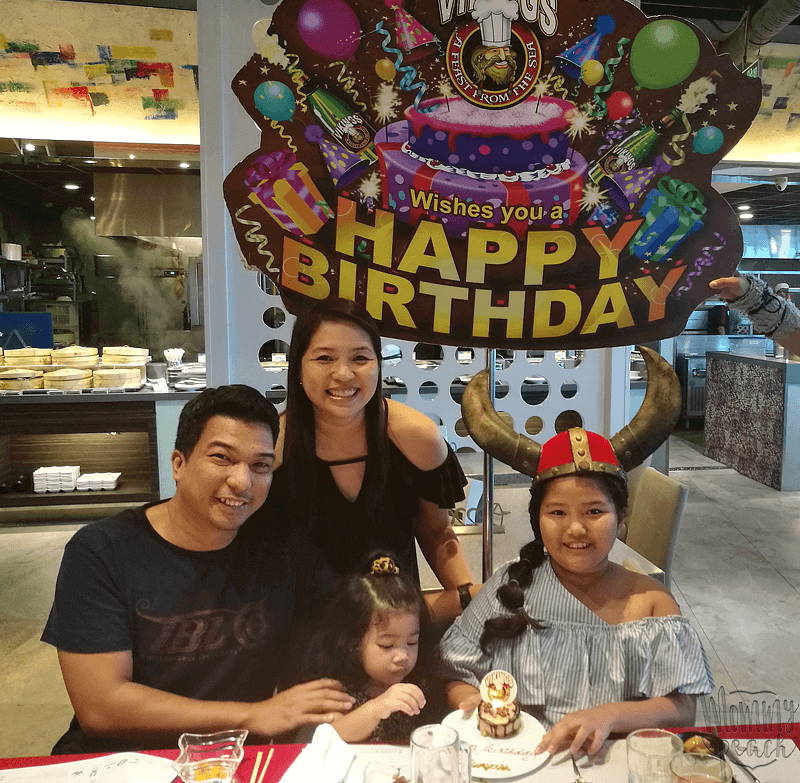 Then Ykaie turned ten in November! We celebrated it with a lunch out at her favorite buffet and we finally gave her a mobile phone as a gift. (Ykaie's 10th Birthday).
My kids are growing up so fast! Gasp!
HEALTH
I took the reigns on my health by the second quarter of the year. I was diagnosed with hypertension and I was pre-diabetic. I started my health journey in March and lost 40 lbs after 3 months. I changed my lifestyle — I began working out and I changed my diet completely. If you want to know how I did it, check out this post.How I lost 40lbs in 3 Months. If you'd like to know the food I ate to lose that weight, check out this post What I Ate to Lose Weight.
Changing my diet means eating more fruits and vegetables, less carbs and sugar. I also avoided red meat as much as I can. Here are some what I ate but there's more at www.thepeachkitchen.com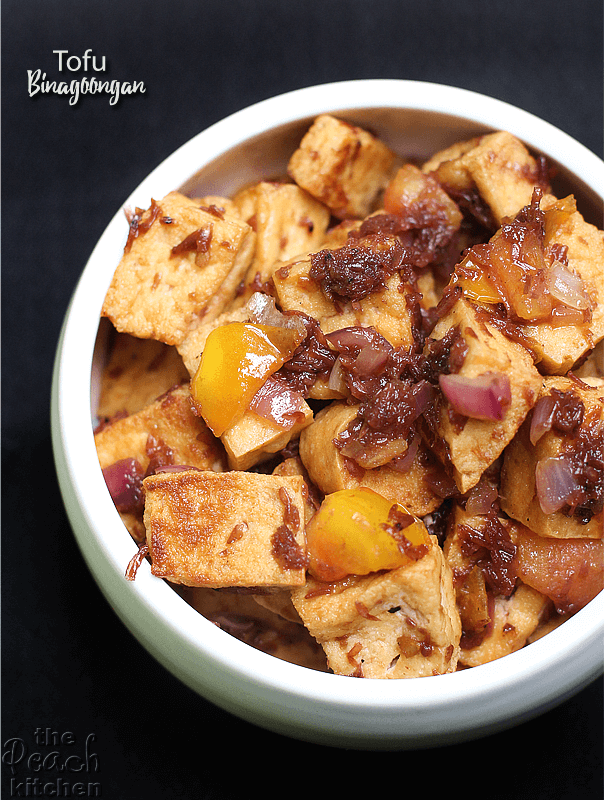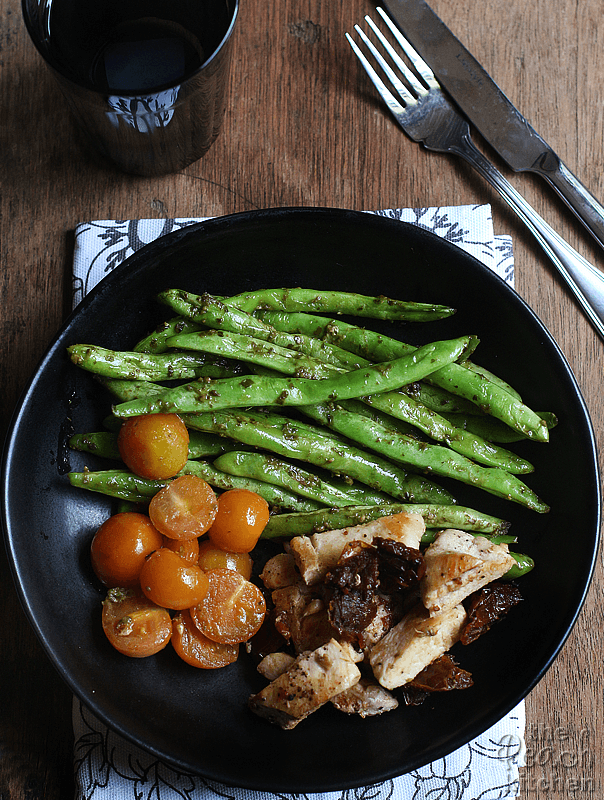 One Pan Chicken and Pesto Beans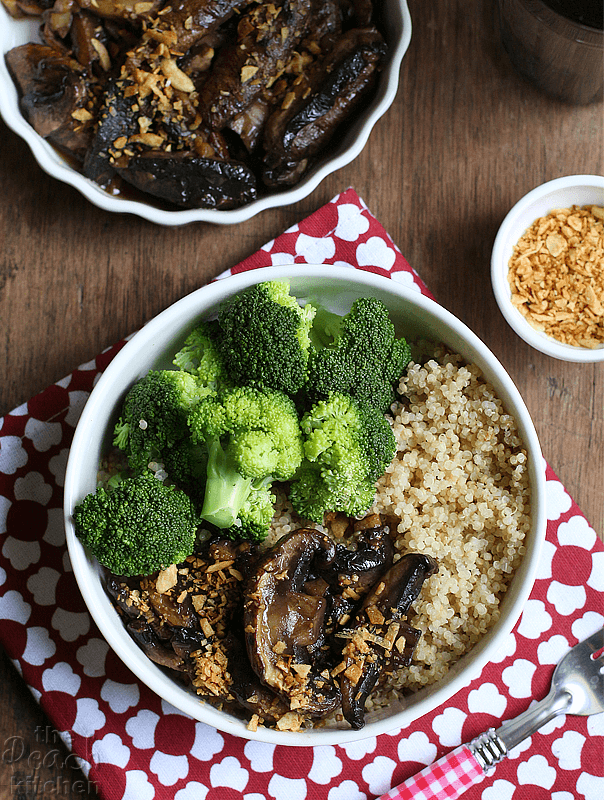 Portbello Mushroom Salpicao Quinoa Bowl
OTHERS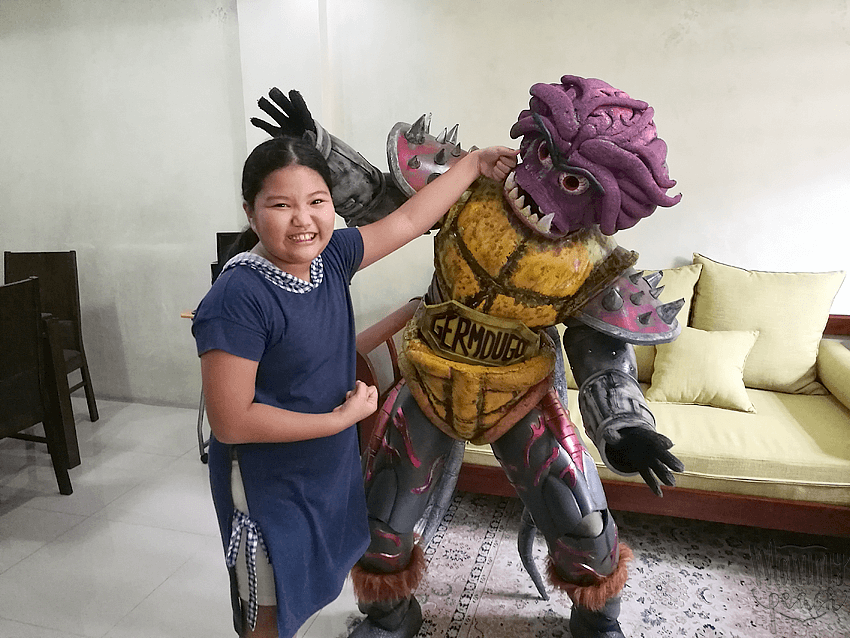 Germdugo Visted Our Home! But the Shower Rangers are there to fight him! Heehee. Nakakatakot na nakakatuwa. First time na may mascots and fighting scene here at home.
Oh, and we Started a #HomeNegosyo with Pampanga's Best. We started in August and it's still on going until today. The neighbor's response is overwhelming — ang dami ng bumibili.
I did my very first VLOG this year. It was with the help of a crew but I'm hoping to more vlogging this year.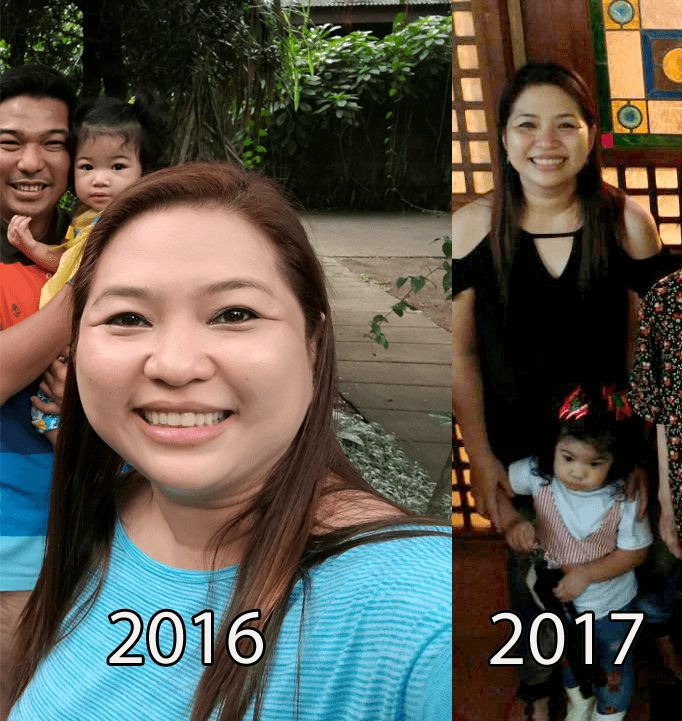 So far, I think my biggest achievement this year is taking my health back. The photo above was taken one year apart — on my birthday. Left is when I celebrated my birthday last December 2016 at Cresecent Moon Cafe. Right photo is when I celebrated my birthday last December 2017 at Sonya's Garden.
See, 2017 is such an amazing year for me. A lot of ups and downs like what happens each year but each moment an opportunity for learning. I have definitely become better than my old self. This year I will do everything I can to be much better and to learn how to get out of my comfort zone so that I can grow.
Love is abundant in my family and even if peanutbutter♥ irritates me at times, I still love him with all my heart. Ykaie is now a tween and is growing up to be a nice young woman. Twinkle is on her way from her terrible two's — Yaaay! I think this year is absolutely going to be even more amazing than last year. Crossing my fingers.
Now what are my #LifeGoals for this year…
Well, I'm sure I gained some weight during the holidays. Our weighing scale was broken so I couldn't check but my goal is to lose that weight and then some. Goal weight for this year is 130lbs (that's 59kg – 60kg).
I am already cooking healthier meals for my family, so I just gotta improve on that.
Do more blogging — and vlogging. Blog everyday if I can.
Spring clean and declutter! Keep the house tidy even without a helper.
Do yoga.
Be more social.
Take some time to rest.
That's it for now. I would just like to improve my overall well-being for this year.
I'd like to thank all the PR agencies and the brands who worked with me.  Thank you so much for the trust you've given. I'd also like to thank YOU who always drop by, read, and support my blog. It really means so much to me. I can't wait to see what's in store for us this year.
Cheers on a year that's full of love, adventure, and challenges. Bring it on 2018!